Seed Swap
Calling all gardeners! Grow Pittsburgh, Phipps Conservatory and Botanical Garden, and The Carnegie Library of Pittsburgh are coming together for one big seed swap.
Bring all of your loose — well, preferably packaged — seeds, perennials, seedlings, plant cutlets, or live plants to CLP-Oakland on Feb. 23 for the big swap. Gardeners, farmers, and novices have access to the massive share with or without a contribution. If you're new to the field, garden experts float the room to answer all questions. Or, join seed buffs for workshops on seed starting and saving and organic gardening practices. Hands-on activities are provided for little ones so you can browse in peace.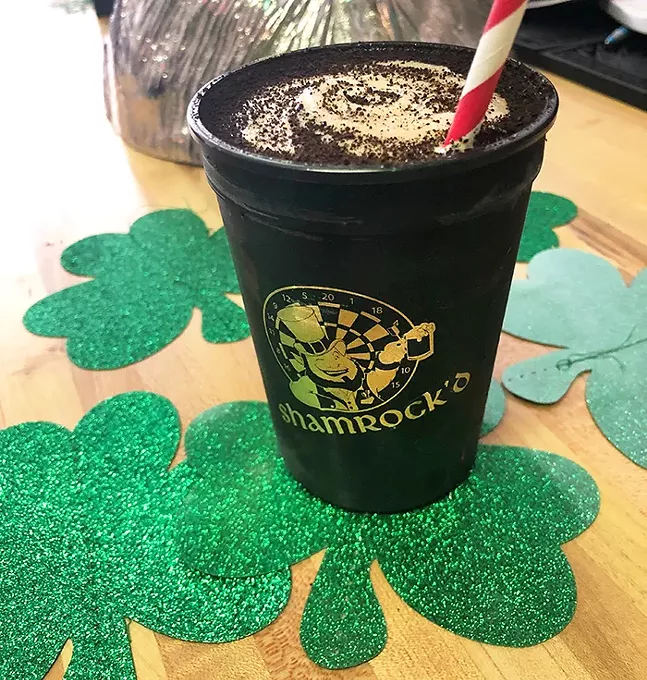 XO Bar & Shamrock'd

Pop-up bars aren't just for Christmas anymore. Two new holidays have reclaimed the pop-up scene: Valentine's Day and St. Patrick's Day.

Jingle Bar, a holiday-season black-light-clothed favorite, keeps the purple hue for its V-Day counterpart, XO. Cupid must have lost control of a confetti cannon, because inside, it's hearts, hearts, and more hearts. Love is literally in the air. Drag bae to the floral wall for a coveted rose pic and splurge on the XO special, a $100 Moet and Chandon Grand Vintage Rose.

If hearts aren't your style, don't fret. The Original Oyster House opens Shamrock'd, a St. Patrick's Day Bar, on Wed., Feb 13. Shamrock'd brings Irish pub spirit to Pittsburgh, gracing barstools with some of the city's best local musicians (belt your best tune on Wednesday and Thursday night group sing-alongs). A steel-tipped darts tournament promises to attract the luckiest of leprechauns. Of course, Guinness makes the draft list in addition to a long list of Irish whiskey and plays on classic cocktails.

GALentine's
Leslie Knope introduced the world to Galentine's Day nine years ago. Ever
since,
"ladies celebrating ladies" has become a staple in the season of love.
This Galentine's, observe the day with Mayfly Market & Deli on the North Side. The female-owned business is celebrating female friendship with complimentary wine and cheese pairings. Other treats include Galentine's galettes, pastries, and artisan chocolates.
Hidden Harbor & Maggie's Farm Rum
Forget the tin anniversary, the wood anniversary, and the crystal. To celebrate year number three, Hidden Harbor creates an entirely new tradition: the rum anniversary.
Hidden Harbor, in collaboration with Maggie's Farm Rum, has created a specialty rum blend. The rum, a combination of Maggie's Farm white and various Caribbean rums, shines in Hidden Harbor's tiki-inspired cocktail menu. Taste the rum in daiquiris and mojitos (or on its own) and party with Hidden Harbor on Sat., Feb. 9.
The Boulevard Lounge
This week, or, The Whale officially launched its newest space, The Boulevard Lounge.
Formerly Evangeline, a cocktail and raw bar, The Boulevard Lounge offers a chic, modern event space above The
Distrikt
Hotel lobby Downtown. Stop by for a cocktail or book the versatile, late-Gothic style lounge for your next event.
Primanti's Proposal
Does your dream wedding include a Primanti Bros. sandwich? If the answer is a resounding yes, you're in luck. The restaurant chain is giving away an all-expense paid wedding and reception at its original location in the Strip District.
But, there's a catch: to win the wedding, catering and all, you'll have to get down on one knee inside a Primanti Bros. They're looking for a full-blown proposal on Valentine's Day. Declare your love on site and instead of "here comes the bride," you'll be singing, "here come my fries."