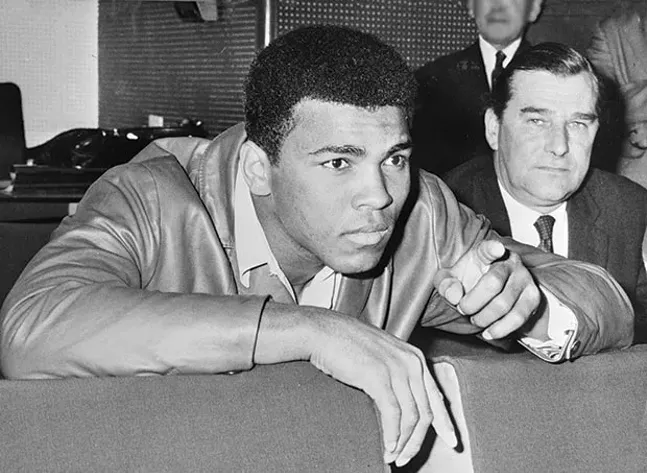 Jan. 24, 1963
Muhammad Ali faces Charles Powell at the Civic Arena in a televised 10-round boxing match. Ali predicted a knockout in the fifth round, but would only need three to take Powell down. While maybe not a household name like "The People's Champ," Powell was no small fry, with a career boxing record of 25-11-3, as well as professional runs in both the MLB and NFL.
Jan. 26, 2006 and Jan. 25, 2009

It's a big week in Franco Harris statue history. The 1972 "immaculate reception" — in which the Steelers halfback scooped up a deflected QB Terry Bradshaw pass for a game-winning touchdown — is immortalized with statues erected at the Pittsburgh International Airport in 2006 and the Heinz History Center in 2009.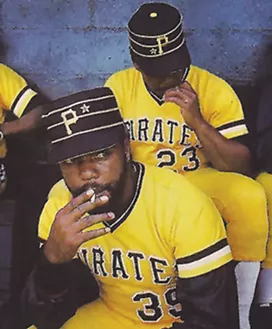 Jan. 26, 1979

Right-fielder Dave Parker, a.k.a. "The Cobra," signs a $5 million/five-year contract with the Pirates. While paltry by today's standards, it's the first-ever $1-million-per-year contract in any professional sport. In the first season of that contract, the Pirates win the World Series.
Jan. 26, 1997

Penguins center Mario Lemieux scores four goals in one period against the Montreal Canadiens. It's the 42nd hat trick for Mr. 66, the penultimate in his 17-year career.
Jan. 27, 1955

Mount Washington native Johnny Unitas is drafted by his hometown Steelers. Armed with a "haircut you can set your watch to," as Grandpa Simpson once said, Unitas goes on to a prolific career, including three MVPs and a Super Bowl win with the Baltimore Colts.
Jan. 30, 1980

The Penguins switch its official team colors from blue and white to black and gold. The Boston Bruins are not thrilled.
Jan. 31, 2013

Homestead native and unofficial nicest man in Pittsburgh, Steelers quarterback Charlie Batch, wins the Whizzer White award. The designation highlights NFL players committed to humanitarian and community philanthropy. Other Steelers who have won the award include Andy Russell, Rocky Bleier and Franco Harris.