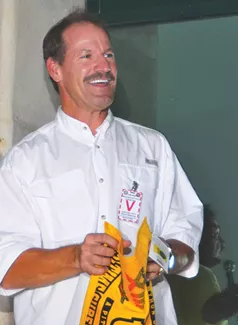 Jan. 5, 1997
The Pittsburgh Steelers entered this wild-card playoff game against the New England Patriots hoping to return to the Super Bowl for the second consecutive year. However, a tomb-like fog encases Foxboro Stadium and a lackluster performance by the black-and-gold ends the team's sixth consecutive playoff run.
Jan. 5, 2007
Steelers coach Bill Cowher retires after 15 seasons.
Jan. 5, 2011
Former Pirates pitcher Bert Blyleven, a key to the team's 1979 World Series win, is elected to the baseball Hall of Fame.
Jan. 6, 1980
The Steelers win their fourth AFC title and fourth Super Bowl berth.
Jan. 8, 2006
During a wild-card playoff game against the Cincinnati Bengals, Steelers defensive lineman Kimo von Oelhoffen brings down Bengals' quarterback Carson Palmer, destroying Palmer's knee. The hit was within NFL rules and even Palmer didn't blame the lineman. The next season, the NFL instituted the "Kimo Clause," which required defenders to take every opportunity not to put a low hit on a quarterback.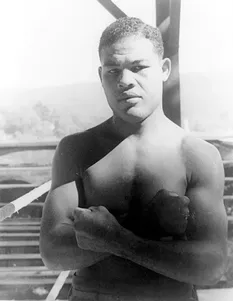 Jan. 9, 2014
Steve "Dirt" DiNardo, a groundskeeper at both Forbes Field and Three Rivers Stadium, dies of congestive heart failure. In a Pittsburgh Post-Gazette obituary, friends talked about how DiNardo was a "homer all the way" who would occasionally bend the rules to help his beloved Steelers and Pirates. Among the advantages he'd provide would be opening the end-zone gate when an opponent was kicking a field goal so the wind would whip into the stadium. According to the P-G, former Raiders coach John Madden saw DiNardo spraying water on the ice that had formed on the sideline. When asked by Madden what he was doing, DiNardo answered: "Melting the ice."
Jan. 11, 1935
A young heavyweight boxing contender named Joe Louis fights Hans Birkie at Duquesne Gardens. Louis improves to 14-0 when he stops Birkie in the 10th round.