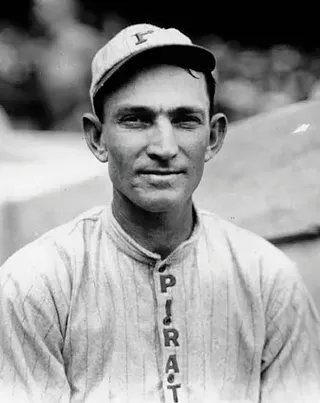 Oct. 5, 1948
The Homestead Grays win their third Negro League World Series, defeating the Birmingham Black Barons. The Barons featured a 17-year-old rookie outfielder named Willie Mays.
Oct. 5, 2005
Rookie Sidney Crosby laces up his skates for the first time as an NHL pro. The Penguins would lose the game, though, 5-1 to New Jersey.
Oct. 6, 1912
Pittsburgh Pirates outfielder Chief Wilson hits his 36th triple, setting the single-season record for three-baggers. The record still stands today.
Oct. 7, 1985
After nine years and a World Series win, the Pittsburgh Pirates fire New Castle's Chuck Tanner as manager.
Oct. 8, 1921
For the first time in the history of radio, KDKA broadcasts a college football game. Pitt beats West Virginia, 21-13
Oct. 9, 1976
Pittsburgh Pirates pitcher Bob Moose is killed in a car accident near Martin's Ferry, Ohio. He and two passengers were on their way to a party hosted at a golf course owned by Pirates legend Bill Mazeroski. It was Moose's 29th birthday.
Oct. 10, 1915
Pop Warner begins his eight-year run as head coach of the Pitt Panthers football program with a 32-0 shutout of Westminster College.
Oct. 10, 1972
Bill Mazeroski plays his final baseball game, a 7-1 loss to Cincinnati in the National League Championship Series. Oddly enough, it was also the last time that Roberto Clemente would hit a home run. Clemente went 1-3 the next day, and the Pirates were eliminated from the postseason. Clemente would die later that year on New Year's Eve, in a plane crash, while ferrying supplies to earthquake victims in Nicaragua.