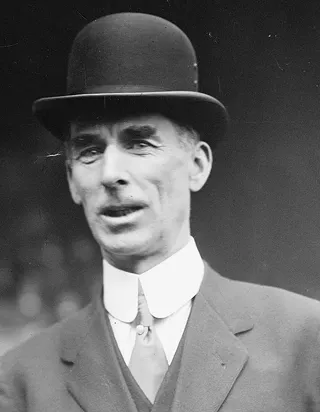 Sept. 21, 1947
The Pittsburgh Pirates welcome the people of Cincinnati to the world of televised baseball, beating the Reds 11-7 in the first game on WLWT, which would broadcast the Reds for the next 48 years.
Sept. 21, 1963

In 1961, Gene Baker became the first African American to coach a team affiliated with major-league baseball when he was named skipper of the Batavia Pirates farm team. On this day, he becomes the first black man to manage a major-league team when he fills in for Pirates manager Danny Murtaugh after Murtaugh is tossed from the game for arguing a call with an umpire.
Sept. 22, 1974

The Pittsburgh Steelers and Denver Broncos play the first overtime game in NFL history. The game ends in a 35-35 tie.
Sept. 22, 1990

Locals get to mix horses and booze when the Miller High Life Rodeo hits the Pittsburgh Civic Arena.
Sept. 23, 1990

Paul Albrecht, a 35-year-old former Pittsburgh resident living in Tucson, is beaten nearly to death while attending a Steelers game against the Los Angeles Raiders at the L.A. Coliseum. Albrecht was walking through the stands wearing a Steelers shirt when 19-year-old Shane Geringer jumped out of a crowd of Raiders fans and began punching and kicking the victim in the head. Albrecht sustained brain injuries that impaired his memory and motor skills, and he became deaf in one ear. Geringer faced four years in prison after pleading guilty to felony assault, but his attorney, celebrity lawyer Leslie Abramson, called Geringer a "good kid with a good heart and a big problem," saying her client had an alcohol issue. The judge sentenced Geringer to 83 days in jail and three years of probation. Albrecht would eventually settle a lawsuit with the team, Geringer and the stadium's owners.
Sept. 26, 1896

Pirates manager Connie Mack ends his three-year stint with a loss at St. Louis. But this was just the beginning for the Hall of Fame manager. In 1901, he would begin coaching the Philadelphia Athletics, a job he would hold until 1950.