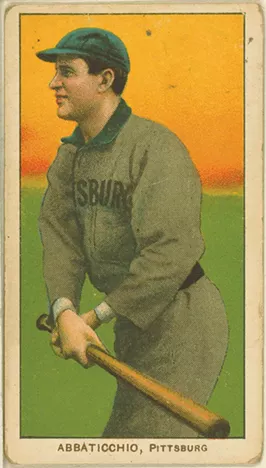 Aug. 17, 1971
Pirates legend Bill Mazeroski gets his 2,000th hit during a 6-5 loss to Houston.
Aug. 18, 1922

Gene Sarazen wins the first of his three PGA Championships, this one at the Oakmont Country Club. He would win seven majors over the course of his career.
Aug. 18, 1966

The Pirates beat the New York Mets 9-3. But the real story is Pirates third baseman Jose Pagan tying an MLB record for the most errors — three — in one inning, with three.
Aug. 20, 1945

Pirates pitcher Preacher Roe gives up a home run to Brooklyn's Tommy Brown. At age 17, Brown became and still is the youngest MLB player to hit the longball.
Aug. 20, 1999

Back in the day, when McKees Rocks' Paul Spadafora did all of his fighting in the ring instead of in the streets, he defeats Israel Cardona to win the vacant IBF World Lightweight title.
Aug. 20, 2010

Pittsburgh Steelers great Lynn Swann announces the formation of the Pittsburgh Power, a new Arena Football League franchise that he co-owns. The team would be gone by 2014.
Aug. 22, 1907

The Pirates put a 20-5 beatdown on the New York Giants at the Polo Grounds. Pirates pitcher Lefty Leifield gets the win behind multiple hits from Ed Abbaticchio, Alan Storke and Fred Clarke.
Aug. 22, 1912

Legendary Pirates slugger Honus Wagner hits for the cycle against the New York Giants at Forbes Field. It's the only time he accomplished this feat.
Aug. 23, 1998
Although they're now roundly criticized for their alleged steroid abuse, the home-run record chase between Mark McGwire and Sammy Sosa was the biggest sports story around. On this day, McGwire would hit dinger No. 53 off of Pirates pitcher Ricardo Rincon at Three Rivers Stadium.