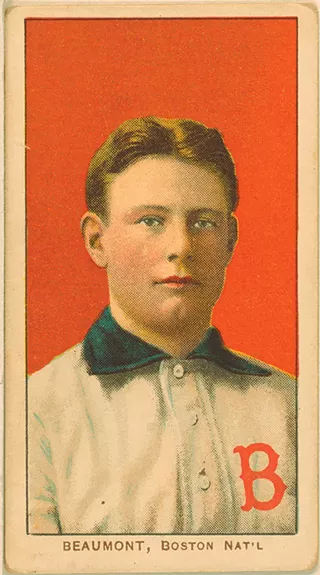 Aug. 3, 1937

Boxer Johnny Page dies after taking an in-ring beating the night before at the hands of Pittsburgh lightweight Eddie Zivic at Millvale's Hickey Park. According to the Pittsburgh Post-Gazette at the time, Page — who was living in Lawrenceville but originally from Chicago — was a last-minute substitute opponent for Zivic. The paper reported: "Eddie put over a crashing right to the jaw as Page was hung on the ropes like a wet wash."
Aug. 3, 2002

Steelers wide receiver John Stallworth and Buffalo Bills Quarterback Jim Kelly, a Western Pa. native, are inducted into the Pro Football Hall of Fame. A year earlier, Steelers receiver Lynn Swann was inducted.
Aug. 4, 1901

During pre-game warmups, the Pittsburgh Pirates and the Cincinnati Reds have a contest to see which players could run from home to first base the fastest. According to The Deacon and the Schoolmaster, a book by Robert Peyton Wiggins, the Pirates' leadoff hitter Ginger Beaumont made the run in three seconds. Some sources claimed the run may have been closer to four seconds. For historical perspective, current Cincinnati speedster (and maybe the fastest person to ever play pro baseball) Billy Hamilton has been clocked at 3.3 seconds.
Aug. 5, 1921

For the first time ever, a sporting event is broadcast live on the radio. The Pirates beat Philadelphia, 8-5 at Forbes Field, while KDKA Radio beamed the game to the masses.
Aug. 6, 2001

Pirates legend Bill Mazeroski is inducted into the Hall of Fame.
Aug. 6, 1984

Pitt hurdler Roger Kingdom captures the first of his two Olympic gold medals by beating fellow American Greg Foster in the 110-meter hurdles in Los Angeles.
Aug. 9, 1976

Pitcher John Candelaria becomes the fifth Pirate in history to throw a no-hitter.
Aug. 12, 1977

Pirates catcher Ed Ott slides hard into New York Mets second baseman Felix Milan. Milan tries to punch Ott, who picks up Milan and slams him to the ground, breaking Milan's collarbone and ending his MLB career.