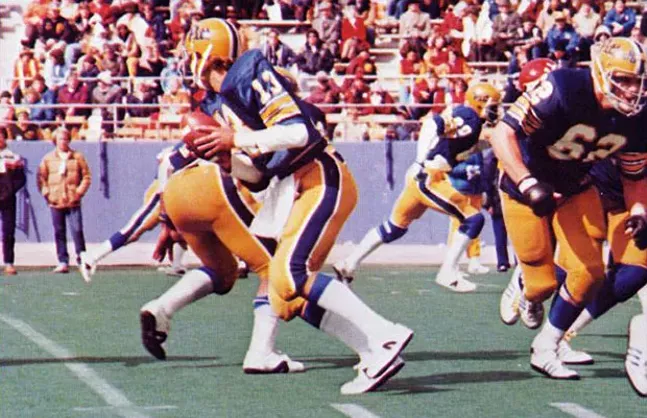 A look back at events that you've either forgotten about or never heard of in the first place.
June 3, 1985
The Pittsburgh Pirates draft normal-sized, pre-alleged-steroid-use Barry Bonds in the first round of the baseball draft. He would go on to win two of his seven MVP awards with the Pirates; later, with the San Francisco Giants, Bonds would become the Major League's home-run king.
June 4, 2002
Then-Pirates General Manager Dave Littlefield made perhaps his worst decision as GM (and that says a lot) when he used the first overall pick in the draft to take a pitcher named Bryan Bullington. Littlefield passed on several players including Zack Greinke, Prince Fielder, Scott Kazmir, Nick Swisher, Cole Hamels, Denard Span and Matt Cain, all game-changers at some point in their careers. Bullington would notch one win in five Major League seasons before signing with Japan's Tokyo Carp in 2011.
June 4, 2012
Apparently, the Pirates should not select a draft pick on June 4. This time, the Pirates used the eighth overall pick to choose Stanford pitcher Mark Appel. However, Appel returned to Stanford for his senior year, and the Pirates were out of luck. They passed on current superstars, including the Cubs' Addison Russell and the Dodgers' Corey Seager.
June 5, 1979
One of the University of Pittsburgh's best football products of all time, Dan Marino, is drafted in the fourth round of the MLB Draft by the Kansas City Royals. Marino passed on baseball and played football at Pitt before joining the Miami Dolphins in 1983. Side note: The Royals drafted future Denver quarterback John Elway a few rounds later.
June 6, 2013
Penn Hills native and Denver Nuggets coach George Karl is fired less than a month after he is named NBA Coach of the Year. He's the only NBA coach to hold this distinction.
June 7, 1986 and 2005 and 2010
This is the best day, historically, for drafting Pirates players. On this day, respectively, they drafted Jeff King, Andrew McCutchen and Jameson Taillon.