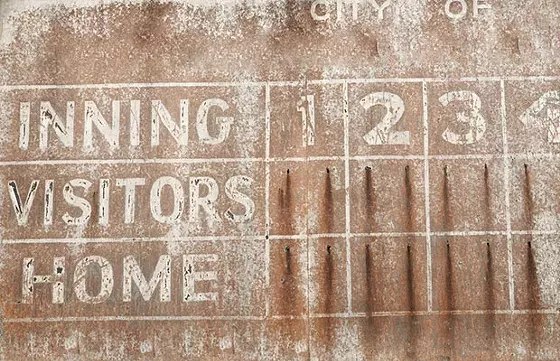 A look back at events that you've either forgotten about or never heard of in the first place.
May 11, 1977: Billionaire TV mogul and then-owner of the Atlanta Braves Ted Turner decided he didn't like the way his team was playing after 16 straight losses. Apparently, the only way he could fix the problem was to temporarily fire his manager and coach the team himself. On this day, the Braves took on the Pirates in Three Rivers Stadium. Atlanta lost that game, and Turner was out of the job the next day for violating an MLB rule against owners also managing.

May 11, 1991: The Pittsburgh Penguins finally turned the corner when they beat the Boston Bruins to win the conference championship and secure their first berth in the Stanley Cup Finals.
May 12, 2011: An account executive with the Pittsburgh Pirates sends an email to her colleagues asking for a boycott of a local bar called The Stroll Inn, in Kennedy Township, because of a beer promotion: "When the Pirates lose, you win." The bar took a nickel off of a pitcher of beer every time the Pirates lost. That led Bucs general manager Frank Coonelly to call the bar owner, who then called a TV station, and a national news story was born.
May 13, 1952: Mon Valley native and future Pittsburgh Pirates pitcher Ron Necciai became the first, and as of today, only pitcher to strike out 27 batters in a pro game. The feat happened in the Class D Appalachian League when Necciai was playing for the Bristol Twins. He would join the Pirates later that season, his only in the major leagues.
May 13, 2009: Instant replay is used for the first time to reverse a home-run call. Pirates first baseman Adam LaRoche was the unfortunate recipient.
May 15, 1970: Pittsburgh Penguins rookie Michel Briere is involved in an automobile accident in his native Canada. He would undergo four brain surgeries and remain in a coma until he died on April 13, 1971.
May 17, 1963: Pittsburgh's Bruno Sammartino wins his first WWWF title by beating legendary grappler Buddy Rogers in just 48 seconds at Madison Square Garden.