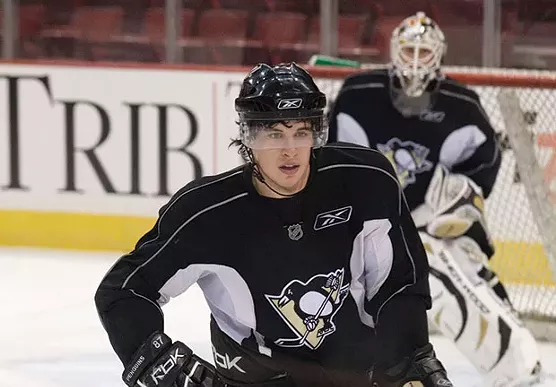 A look back at events that you've either forgotten about or never heard of in the first place.
May 4, 2000, and May 4, 2009

Two noteworthy events happened on this date in the world of Pittsburgh Penguins hockey. In 2000, the Philadelphia Flyers tied their playoff series with the Pens at 2-2 after a seven-hour, five-overtime game at Mellon Arena. It was the longest game in Penguins history and the third longest in NHL history. Then, in 2009, Penguins captain Sidney Crosby and Washington Capitals captain Alex Ovechkin each scored a hat trick, the first for both in the playoffs. The Caps would get the win.
May 5, 1956
An amateur soccer team, the Harmarville Hurricanes, won the Lamar Hunt U.S. Open Cup, the longest-running national soccer tournament in the world. The Hurricanes had also won the cup in 1952.
May 5, 1972
Legendary Pittsburgh Pirates pitcher Dock Ellis is maced by a security guard as he tries to enter Cincinnati's Riverfront Stadium. He and two teammates, including Willie Stargell, missed the bus to the stadium. When they arrived and the security guard asked for identification, Ellis flashed his 1971 World Series ring. The guard then maced the Buccos hurler, who later famously admitted to having pitched a 1970 no-hitter while high on LSD.
May 6, 1887
Everyone knows the significant contributions that Pittsburgh made to Negro-league baseball, but the city was making history long before that. On this day, the National Colored Baseball League held its first game, a contest between the Pittsburgh Keystones and the New York Gorhams. New York won 11-8 and the league folded a few weeks later.
And in Brief:
May 7, 1922: The Pirates' Walt Mueller became the first Major League player in history to hit a home run off the first pitch of his first at-bat.
May 8, 1973: Willie Stargell crushes a home run out of Dodgers Stadium for the second time in his career.
May 9, 1992: The Penguins' Ron Francis scores the first hat trick of his Penguins career in a playoff game against the New York Rangers.
May 10, 1953: Pirates Johnny and Eddie O'Brien become the first set of twins to play on the same team in a Major League game.