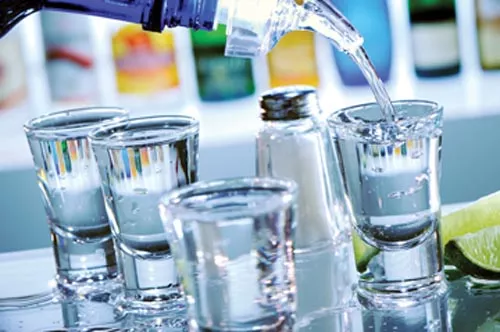 Brace yourself, Pittsburgh: By the time its shelves are fully stocked at the end of the month, Verde Mexican Cantina and Kitchen is going to have the largest selection of tequila in Pennsylvania.
"We wanted to have a huge-ass tequila section," says Jeff Catalina, owner of the new Garfield bar and restaurant, at 5491 Penn Ave. Catalina plans to carry more than 160 tequilas -- "just about every tequila the PLCB [Pennsylvania Liquor Control Board] lets us carry," as Catalina puts it.
"We're trying to expose Pittsburgh to the distilled-spirits culture of Mexico," says Nathan Lutchansky, Verde's cocktail and spirits director. And tequila, it turns out, is much more complex than the salt-shot-lime combo most of us know.
By law, any product labeled "tequila" must come from Mexico; nearly all of it is distilled near its namesake city, in the state of Jalisco. Tequila can be bottled un-aged (blanco), aged two months to a year in oak barrels (reposado), or aged for more than a year (anejo). Much like whiskey, the longer a tequila ages, the more it mellows and takes on the character of the wood.
(There are also two distinct preparations of tequila: 100 percent agave, which is considered superior, and mixto, which needs to contain only 51 percent agave. Verde will only carry 100 percent agave brands.)
To make things easier, Verde is deploying cutting-edge technology: Guests will be able to consult an interactive iPad menu for detailed information on every tequila offered.
Catalina and Lutchansky also hope to expand people's palates with tasting "flights." Three related tequilas will be served on paddles designed by local artist Gabe Felice, who also painted the restaurant's striking wall murals.
But Catalina wants Verde to welcome connoisseurs and novices alike. Top-shelf tequilas that can't be found anywhere else in Pennsylvania will share the menu with carefully blended and flavored margaritas ($8-9).
"We are not going to be super-pretentious," Catalina says. "If people want to do a twist on one of our favorites, that's fine."