Former Allegheny County Coroner Cyril Wecht has never been afraid to offer a contrary opinion, even when everyone else seems lined up against him.
He came to national prominence in the 1970s, when he publicly challenged the Warren Commission's finding that Lee Harvey Oswald acted alone in the assassination of John F. Kennedy. In a study conducted for the American Academy of Forensic Sciences, Wecht disputed the lone-gunman "magic bullet" theory. Wecht argued that Kennedy was struck by two bullets, and that two shooters were involved. His criticism landed him a job as a consultant on the 1991 Oliver Stone conspiracy masterpiece JFK.
In 1979, he examined Elvis Presley's medical records for the news program 20/20 and disputed earlier autopsy results suggesting Presley may have had cardiovascular disease. The King, Wecht argued, died from a lethal drug cocktail.
In 1997, Wecht examined evidence in the JonBenet Ramsey murder case for the Globe, a supermarket tabloid. Wecht's opinion was that Ramsey's death was likely an accident, the result of a sex "game" committed by her father.
But Wecht is no longer the expert weighing in on high-profile cases. Now he's the defendant in a high-profile case of his own. In January 2006, he was accused of 84 federal felonies — for acts ranging from dealing in corpses to transmitting his personal resume on a county-owned fax machine.
Some of the allegations may seem trivial, but for Wecht the stakes are high. A guilty verdict on just one of 84 counts would end his career, his attorneys say. He would likely lose his medical license, and his ability to testify as an expert witness.
"Cyril Wecht has to defend himself against all 84 felony counts," says one of his attorneys, Jerry McDevitt. "He could go 83-1, and he still loses everything."
Just as surely, no matter what the verdict, Wecht's backers will spawn their own theories about why the case was filed. Some have already begun claiming the prosecution is political — the product of an ambitious U.S. Attorney, Mary Beth Buchanan, and a Department of Justice which, under the Bush administration, has sought to take down prominent Democrats.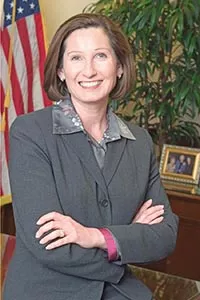 Already, the case has provided more twists and turns than an episode of The X-Files. It features allegations about bartered corpses, an FBI agent with a dubious track record, and a federal judge whose rulings have raised eyebrows, even as they've been upheld by higher courts.
Some questions will be answered next month: The trial portion of United States of America vs. Cyril Wecht is slated to begin in the Grant Street federal courthouse on Jan. 28. But in the matter of Cyril Wecht vs. The World — or at least Cyril Wecht vs. Shadowy Forces Running Rampant in Our Government — questions are sure to linger.
Wecht has been barred even from raising political considerations at the trial. In court filings, prosecutors argue that Wecht's defense "has created a parallel universe of faux 'facts' entirely for public consumption." Indeed, you might accept the government's theory that Wecht, a pugnacious figure who has been accused of very similar improprieties before, has taken advantage of taxpayers and clients. You might also believe that Lee Harvey Oswald acted alone.
But no matter what happens next month, questions are going to remain about the Wecht trial, if only because Wecht's allegations against the government are more interesting than the government's allegations against him. And as JFK researchers know, troubling questions have a way of lingering, no matter what the government concludes.

Like him or hate him, Cyril Wecht doesn't back down. He has, in fact, courted controversy throughout his decades-long career as county coroner, county commissioner and talk-show celebrity. In one notorious political spat, he decried the late Mayor Richard Caliguiri — a highly popular figure — for having "a heart of sheer malignancy."
During a more recent dispute with District Attorney Steven Zappala, who contested Wecht's right to hold inquests in deaths Wecht thought needed more examination, Wecht accused Zappala of "impudence, arrogance, gall of an unmitigated nature, hubris and unsurpassed chutzpah."
"I know Cyril Wecht," says Bill Green, a Republican political consultant. "And I'll admit to liking Cyril Wecht, but like just about every other person in this town, I've crossed swords with him from time to time when it comes to disagreements about politics. … He's been in politics around here for 30 years as both a coroner and a county commissioner. You can't have a political career that long and not ruffle some feathers."
And Wecht has given his enemies ammunition.
In 1979, Wecht was charged criminally with transacting nearly $400,000 of private business using county morgue facilities. "I have never in my life run away from a fight," Wecht said, and he was acquitted of the one charge that wasn't dismissed. Still, a subsequent civil suit led to Wecht paying a $200,000 settlement to the county, which he made without showing any contrition.
He hasn't backed down since. While serving as the county's coroner, Wecht also operated a private forensic consulting business on the side. Wecht Pathology charges clients for examining cases, conducting autopsies, and testifying in civil and criminal trials. In his official capacity, meanwhile, Wecht repeatedly squabbled with Zappala, often over deaths that took place during encounters with police.
In the case that is the precursor to Wecht's current predicament, Wecht ruled that Charles Dixon had been suffocated through positional asphyxiation during a 2002 encounter with police officers from Mount Oliver and Pittsburgh.
Zappala did not press charges against the officers. But Wecht, putting on his private-sector hat and accepting a check for $5,000 from Dixon's family, wrote a medical opinion outlining the officers' alleged role in Dixon's death.
Some saw a conflict of interest, and Zappala accused Wecht of violating the federal Hobbs Act, which prohibits public officials from using their offices for private gain. In early 2005, Zappala launched an investigation into whether Wecht had been using county resources to carry out private work — allegations similar to those Wecht had faced before. By spring of 2005, FBI agents were seizing documents in Wecht's private and county offices. By January 2006, a federal grand jury had indicted Wecht on 84 criminal counts, prompting Wecht to step down from his county post.
The indictment accuses Wecht of transacting personal business from his county office, using a county fax machine and phone on non-official business, and charging taxpayers for postage.
The indictment also accuses him of traveling in a county vehicle — and then creating phony invoices to charge private clients for limousine service he never used. (Among the clients allegedly defrauded were attorneys for convicted wife-killer Scott Peterson and former NBA basketball star Jayson Williams.) Similarly, Wecht is accused of billing nearby Western Pennsylvania counties for mileage expenses when he went to consult on cases … even though he was driving a car paid for by taxpayers in Allegheny County.
All of these charges do seem strange, especially for a man who prosecutors claim earned about $8.75 million from 1997 to 2004.
Additionally, Wecht also allegedly forced county employees to run personal errands for him, including walking his dog, buying tennis balls and hauling away trash.
Wecht's defenders see another side. For instance, while Duquesne law professor Bruce Ledewitz doesn't have a smoking gun to prove that Wecht is being unfairly targeted for prosecution, he says he doesn't need one.
"It's a chicken-shit case just based solely on the indictment," says Ledewitz, who makes no secret of his friendship with Wecht. "I don't think they can really prove what they allege, and what they allege doesn't amount to a hill of beans. If he did do anything wrong here, it may be a sort of technical violation, but surely not something we need a federal indictment to sort out."
On a February 2006 broadcast of Larry King Live, Wecht and his attorneys said they were willing to repay any money that an audit determined was owed.
"This is a matter of proper accounting and can be solved by having an independent audit," his attorney, Dick Thornburgh said on the program, according to a Pittsburgh Post-Gazette account.
The exact cost of Wecht's alleged shenanigans has not been tallied. However, in testimony to Congress this fall, Thornburgh — the former Pennsylvania governor and a member of Wecht's defense team — claimed the cost of postage in dispute was $3.20. Disputed fax usage amounted to $24, Thornburgh claimed, while Wecht may have improperly billed other counties roughly $1,150 over five years for mileage expenses he charged while allegedly using an Allegheny County vehicle.
Even if those numbers are correct, it seems quite possible that Wecht will be found guilty of something. In a list of questions drawn up for potential jurors, his attorneys ask whether jurors have ever "used your employer's office resources for personal matters."
"If you have ever had a secretary, did you ever ask him/her to do things for you unrelated to your employer's business?" another question asks.
But the allegation that most people remember is the charge that Wecht traded unclaimed cadavers from the county morgue to Carlow University, bartering for lab space to conduct autopsies.
According to a statement taken from Carlow University Provost Gary Smith, Wecht made a "handshake agreement" with school officials in which Wecht would help run an autopsy program at the school, "in exchange for the usage of a laboratory [to] run his private pathology business." Bodies used in the study, a memo of Smith's interview contends, came from Allegheny and "surrounding counties in which Wecht is under contract."
But Carlow has denied the allegation, and a written contract between Wecht and the school states no requirement about Wecht providing cadavers as a stipulation of the agreement.
"It's just a bizarre case," says Ledewitz. "Even if you think this is true, it's an accounting problem, not a federal prosecution. I'm not saying Cyril Wecht is perfect, but I also don't think he set out to intentionally defraud anyone."
"Maybe they really are trying to send a message to all those who might decide to play fast and loose with the public's property," says political consultant Green. But "I just can't see where a guy using the Xerox machine rises to the level of 84 counts of felony malfeasance."
For Wecht's defenders, the reason for this case lies elsewhere: with a politically motivated Department of Justice and one of its rising stars.
"The fact that this case has ever got as far as a pending trial is inexplicable," Ledewitz says. "This seems to me to simply be a case of Democrat being prosecuted on dubious charges."

Preston Burton fondly remembers his time as an Assistant U.S. Attorney in Washington, D.C. He served under then President Bill Clinton from 1994 to 1998. Burton knows about political investigations: He represented Monica Lewinsky during the Ken Starr investigation of President Clinton. But he says that when he worked in the Department of Justice, he rarely saw such activity.
"When I was a federal prosecutor, I'm not aware of any instance of partisan politics playing a role in what cases were prosecuted," says Burton, who today is am attorney specializing in white-collar criminal defense with a D.C.-based firm. "However, based on what's been reported and what's been explored by Congress, it appears those kinds of prosecutions are important to this administration."
A lot has been made during the past year of a partisan agenda that has supposedly driven the Bush administration's Department of Justice. Last December, 26 U.S. Attorneys from around the country were fired by the Department of Justice. There have been Congressional hearings and numerous news stories alleging that the fired attorneys were let go because they didn't pursue corruption charges against prominent Democrats.
Donald Shields, a professor emeritus at the University of Missouri-St. Louis, conducted a study of what he called "political profiling" of public officials by the Department of Justice. Out of 820 publicly reported grand-jury investigations between January 2001 and September 2007, Shields found that 631 of the targets were Democrats. Only 142 were Republicans. Shields reasoned that, since corruption is a bipartisan affair, the number of investigations should be roughly proportional to the number of elected officials in each party. But while Democrats made up more than three-quarters of the politicians under investigation, according to other research Shields cited, they only represented half of elected officials nationwide.
Wecht's attorneys see similar imbalances here.
In light of the Shields study, "the prosecution of Dr. Cyril Wecht takes on a different and troubling light," Thornburgh testified before Congress in a hearing about political pressure in the Department of Justice. "Dr. Wecht is a prominent and highly visible Democrat in the predominantly Democratic region of the Western District of Pennsylvania. … [H]e would qualify as an ideal target for a Republican U.S. Attorney trying to curry favor."
Coming from Thornburgh, a prominent Pennsylvania Republican, that has to hurt. And Buchanan is already a prominent figure in the Department of Justice. She chaired an advisory committee that reported to former Attorney General John Ashcroft, and she's headed the Executive Office of U.S. Attorneys, an administrative post. This spring, Kyle Sampson, a top aide of former Attorney General Alberto Gonzales, told Congressional investigators that he sought Buchanan's input when he was planning to fire candidates. Buchanan later testified that her involvement was minimal, and that Sampson had never discussed names with her.
But Wecht's defenders see an agenda at work. "Ms. Buchanan has brought several high profile, media intense investigations and/or charges against numerous Democratic officials," a Wecht legal filing argues. The filing cites: former Mayor Tom Murphy, who was accused of promising contract concessions in exchange for a union endorsement; former sheriff Pete DeFazio, who was later convicted of forcing employees to contribute to his campaign; and Mayor Luke Ravenstahl, for allegedly going to a concert in an SUV paid for with Homeland Security funds.
Only DeFazio was formally charged; he was later sentenced to six months of house arrest. Murphy was never indicted, and there has been no public resolution where Ravenstahl is concerned.
Democrats outnumber Republicans by sizable margins in Allegheny County, but Buchanan's jurisdiction includes the entire western half of the state, which includes numerous Republican-dominated rural areas. And while some local Republicans, like former state Rep. Jeff Habay and Congressman Tim Murphy, have been accused of behavior similar to the conduct Wecht has been charged with, Buchanan has taken little action.
In 2004, Habay was accused of using his office equipment and staff for his personal use. Habay was prosecuted by state officials and in April 2007 received a four-to-eight-month jail sentence for falsely claiming that a political opponent tried to poison him with anthrax. Habay was also given at least six months for campaign corruption charges.
Murphy, meanwhile, has been accused of compelling staff to carry out campaign duties on the taxpayer's dime, and he fired a congressional staffer who made those allegations. Murphy has never been charged by any law-enforcement agency.
Green, the Republican consultant, says he doesn't necessarily feel the Department of Justice has become more politicized. However, he says Buchanan does have a penchant for headline-grabbing cases. As Green puts it, "She went after Tommy Chong, for crying out loud," citing a successful drug-paraphernalia conviction for the actor's involvement in a business that sold bongs.
Wecht, says Green, is "a world-renowned forensic pathologist. Cyril Wecht is not just a big prize in Allegheny County, he's a big prize nationally because of his work and the reputation he's built."
Buchanan's office counters that Wecht is playing politics, spinning out theories before Congress to obscure his own guilt. "It is an ironic, and sad, fact that the only ones who have actually tried to use politics to influence the course of these criminal proceedings are Dick Thornburgh and his co-counsel," states a filing by the prosecution.
Buchanan did, in fact, recently target a prominent Republican, Pennsylvania Superior Court Judge Michael Joyce, of Erie, for insurance fraud. But Joyce is the only Republican she has charged in her tenure.
Asked for comment on this story, Buchanan re-issued a public statement first disseminated in October, after Thornburgh's Congressional testimony.
"The prosecution of Dr. Wecht is based solely on the facts and the law," Buchanan wrote. "It has been and remains the practice of the United States Attorney's Office to investigate and prosecute individuals who violate federal law without regard to their political affiliation. Every investigation and prosecution is overseen by career prosecutors and experienced agents who analyze evidence from a law enforcement, not a partisan, perspective."
Unfortunately for Buchanan, perhaps, one of those agents turned out to be the FBI's Brad Orsini.

Orsini was the FBI's lead investigator on the Wecht case. He conducted key interviews — including the interrogation of Provost Smith, which provides the only evidence so far of a corpse-for-lab-space deal — and gathered boxes of evidence from Wecht's public and private offices.
But Orsini had baggage of his own. According to a FBI service record that is now part of the Wecht case file, during a stint in New Jersey, Orsini was reprimanded twice for "falsification of official records and evidence."
Orsini's file contains his 1998 admission that "[o]n a limited number of occasions, I along with my fellow agents, would sign another's name on the evidence packaging regarding the drugs purchased or money seized." Orsini also put another agent's initials on a form verifying that a witness statement is complete and accurate. Orsini said he did so "to save time," but in a letter of reprimand, supervisors warned that such behavior could "impugn the integrity of the Bureau and its evidence handling practices."
When Orsini was transferred to Pittsburgh, according to court records, he was supposed to tell his new superiors of his past problems, but failed to do so. Since being disciplined in New Jersey, Orsini has provided sworn affidavits in only one investigation: Wecht's.
Wecht's attorneys argue that that's a telling exception: "[I]t is not just the defense which challenges Orsini's credibility and actions," McDevitt wrote in a brief. Government officials "have refused to permit him to obtain search warrants ever again … and have removed him as an investigator on public corruption cases."
Wecht's attorneys sought to argue that Orsini's actions and record tainted the evidence he'd gathered. Soon, though, they were training their fire on an even larger target: Judge Arthur Schwab.
Conspiracy theorists take note: Schwab, who will preside over Wecht's trial, was appointed by President Bush in 2002. He served as an attorney locally at both Reed Smith and Buchanan-Ingersoll. Mary Beth Buchanan's husband is a partner in the latter firm, which his grandfather founded. And since 1999, Schwab donated at least $6,000 to Republican politicians, including former Sen. Rick Santorum, Sen. Arlen Specter, former Rep. Melissa Hart, of McCandless, and Utah Sen. Orrin Hatch.
Such activity isn't unprecedented: Judges are politically appointed and subject to Senate approval, and a timely contribution never hurts. Hatch and Specter, for example, have both chaired the Senate Judiciary Committee. Since 1999, according to Federal Elections Commission data, three of the other 15 jurists in the Pittsburgh district have contributed to Republicans, who have controlled Congress in recent years. Even so, Schwab's gifts stand out: The next most generous courthouse contributor gave $2,200.
And according to the most recent edition of the Almanac of the Federal Judiciary — a limited-edition reference book that tracks federal judges — Schwab is not widely popular amongst lawyers. While there were a few complimentary statements — "He has a very good legal ability"; "He is one of the smartest judges in the district" — many lawyers groused about his "miserable temperament" and his "arbitrary and capricious" rulings.
"He is extremely right-wing, pro-government," added one attorney polled by the Almanac.
Similar suspicions echo throughout many of Wecht's legal filings.
In May 2006, Buchanan submitted a "preliminary list" of courtroom exhibits that amounted to some 240,000 pages of documents. Wecht's team wanted to keep as many of the documents out as possible, and complained about the volume of material it had to wade through. Arguments ensued over the deadline and process for deciding which exhibits could be used at trial.
Such arguments aren't unusual, but what happened next was. In mid-May, Schwab ordered that because Wecht's team hadn't filed its objections two days before, the deadline he had in mind, all the documents would be admitted.
The ruling was a blow for the defense. Normally, exhibits are introduced at trial, one at a time. If a document was collected in an investigation, the agent who collected it would have to testify that the document was the one he or she gathered. However, by admitting the evidence pre-trial, defense attorneys essentially lost a key chance to preclude evidence.
Wecht's best hope now was a June 8 "suppression" hearing. Wecht's team had learned of Orsini's record from an FBI colleague, and hoped to prove the evidence gathered was tainted and thus not admissible in court. But prosecutors pre-empted that effort by petitioning Schwab to keep Orsini's personnel records sealed. They did so "ex parte," sharing their concerns directly with the judge, without allowing Wecht's attorneys to see the records, or even the prosecution's motion to conceal them.
There followed an exchange that arguably sounded like something Orwell might dream up:
"The motion that was filed under seal yesterday, we don't even know what it is," Wecht's attorneys protested, according to court records.
"That's right," Schwab responded.
"… How are we supposed to respond to the motion?"
"You are not."
Later, the judge did allow Wecht to see Orsini's file, but issued a ruling that defense attorneys thought barred them from publicly disclosing its contents. Eventually, Schwab changed his mind on that score too; on June 13, he ruled that Orsini's file could be made part of the record.
But by then, the suppression hearing had already been held, and McDevitt hadn't mentioned Orsini's file once, even when cross-examining him. He later told an appeals court that Schwab's earlier rulings "prohibited him from doing so."
It's not clear that that was the case: Prosecutors later claimed McDevitt could have brought up the file. Either way, Wecht's attorneys sought to have Schwab removed from the case, alleging bias and hostility to the defense. But in a 2-1 ruling this past April, the federal 3rd Circuit Court of Appeals kept Schwab on the case.
Writing for the majority, appeals Judge Julio Fuentes hardly gave Schwab a ringing endorsement. He agreed "it was improper … to admit thousands of pages of material wholesale into evidence," and acknowledged being "somewhat puzzled by some of [Schwab's] actions."
But eventually, Fuentes noted, Schwab did give Wecht the Orsini documents, and later unsealed them. Noting that "district courts have wide discretion in the management of their cases," the majority ruled that Schwab's actions didn't "display bias, much less the degree of favoritism or antagonism that is required for recusal."
In fact, Wecht's attorneys did get another shot at Orsini, in a September 2007 hearing. On the stand, they got him to admit his past missteps. But they failed to turn up any proof that he acted in bad faith during the investigation of Wecht. Schwab later ruled that "There is no evidence on the record that Special Agent Orsini falsified any … FBI form in the case."
Fuentes blamed some of the disputes on bad communication. As for the missed May 15 deadline, "more effective communication between defense counsel and the Judge might have yielded a resolution." Schwab's position on Orsini's personnel file was vague, the court agreed, but Wecht's attorneys "should have sought clarification" before deciding not to use it at the June 2006 hearing.
But appeals Judge Myron Bright, the lone dissenter who supported Schwab's removal from the case, saw bigger problems than a failure to communicate. While taking pains to say that Schwab "is undoubtedly bright, hard working, and has sincerely attempted … to administer justice," he argued that there was at least the appearance of something gone awry.
By stalling Wecht's efforts to see or use Orsini's personnel records, Bright noted, Schwab's rulings put an extra burden on the defense. Observers, he wrote, might well ask, "Why, at the very time when the documents arguably are most relevant, would the Court restrict Wecht from even asking how he might use them?"
Elsewhere he contended that "[t]he flood of evidence that [prosecutors] transferred to the defense, as trial exhibits, and the [prosecution]'s efforts to keep Orsini's record hidden from the defense and the public raises serious concerns about the propriety of the Government's strategy." Schwab's rulings had enabled that strategy, and made those concerns seem all the more pressing, he wrote. And when Schwab's handling of those matters were taken together, he added, "the District Judge's impartiality might reasonably be questioned."
Reasonably or not, it almost certainly will be.

Bright's dissent, and the majority's lukewarm support, hasn't cramped Schwab's style. In late November, Schwab issued another round of rulings that made the defense's job harder. A linchpin of Wecht's defense was that he was the victim of a political witch-hunt. But Schwab barred Wecht "from referencing … his accusations that this prosecution is motivated by politics" during the trial. Perhaps more surprisingly, he ordered that Wecht be tried by an anonymous jury; the names of jurors will be withheld.
Anonymous juries have been used in high-profile cases before.
Paula Hannaford-Agor, a research consultant with a think tank, the National Center for State Courts: Center for Jury Study, says that the use of anonymous juries has been more prevalent in the past five years, and that they are normally used "when there has been or there is the likelihood of a credible threat of jury tampering or jury intimidation." She says these types of panels have been used from time to time in high-profile cases. But, she says, it's still "curious" to "see what the justification would be" in the Wecht case.
Usually, an anonymous jury is empaneled only at an attorney's request. Schwab issued this ruling out of the blue — without a motion from anyone requesting it, and without holding a hearing. When Wecht's attorneys reacted with dismay, Schwab ordered the prosecution to file a brief to defend the move, which they hadn't sought in the first place.
Prosecutors responded with a brief documenting Wecht's well-known propensity for sending bruising letters to people he disagrees with, letters that sometimes allege anti-Semitic or anti-Israel sentiments. The brief cited missives Wecht sent to Verona resident Gerald Schiller, who has disparaged Wecht in published letters to the editor more than once. In a 2004 reply, Wecht warned "Herr Schiller" that Wecht is "not some insignificant meek Jew who will ignore … anti-Semitism spewed forth by the likes of you. Perhaps you might wish to follow up on the asinine and absurd comments contained in your Tribune-Review letter with a personal meeting. … I doubt that I would need the assistance of the Mossad [Israel's intelligence agency] to effectively deal with you."
That's as close to a threat as Wecht got, although in a separate communiqué to Schiller and his wife, Wecht wrote a poem that invoked the Holocaust: "What makes your bavarian garden bloom so well? / If you tell me the truth, I promise not to tell. / Presumably, ample fertilizer is the underlying basis. / Would using exterminated Jews be considered too racist?"
Given Wecht's track record, prosecutors write, "what is a potential juror in this case to think but that if he acquits, defendant will leave him alone, but that if he convicts, he will be sued, or perhaps accused … of being an anti-Semite or Nazi sympathizer?"
Wecht's bluster, though, seems to have had little effect. Schiller would not comment for this story, but clearly Wecht hasn't intimidated him: Schiller wrote a letter to City Paper denouncing Wecht just last month.
And Wecht's attorneys claim that, given the charges against him, empaneling an anonymous jury is overkill: The charges, they argued, do not involve "any of the typical crimes, such as racketeering or drug distribution, that are found in cases that [justify] the use of an anonymous jury."
Wecht, the guy who never ran from a fight, may end up wishing he hadn't picked so many of them — with district attorneys or newspaper readers who disagreed with him. He may wish that he'd been more careful after his brush with the law in the 1980s.
But he seems almost certain to appeal any guilty verdict. Wecht defenders like Bruce Ledewitz, and Buchanan skeptics like consultant Bill Green, will likely still suspect an ulterior motive at work.
And just wait until someone buys the book rights.