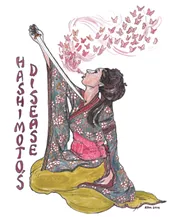 The local comics scene is booming, and ToonSeum exhibit Drawn in Pittsburgh is a good place to catch up. Curated by comics expert Wayne Wise, Copacetic Comics' Bill Boichel and comics artist Joyana McDiarmid, it's a roomful of framed work by about 30 area practitioners (mostly recent stuff, often excerpts of longer pieces).
The quality is high, and little feels generic. Artists range from established talents like Mark Zingarelli — exhibiting a 1990 piece for Harvey Pekar's fabled American Splendor series — to self-publishing up-and-comers like Rachel Masilamani and Garrett Free. The styles range from LG Miller's lush, retro ripping yarn "Hecock, The Last Hour" to Kirkland Glover's wry, scrawled-in-graphite "The Trip to Morgantown."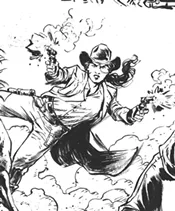 There's fantasy (in Chloe J. Newman's "Appetite Lost", a monster discovers pizza) and everyday fun, as with the girl pals of Caitlin Rose Boyle's "An Itty Bitty Summoning." Even for individual working artists, the subject matter can range similarly: Marcel Walker, for instance, contributes an emotionally wrenching true-story excerpt from "Chutz-POW! Superheroes of the Holocaust" alongside an out-there superhero tale, "Hero Corp, International."
Most of the work is pen-and-ink, though there's plenty of digital output, too. Still, the biggest distinction might be between work that's elliptical or expressionistic and more straightforward narratives. Cynthia Lee's mysterious "Hands" and Teryl Binkney's "Tiny Tales," its word balloons filled with non-verbal symbols, nicely contrast series like Jim Rugg's nationally known Street Angel and D.J. Coffman's The God Child. In either case, though, most of Drawn in Pittsburgh does draw you in.
DRAWN IN PITTSBURGH continues through Sun., Oct. 18. 945 Liberty Ave., Downtown. 412-232-0199 or www.toonseum.org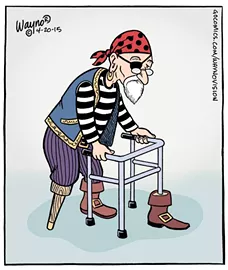 Two Drawn in Pittsburgh artists with new publications are Joe Wos and Daniel McCloskey. Wos' self-published The Three Little Pigsburghers is a picture book retelling "The Three Little Pigs" entirely in Pittsburghese, complete with Dahntahn, Arn City beer and a big bad wuff. Area native Wos' transcription of the traditional working-class patois ("alunamin cans" is a favorite) is as charming as his drawings of the Steelers-jersey-garbed porcine siblings. Though nominally a kids' book, Piggsburghers is one adults will enjoy too (www.mazetoons.wix.com).
New from McCloskey is rather more adult fare: the first issue of Free Money, a planned series whose kick-ass heroine works as a one-woman demolition crew in a somewhat dystopian future Pittsburgh. It's good edgy fun, gracefully drawn, with an outer-space subplot prepared to burst in any second (www.danielmccloskey.com).