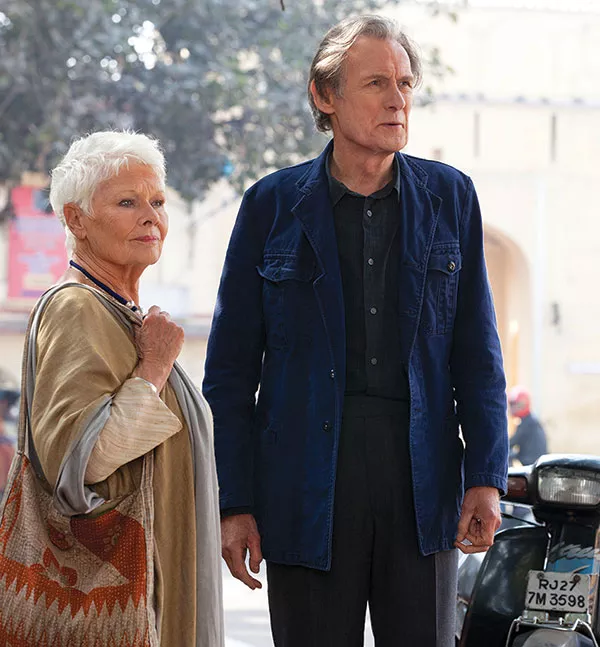 On a short list of sequels that aren't necessary is The Second Best Exotic Marigold Hotel, John Madden's follow-up to 2011's The Best Exotic Marigold Hotel. At least the title doesn't lie: This is second best of the two.
Our British ex-pats have settled snugly into lively retirement in Jaipur, India, rambling about the still charmingly shabby Marigold Hotel, run by the comically frantic Sonny (Dev Patel). Plots designed to get everybody hot and bothered and up in everyone else's business include: Sonny's wedding; the purchase of a second hotel; a visit from a hotel reviewer; and whether a couple of the golden-agers are ever going to make their own leaps into romance.
Most of the actors from the first film reprise their roles, including Maggie Smith, Bill Nighy, Judi Dench and Celia Imrie. Richard Gere plays a debonair American visitor, and we get a side trip to San Diego, of all places. That trip to California is about the most surprising aspect of Second Best, which remains a lightly curried, wholly predictable rom-com. (Oh, will there be a gigantic Indian wedding dance?) It does admirably depict people over 60 embracing life and its changes. But we got all that when we checked in the first time.