The 17th annual Pittsburgh Jewish-Israeli Film Festival opens its 17-day run on Thu., March 4, with the Pittsburgh premiere of the dramedy A Matter of Size.
The festival also offers more than 20 other films from Israel and around the world representing Jewish experiences from the comic and the dramatic to the inspirational, as presented through recent narrative features and documentaries.
Films screen through March 21, at seven area theaters and venues including SouthSide Works Cinema; McConomy Auditorium, Carnegie Mellon University (5000 Forbes Ave., Oakland); the Galleria (1500 Washington Road, Mount Lebanon); Cranberry 8 (Rt. 19, Cranberry); Carmike 15 (Westmoreland Mall, Greensburg); Melwood Screening Room (477 Melwood Ave., Oakland); and the August Wilson Center (980 Liberty Ave., Downtown). Tickets are $9 for adults, $8 for seniors and students, and $5 for under 18. For tickets and more information, call 412-992-5203 or www.UJFpittsburgh.org/filmfestival.
The first week's selections are as follows: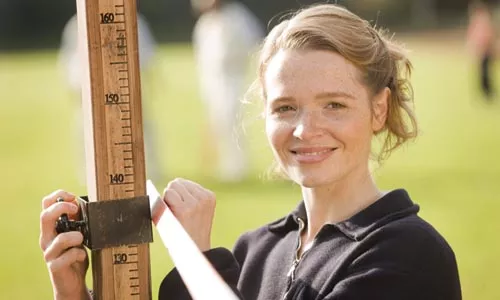 BERLIN '36. Kaspar Heidelbach's drama reminds us that the modern Olympic Games are rarely free from politics, and that was certainly the case with the 1936 event held in Nazi Germany. There, two German teammates become secret allies, even as they are both cruelly manipulated for political expediency. Top high-jumper Gretel Bergmann is Jewish, and the other, an unknown athlete named Marie Ketteler, has a bizarre secret advantage. This bittersweet and odd chapter of Olympic history is based on true events. In German, with subtitles. 1:45 p.m. Sun., March 7. SouthSide Works (Al Hoff)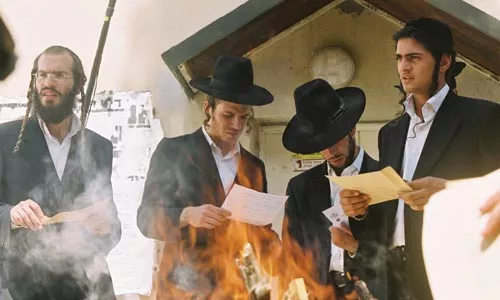 BROTHERS. Two long-estranged brothers reunite in Israel, but the reunion is fraught. Daniel is a secular Israeli, fighting to keep his struggling kibbutz going. The Orthodox Aaron is a Brooklyn-based scholar and attorney who comes to Jerusalem to defend the exemption of yeshiva students from compulsory military service. Igaal Niddam's drama delves into this real-life conflict, complete with explicit legal arguments. The film uses both this topical issue, and the personal narratives of the brothers, to examine a larger schism: whether Israel is defined by religion or nationalism, and whether the two can be successfully integrated. In Hebrew, with subtitles. 4 p.m. Sun., March 7. SouthSide Works (AH)
CAMERA OBSCURA. María Victoria Menas' idiosyncratic take on the advent of modernity revolves around Gertrudis, a woman whose rich inner life goes unnoticed amidst the prosperous Jewish farming class of 1920s Argentina. All that changes with the appearance of an itinerant photographer whose worldly c.v. includes surrealist leanings. Even at 85 minutes, the story's a bit thin, its socio-historic themes no more than sufficient to sustain it. But thanks to Mirta Bagdasarian's mostly wordless lead performance, and handsome visuals (including some vivid animation), it's eminently watchable. And a climax where Gertrudis' absence speaks more loudly than her presence ever did is wonderfully effective. In Spanish and Yiddish, with subtitles. Noon, Sun., March 7. SouthSide Works (Bill O'Driscoll)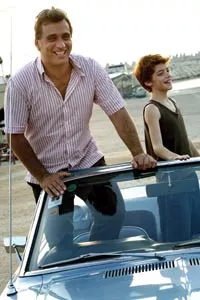 ELI & BEN. Twelve-year-old Eli worships his fun-lovin' dad, Ben. But after his father is arrested and charged with corruption, Eli finds sorting out right from wrong to be much more problematic: His dad seems to be lying, and the cops seem to be telling the truth. In Ori Ravid's coming-of-age dramedy, Eli successfully muddles through: dating the right girl; assessing true friends; and adjusting his expectations for his father's behavior. In Hebrew, with subtitles. 7 p.m. Mon., March 8 (Galleria) and 5 p.m. Sun., March 21 (SouthSide Works) (AH)
KILLING KASZTNER: THE JEW WHO DEALT WITH NAZIS. Rezso Kastzner saved nearly 2,000 Jews from the Nazis -- by negotiating with Adolf Eichmann. Galyen Ross' recent documentary examines the life of this controversial figure -- hero or traitor? -- who was himself murdered by Jewish extremists in 1957. Ross will attend the screening. To be screened via video projection. In English, and Hebrew, with subtitles. 7 p.m. Wed., March 10. SouthSide Works
MAHARAL. In this family adventure, a treasure hunter and three kids go in search of a mythical piece of Jewish history -- the Golem of Prague, a giant protector made from clay. To be screened via video projection. In Czech, with subtitles. 6 p.m. Tue., March 9 (Cranberry) and noon, Sun., March 14 (August Wilson Center)
MARY AND MAX. This Claymation feature from Adam Elliott depicts the 20-year, pen-pal friendship between two unlikely, but equally lonely and marginalized, souls: an 8-year-old girl in Australia (voiced by Toni Collette) and a 44-year-old Jewish man in New York City with Asperger's syndrome (voiced by Philip Seymour Hoffman). The story is heartfelt, but not mushy; it's unafraid to be dark, albeit with a wry touch. The film also has a keen eye for the details of ordinary life, and should delight fans of broodier, more thoughtful animated stories such as the recent Coraline. 8 p.m. Sat., March 6. SouthSide Works (AH)
A MATTER OF SIZE. Getting kicked out of his weight-loss class is the best thing that happens to Herzl: He meets a woman who likes 'em large, and his new job at a Japanese restaurant exposes him to the world of sumo wrestling. But in many respects, Erez Tadmor and Sharon Maymon's dramedy is a coming-of-age story about a guy in his 30s, who finally learns to like and trust himself. Getting a well-disciplined sumo-wrestling team together with his other heavy buddies may be a simplistic plot device for personal development, but this sweet film has a heart as big as its stars. In Hebrew, with subtitles. 7 p.m. Thu., March 4 ($50, includes opening-night reception), and 11 a.m. Mon., March 8. SouthSide Works (AH)
YOO-HOO, MRS. GOLDBERG. Aviva Kempner's engaging documentary depicts one of the pioneering women of 20th-century entertainment. In the 1930s, Gertrude Berg created, wrote and starred in a radio show that followed the daily life of a Jewish family living in New York City. On it, Berg developed her alter ego, Molly Goldberg, the warm mother hen to her own family as well as confidante to her many neighbors. In 1949, Berg moved the Goldbergs to the nascent medium of television, effectively establishing the template for all domestic sit-coms to follow. She was seemingly indomitable ... until the entertainment industry became a target of the Red Scare. 2 p.m. Thu., March 11 (Galleria) (AH)