The 25th annual Pittsburgh International Lesbian and Gay Film Festival continues through Sun., Oct. 24, with feature films and documentaries (plus shorts) highlighting gay, lesbian and transgendered experiences, as well as some classics to honor the festival's longevity. For socializing, there are a couple of '80s-themed mixers and a closing-night party. (See www.plgfs.org for more information.)
All films and videos screen at the SouthSide Works Cinema, South Side. Tickets are $8.50 for single admissions ($6 with student ID), except for the closing-night films. Discount passes are available, including: the Cheap Thrills packet ($45 for six admissions); the Screen Queen Pass ($70 for 10 admissions); and the Diva Pass ($125 for admission to all films and parties).
Here is the screening schedule:
Wed., Oct. 20
7 p.m. MEN'S SHORTS. A program of five short films by and about men.
9 p.m. LONGTIME COMPANION. Norman Rene's ensemble drama casts its net over the first decade of the AIDS crisis, as seen through a group of NYC friends -- from a mysterious "gay cancer" reported in 1981 through the back-to-back funerals that defined the late '80s. The film is overly ambitious, trying to cover the personal, medical and political of a rapidly evolving situation, but there's no denying its heart -- equal parts grief, hope and fortitude.
Thu., Oct. 21
7 p.m. OUR SHORTS. A program of 10 short films by and about gay people.
9 p.m. LA CAGE AUX FOLLES. Renato, who runs a St. Tropez drag club, is put on the spot when his son visits with his prospective uptight in-laws. There's nothing to do but put on a show: Renato's lover dresses up as the missus, with hilarious results. Edouard Molinaro's 1978 French comedy was an international hit, and later remade here as The Birdcage. In French, with subtitles.
Fri., Oct. 22
7 p.m. MARINE STORY. Ned Farr's drama takes inspiration from today's headlines: A decorated female Marine from a small California town comes home from Iraq unexpectedly -- and can you guess why? But this Marine doesn't back down from a fight, and any asking is gonna be met with some serious telling.
9 p.m. BEAR CITY. Douglas Langway's comedy follows a close-knit group of friends -- many of them big, hairy bears -- as they plan a big party weekend, and hopefully find romance.
Sat., Oct. 23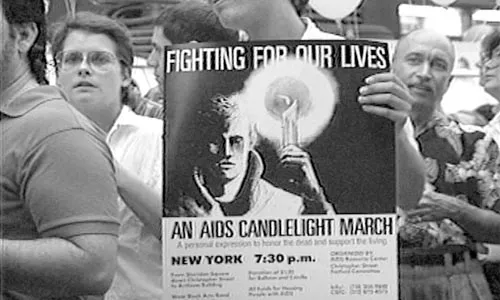 3 p.m. SEX IN AN EPIDEMIC. Through interviews and news footage, Jean Carlomusto's documentary catches viewers up on the early days of the AIDS crisis and the activism it spurred. It's been years since being diagnosed with HIV was a virtual death sentence, but the last third of the film soberly reminds us that infection rates continue to rise: AIDS remains a public-health risk, and activists cannot grow complacent. A panel discussion will follow the screening.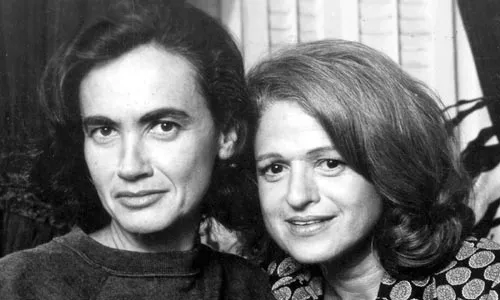 5 p.m. EDIE & THEA: A VERY LONG ENGAGEMENT. Edie and Thea met in the early 1960s, in New York City, when being openly gay was risky. But this lesbian couple made the personal political, becoming active in gay rights, and finally -- after 42 years -- getting married in Canada. Susan Musak and Greta Olafsdottir (The Brandon Teena Story) direct this inspirational documentary about ordinary people quietly leading extraordinary lives.
7 p.m. FOUR-FACED LIAR. Oh, youth and alcohol, how you bedevil sexuality. In this not-very-surprising rom-com from Jacob Chase, two straight couples and a fifth-wheel lesbian get all muddled up. The film takes its name from the New York City pub where they all meet.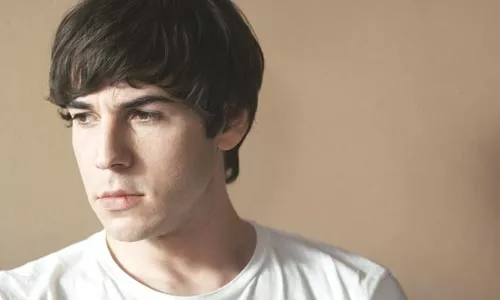 9:30 p.m. SASHA. This coming-of-age, coming-out dramedy is set among a family of Eastern European immigrants now living in Germany. Teen-age Sasha should be practicing for his piano recital, but is consumed with misery upon learning that his teacher (on whom he has a crush) is leaving town. Director Dennis Todorovic has some fun with cultural clashes but doesn't shy away from Sasha's less-than-welcoming environment for coming out in. In German, Serbo-Croatian and Bosnian, with subtitles.
Sun., Oct. 24
5 p.m. MAKING OF 'THE BOYS IN THE BAND'. Crayton Robey's documentary about the creation and impact of the ground-breaking 1968 off-Broadway play (and 1970 movie) The Boys in the Band is a satisfying mix of social history and backstage gossip. Boys scribe Matt Crowley is extensively interviewed, along with other gay playwrights, surviving Boys actors and culture critics, for this fascinating look at evolving gay identity.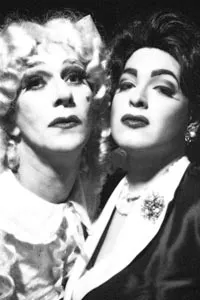 7 p.m. BABY JANE? Could the 1962 film Whatever Happened to Baby Jane? be any campier? Yes -- if you re-stage it with drag queens! William Clift's black-and-white homage-slash-parody is a hoot, not least because its two stars, Matthew Martin and J. Conrad Frank, play this demented look at aging twisted actresses straight. Tickets are $15 and include post-film coffee and dessert at the adjacent Cheesecake Factory.