We all know that it's hard out there for the independent musician, but Josh Verbanets, guitarist and songwriter of upbeat local rock band Meeting of Important People, has managed to find a way to make things work. Thanks to MTV shows like Teen Mom and The Real World, he was able to give up his day job and dedicate himself to music full time.
Verbanets, like many of his indie contemporaries, has figured out one way to harness the power of the digital age in order to make ends meet. The key: the power of "placements," those songs you can hear playing along in the background of popular television shows and ads.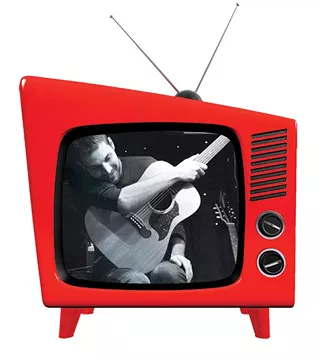 After linking up with the digital label Authentik Artists, Verbanets and Meeting of Important People found that many of their songs were being pipelined directly into shows created by production company Bunim/Murray. Though there's usually no up-front pay and the songs often play at levels that are just below audible, the band receives a royalty each time an episode airs with their music. By Verbanets' estimates, he and his band have had 15 different songs placed into shows.
Then, in 2011, Verbanets says that Bob Bradley from Authentik "came to me and said, 'Hey man, can you write an entire batch of songs that are, like, fake other-band songs?'" The idea was to have a crop of songs specifically for placements. Verbanets decided to take a crack at it, and, perhaps surpisingly, really enjoyed himself. "I had a blast ... I played drums in the morning, bass right before lunch, I'd flip the guitars on in the afternoon."
By the end of the session he'd written a whole collection of tracks, including "a fake White Stripes song, a fake country song, a fake Killers song." It was released last year by Authentik under the name The Borough Fields. Fun aside, Verbanets suspects it was just a one-time thing. "I don't think I'm very good at it," he says with chuckle.
Meeting of Important People isn't the only band in town jumping on the placement train. Poppy three-piece Donora has also been extremely successful in this regard, and is featured prominently in a couple of national advertisements. Most recently, the band had the song "I Think I Like You," from its 2008 debut album, featured in a Nationwide Insurance commercial. It's one of the few songs that they actually wrote for placement — though it wasn't for Nationwide. "That song was written for a specific scene in a movie," explains Donora lead singer Casey Hanner. Though the band started fighting for placements early on through various licensing forums such as Taxi (an online A&R service), Donora has since picked up a licensing agent. 
For Verbanets, placements occupy a weird space in the evolving world of music. He admits that even "a decade ago, people would've seen that as traitorous." But at this point, given the challenges of selling music, he's adamant that "the only way that an independent artist can actually make a sustainable living out of music is to seek placement."
Placements are, of course, more viable for some bands than others — Teen Mom probably won't be contracting with any black metal artists anytime soon. But Meeting of Important People and Donora both fit the clean, poppy bill, and their songwriters say they haven't found themselves changing in order to make more placements. "When we go into the studio, we're just trying to write the best songs that we can," Hanner says.
<--- Go back to the Music Guide intro page