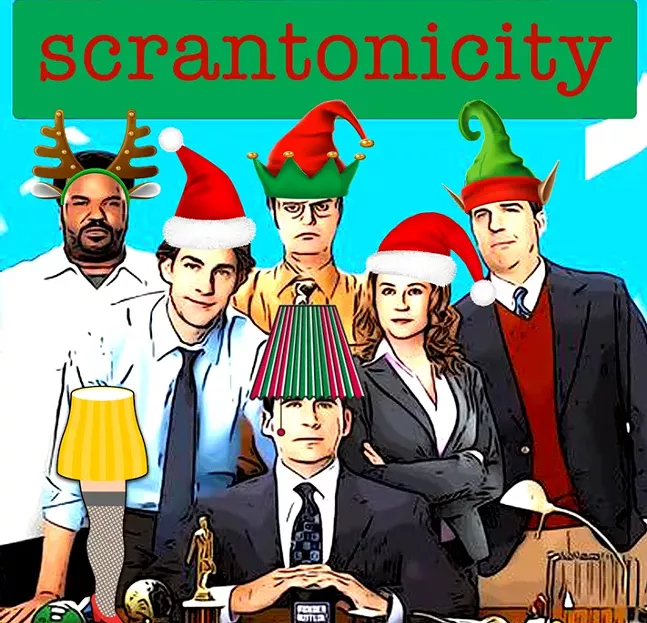 If your own office Christmas party is lackluster, then you can celebrate the holidays with your favorite fictional coworkers. Scrantonicity, a pop-up party themed around
The Office
, will come to the Hard Rock Cafe on Fri., Dec. 6. (Update: due to popular demand, a second date has been added on Sat., Dec. 7.)
The event, which is also holiday-themed, describes itself as "a party even Angela would be proud of" (I'm sure it's a good party, but we all know Angela would not be proud). It will feature
The Office-
themed trivia, bar games, and a costume contest, so you can come straight from work and pretend those clothes are a costume. Themed drinks will include "Mexican Lemoñade" and "Lord, Beer Me Strength."
Attendees can also enter to win two tickets for a trip to Los Angeles, and according to the press release "maybe even a Dundie." Tickets to the party range from $15-55, and can be purchased
here
.
The event is put on by Pop Up Party Tours, an entertainment company that tours similar pop up parties around the country, like the
Harry Potter
-themed Wizardfest. Scrantonicity will travel to a total of 11 cities, including Columbus and Akron, Ohio.
While
The Office
ended in 2013, its popularity has only grown since then. Earlier this year, it was reported that the comedy was Netflix's most-streamed show, higher even than
Friends
, its sister-in-revival. In October,
The Office! A Musical Parody
stopped in Pittsburgh, so it's likely the trend will continue with more events.