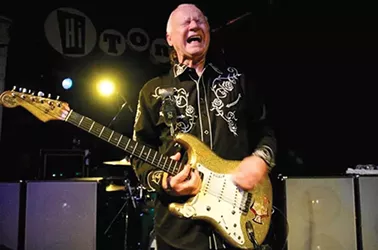 1. At 78 and with myriad health issues, surf-rock legend Dick Dale plays through the pain
In a July interview, musician Dick Dale told City Paper editor Charlie Deitch that he continues touring so that he can pay for his medical bills. "I can't stop touring because I will die," he said. Dale has suffered rectal cancer twice, and is currently in renal failure and living with diabetes.
2. Arrests in Downtown Pittsburgh T station lead to confrontation with officers, onlookers


In December, the local Police Citizen Review Board opened an inquiry into the behavior of Pittsburgh police officer Nicholas Papa. During a chaotic scene that unfolded outside of the Wood Street T Station on Liberty Avenue,
City Paper
staff writer Ryan Deto
recorded the officer
yelling at him and others who were uninvolved. The scene escalated after one juvenile was arrested for allegedly resisting arrest after hitting an emergency-stop button on the Wood Street T station escalator. One adult was also arrested, and police issued criminal citations to three other juveniles. PCRB Executive Director Beth Pittinger called the officer's behavior "excruciatingly unbecoming."
3. Delta Foundation faces backlash for Iggy Azalea concert at Pittsburgh Pridefest


In June, members of Pittsburgh's LGBT community took to social media,
protesting Delta's choice of Iggy Azalea
, not only because they viewed her past statements as racist and homophobic, but also because of Delta's lack of diversity, they said. "The Iggy Azalea thing was just a last straw for folks. Since Delta took [Pride] over, it's been a white, cis gay man's event," said Michael David Battle, an African-American member of the Pittsburgh's LGBT community. In response, Battle and others formed Roots Pride Pittsburgh, a series of events geared toward trans people of color, for the same weekend as PrideFest.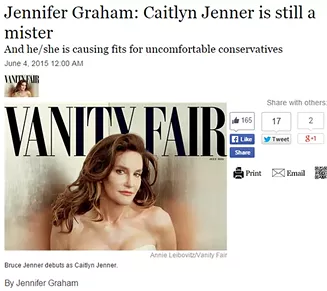 4.Pittsburgh Post-Gazette takes on Caitlyn Jenner's gender, and looks really, really hateful in the process

After Caitlyn Jenner posed on the cover of Vanity Fair, the Pittsburgh Post-Gazette published a searing op-ed from its associate editor Jennifer Graham, likening transgender people to carnival freaks and insisting Jenner be called a "mister." City Paper editor Charlie Deitch penned an op-ed in response, calling Graham's piece "backward-thinking, close-minded, inappropriately breezy" and expressing disgust with the Post-Gazette's decision to publish it.

5. Jessica Hawkins breaks the law every time she gives her child her medical cannabis in Pa. and she has no intention of stopping
In a June feature, City Paper described the day-to-day struggles of a Pittsburgh family whose 10-year-old daughter, Antania, suffers from Dravet syndrome, a rare form of epilepsy that causes her to experience hundreds of seizures a day. After trying more than 20 FDA-approved medications that proved ineffective, the family traveled to Colorado in search of medical cannabis oil. "For the first time, she didn't have any seizures for four days. She got up out of her wheelchair and walked for the first time without falling," Anatania's mother, Jessica Hawkins, told CP.