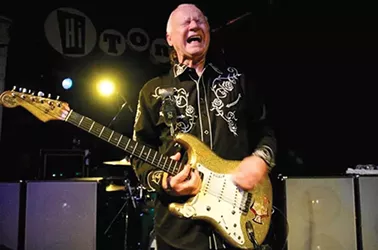 1. At 78 and with myriad health issues, surf-rock legend Dick Dale plays through the pain
In a July interview, musician Dick Dale told City Paper editor Charlie Deitch that he continues touring so that he can pay for his medical bills. "I can't stop touring because I will die," he said. Dale has suffered rectal cancer twice, and is currently in renal failure and living with diabetes.
2. Arrests in Downtown Pittsburgh T station lead to confrontation with officers, onlookers


In December, the local Police Citizen Review Board opened an inquiry into the behavior of Pittsburgh police officer Nicholas Papa. During a chaotic scene that unfolded outside of the Wood Street T Station on Liberty Avenue,
City Paper
staff writer Ryan Deto
recorded the officer
yelling at him and others who were uninvolved. The scene escalated after one juvenile was arrested for allegedly resisting arrest after hitting an emergency-stop button on the Wood Street T station escalator. One adult was also arrested, and police issued criminal citations to three other juveniles. PCRB Executive Director Beth Pittinger called the officer's behavior "excruciatingly unbecoming."
3. Delta Foundation faces backlash for Iggy Azalea concert at Pittsburgh Pridefest


In June, members of Pittsburgh's LGBT community took to social media,
protesting Delta's choice of Iggy Azalea
, not only because they viewed her past statements as racist and homophobic, but also because of Delta's lack of diversity, they said. "The Iggy Azalea thing was just a last straw for folks. Since Delta took [Pride] over, it's been a white, cis gay man's event," said Michael David Battle, an African-American member of the Pittsburgh's LGBT community. In response, Battle and others formed Roots Pride Pittsburgh, a series of events geared toward trans people of color, for the same weekend as PrideFest.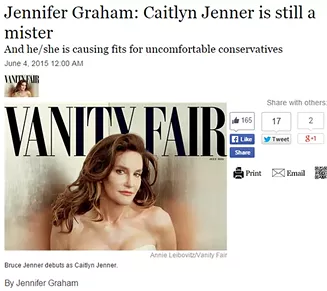 4.Pittsburgh Post-Gazette takes on Caitlyn Jenner's gender, and looks really, really hateful in the process

After Caitlyn Jenner posed on the cover of Vanity Fair, the Pittsburgh Post-Gazette published a searing op-ed from its associate editor Jennifer Graham, likening transgender people to carnival freaks and insisting Jenner be called a "mister." City Paper editor Charlie Deitch penned an op-ed in response, calling Graham's piece "backward-thinking, close-minded, inappropriately breezy" and expressing disgust with the Post-Gazette's decision to publish it.

5. Jessica Hawkins breaks the law every time she gives her child her medical cannabis in Pa. and she has no intention of stopping
In a June feature, City Paper described the day-to-day struggles of a Pittsburgh family whose 10-year-old daughter, Antania, suffers from Dravet syndrome, a rare form of epilepsy that causes her to experience hundreds of seizures a day. After trying more than 20 FDA-approved medications that proved ineffective, the family traveled to Colorado in search of medical cannabis oil. "For the first time, she didn't have any seizures for four days. She got up out of her wheelchair and walked for the first time without falling," Anatania's mother, Jessica Hawkins, told CP.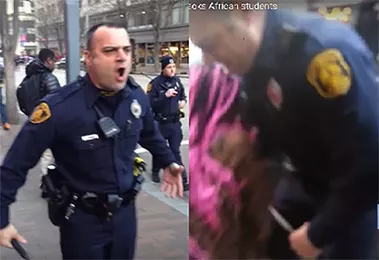 6. More video surfaces from events outside Pittsburgh's Wood Street T Station, officer shoves teen girl with baton
After City Paper's Ryan Deto caught an arrest and Pittsburgh police officer Nicholas Papa yelling at uninvolved parties in a chaotic scene outside of the Wood Street T Station, more video emerged of Papa pushing a teenage girl to the ground and screaming profanities at her. Pittsburgh Police chief Cameron McLay released a statement about the incident, saying "During tense times such as these, it can be challenging for officers to maintain professional decorum, but doing so is an expectation of our profession. Training, counseling or discipline will occur as the need is identified during these reviews."
7. Liven up the Republican primary debate with this set of six unique bingo cards
The first GOP primary debate this year was a real doozy — the most-watched-ever, with 24 million viewers tuning into Fox News. We'd like to think we made it less gut-wrenching for liberals by creating our GOP debate bingo cards. What's that? They said "Benghazi." BINGO! (Because politicians repeat themselves so much, these cards will be useful in the new year as well.)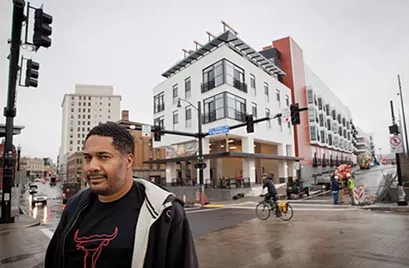 8. Pittsburgh is poised for growth for the first time in 60 years. Will the city's African-American community grow with it?
Even as Pittsburgh receives accolades like "Most Livable City" and "Top Food City," many residents — including African-American community leaders — are skeptical of who is benefiting from the city's new success. Luxury apartments, fancy stores, Google and two new boutique hotels have popped up in one of the city's longstanding black neighborhoods, East Liberty. For the first time in 100 years, 2010 Census numbers showed that the city's black population decreased. By that same year, large black populations emerged in historically majority-white suburban neighborhoods. Our December feature explores this pattern and asks whether the city's elected officials will take on the challenge of reducing this trend.

9. The Pittsburgh Promise was supposed to get more city youths into college. So why are so many black males left out of the equation?
As of last school year, 30 percent of African-American males were eligible for the Pittsburgh Promise, a scholarship launched in 2008 for Pittsburgh Public Schools students who meet certain criteria and plan to attend a university in Pennsylvania. Less than half of African-American males, as compared to white males, have actually received the scholarship and graduated from post-secondary education. Our May feature explored the systemic issues within the Pittsburgh Public Schools with the Pittsburgh Promise and the factors that might inhibit black males from receiving the scholarship.
10. Why can't Pittsburgh's building boom produce better buildings?
City Paper architecture contributor Charles Rosenblum wrote a commentary warning that if the city's new buildings are any indication of what's to come in Pittsburgh's building boom, we're in trouble. "If Pittsburgh is going to engage best practices and international standards, then architectural design needs to be part of the equation. It's as easy as keeping up with quality design journals, domestic and foreign, then holding our favorite local developers to such standards, instead of letting them fall short time after time," Rosenblum wrote. While Rosenblum praised the mixed-use Vitmore development on Baum Boulevard in Friendship, he expressed disappointment in Oakland's Skyvue apartments, The Strip's The Yards development and the housing at Bakery Square, calling them "some of the worst architecture the city has seen in recent memory," "too unimaginative" and built with "cheap materials." Rosenblum questioned how such projects pass the city's Planning Commission.
Top Arts Stories:
1. Why can't Pittsburgh's building boom produce better buildings?

2. In the wake of massive layoffs, concern over the future of Pittsburgh Filmmakers/Pittsburgh Center for the Arts
3. It's time to tear down Mount Washington's illuminated sign
4. A Conversation with Gilbert Gottfried
5. Local author Andy Moore writes the first book about the fruit called the pawpaw

Top Music Stories:
1. At 78 and with myriad health issues, surf-rock legend Dick Dale plays through the pain
2. Famed drummer Ginger Baker talks about playing alongside legends, getting older and his cantankerous reputation
3. On the heels of Wiz Khalifa and Mac Miller, Pittsburgh hip hop faces a cloudy future

4. Mitski on academia, egos and those moments that make everything worth it
5. Dale Watson takes country back to its roots

Re-watch your favorite 2015 City Paper videos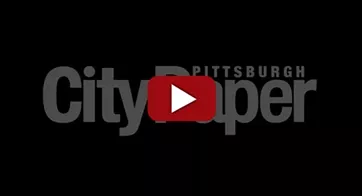 Check out our top Twitter, Instagram and Facebook posts of 2015
City Paper's editor and art director choose their five favorite covers of the year. Do they match up?