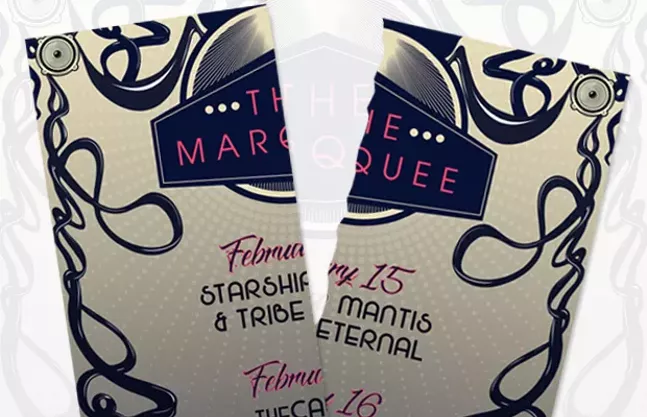 A weird thing happened earlier today. Beauty Slap canceled its "Keep Pittsburgh Funky Volume V" event on Facebook. The group was set to perform on Feb. 23 at The Marquee, the soon-to-be-opened venue for live music in Squirrel Hill.
A few hours later, the reason became apparent.
The new venue was set to open the weekend of Feb. 15-16, with shows from Starship Mantis and Tribe Eternal on Feb. 15, and theCAUSE and Buffalo Rose on Feb. 16.
Luckily, there are still a few music venues opening (or re-opening) this spring: Thunderbird Cafe, Black Forge's McKees Rocks location, and The Roxian. Nonetheless, this is sad news for music lovers and the Squirrel Hill community.