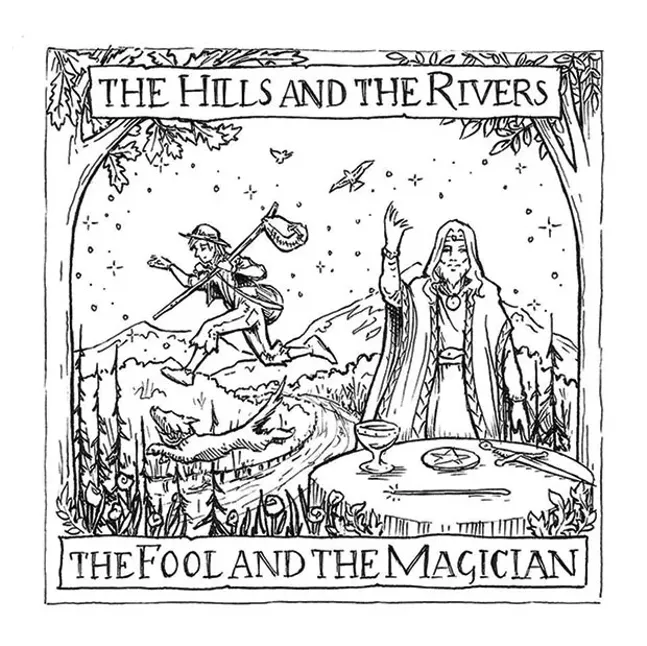 The Hills and the Rivers
The Fool & the Magician
Self-released
thehillsandtherivers.com
On its latest record The Fool and the Magician, Appalachian folk collective The Hills and the Rivers have crafted a ten-song endeavor with roots and album imagery based on tarot symbolism. And just as pulling cards in a deck can provide you guidance on your life choices or relationships, the record details a personal journey into the unknown, armed with a little intuition and the power of choice.
With enchanting harmonies and vocal work (just listen to the magic of "Mmbop"), upright bass, violin, djembe, washboard, tambourine, octave mandolin, mandolin and banjo, the group builds dynamic sonic voyages like "The Leap" and gently meandering tunes like "Middle Garden." The energy kicks up on "Gotta Get My Thrill," a raucous song that sounds like the chaotic, uncertain and messy search for bliss and truth.