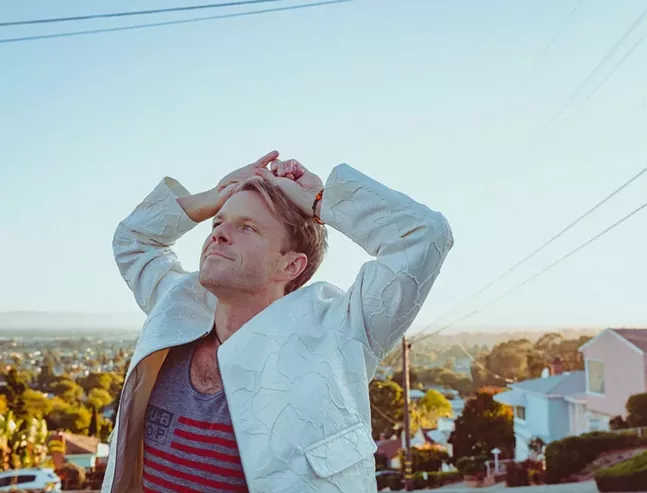 Six months ahead of The Head and the Heart's third studio album,
Signs of Light
, was released, the band announced that Josiah Johnson, singer, frontman and co-founder of the indie-folk group, would be taking a hiatus. Johnson was struggling with addiction and needed time to focus on his recovery and mental health.
"That felt good to everyone," says Johnson, "and the plan was that space was held for me to return when I felt solid."
This decision came at a critical moment in the band's career:
Signs of Light
was its first major-label record, recently making the move from Sub Pop Records to its parent company, Warner Music Group. The rest of The Head and the Heart members were left to put out an album without their lead singer and find a replacement for the accompanying tour.
That was 2016, and two years later, when the band reconvened to start writing its next album, 2019's pop-driven,
Living Mirage
, Johnson and the other members realized they were no longer going in the same musical direction. Johnson and The Head and the Heart amicably split.
Since then, Johnson launched a solo career, singing songs that come from a healing place around mental health and addiction.
"In the last three years, I've been writing and honing songs that feel spiritual, like gospel folk music with a sweet rhythm section," he says.
On tour ahead of his unreleased debut solo album,
City Paper
chatted with Johnson before his September 15 show at Mr. Smalls about addiction, National Recovery Month, and his solo venture.

When was the moment, or breaking point, that you realized you needed to leave The Head and the Heart? How did the rest of the band react?
Well, there was the original break, which came from everyone realizing I was going to need a lot more than a month in rehab to learn how to stay sober, four years ago, when the band decided to do the
Signs of Light
album cycle without me.
The more final decision happened at the start of 2018 when the band was writing for
Living Mirage
. When I joined up with them to write, it was pretty quickly clear that we were trying to make very different records musically, and also had different stories we were ready and wanting to tell. It felt simultaneously disappointing and exactly right, like we needed to honor that we were going in different directions and not force something back together, even though we had held out such hope for a reunion.
September is National Recovery Month. Many people have shared their stories about their road to sobriety. What did your path look like? What does this month mean to you?
I don't have a relationship to National Recovery Month, personally, although I'm glad it spotlights recovery and sobriety for a lot of folks. For me, it is a day-in and day-out part of my life, and a story that I try to tell and honor throughout the year. That said, it's helpful to take dedicated time to honor those stories, so I'm glad the month is there for that.
The last few years have been a major time of growth and turmoil in your life. What do you feel is the most important lesson you took away from that time?
Learning how to take responsibility for my life and actions and growth and kindness, regardless of how hard my feelings are. The perspective that everyone hurts, that doesn't mean we give up or check out or act mean. Learning emotional courage.
When did you start creating again? What is your relationship with listening to and creating music now?
I've been writing songs throughout this process the last four years, in my bedroom. It's been a little over a year that I've been working on creating/building something to share more publicly. I focus a lot less on comparing myself to other people than I used to. Which means I'm seeing how much magic there is everywhere both similar and different to what I bring. My self-confidence in what I do comes from much more groundedness and following joy, instead of my old way of needing to be "better" than the next person, which is such a false game to play.
How does it feel to be performing again? Does it feel different doing it as a solo act?
It feels better and better as the project is coming into focus. This is the first full-band tour I've done for these songs and I am loving it. We feel so good together.
For those who are unfamiliar, how would you describe your new sonic direction?
It's still folk-rock music, but with more of a soul/gospel feel than what I've done in the past. Gets my body movin' and shakin', and all harmonies are still a soul explosion for me.
What can people expect when you perform?
We are playing music that gets your body moving. We are singing healing songs, that give us hope for learning to be a loving human in this difficult world. We are singing together and it feels so good.