Outside Braddock, Mayor John Fetterman is a Rust Belt hero. Since his one-vote mayoral victory four years ago, the 39-year-old mayor with a shaved head and goatee boasts of bringing about safer streets, expanded youth-employment projects and financial support for urban gardening projects. He's received a deluge of media attention, too: In recent months he has appeared on The Today Show, Fox News, The New York Times, the Colbert Report, CNN and CNBC. Such exposure has helped make Fetterman a poster child for efforts to reclaim post-industrial communities fallen on hard times.
Inside Braddock, however, the acclaim isn't quite so unanimous. Fetterman is up for reelection on May 19, and he's facing a rival tied to Braddock's borough council president, Jesse Brown. What's more, there are some among the town's 2,700 residents who still don't trust him -- or some of the press coverage they've received.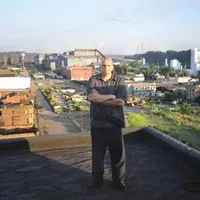 Some residents, for example, still buzz about a quote that Kyra Straussman, who heads a nonprofit commercial real-estate brokerage, gave to the Pittsburgh Post-Gazette in May 2007: "A place this raw, you kind of want to experiment with it. ... Braddock is hanging so far off the edge, it's like the Wild West."
"If you call Braddock [an experiment]," 53-year-old resident Lilly Glass responds, "what's that mean for what's already here?"
At 6' 8", Fetterman cuts an impressive figure. He moved to Braddock in 2004, with a Harvard education and roots in York, Pa. Being mayor is a part-time position whose limited powers are focused on law enforcement, but Fetterman touts a 35 percent drop in arrests during his term. He's also continued his previous career in youth-employment and outreach.
His rival, Jayme J. Cox, was born and raised in Braddock, and other than a six-year stint in the Navy, boasts that he has "worked his entire life in and around the borough." An active VFW member, Cox bills himself as a "business-oriented" candidate who "puts the interests of the community first." He is currently a national-accounts operations manager with AFA Protective Systems, and is married with two grown children.
Cox argues that Fetterman may offer publicity for this economically depressed community, but the incumbent still lacks "practicalities."
"You can do what you want to beautify the place -- and I think [Fetterman] has done a great job in that regard," Cox says. "But it's the simple things we lack." Cox notes that in February, Fetterman told the Colbert Report that Braddock could use a Subway or some other fast-food location. Cox takes him one step further: "Why not a gas station? If you do that, you gonna have people driving into Braddock to get gas. Maybe they get curious. Maybe they invest."
Cox's candidacy has focused some lingering doubts about Fetterman.
"We've seen [Fetterman's] kind several times before," says Lemeul Howell, while passing out flyers for Cox outside the Family Dollar on Braddock Avenue. Howell says Fetterman is "com[ing] in here, hoard[ing] up all these properties, ... and suck[ing] up all the prime [real estate]." Fetterman has purchased two buildings on Library Street, and his nonprofit organization, Braddock Redux, owns several more -- including the Ohringer and Silverman buildings along Braddock Avenue
And now, says Howell, Fetterman "goes to Washington [D.C.] and says, 'I need stimulus money for the town!' But meanwhile, ain't nuthin' for the town. It's [Fetterman] trying to develop his properties."
"Which properties is he referring to?" Fetterman asks when told of Howell's suspicions. "Is it the abandoned church we're repurposing as a center for Braddock's seniors and youth? Or the duplex we saved to create housing for homeless youth exiting the foster-care system?"
Indeed, many residents credit Fetterman for such efforts, and for raising the community's profile with news stories about, say, bringing beekeeping to the borough.
"I hear Jayme Cox is a nice guy," says Ron Brannigan, a 57-year-old postal worker. "But if he does beat Fetterman, I mean what is the end result? You have Fetterman trying -- he's on TV as the mayor of Braddock. People used to say to me, 'Oh, you work in Braddock?' -- like I'm crazy. Now there's some positivity, some good things going on, and people say they've heard about them. It gives you a sense of hope when [Fetterman says,] 'Maybe I'm gonna put in a Subway.' He might land some loot somewhere.
"Without him in the scenario," Brannigan asks, "what are we gonna have?"
At the moment, the community still has plenty of divisions. If an informal survey of a dozen Braddock residents is any indication, residents of both races expect their neighbors to vote along racial lines. If that proves true on May 19, Fetterman could be in trouble: Cox is black, and so is two-thirds of Braddock's population.
In 2005, Fetterman was facing two black candidates, and won by only one vote. "If there were not two candidates, John would have lost by 100 or more votes," says filmmaker Tony Buba, whose documentaries about Braddock have been widely celebrated.
Fetterman's relationship with the Braddock borough council, especially its president Jesse Brown, has also been strained. Recently, Brown has faulted Fetterman for a lawsuit filed by a disgruntled former Braddock police officer. And at an April 14 borough council meeting, Fetterman accused Brown of recruiting Cox into the primary. (Brown and Cox are "longtime friends," Brown acknowledges. "That's all I have to say.")
The Post-Gazette reported that at a council meeting in March, Brown told a borough code-enforcement officer to cite Fetterman for allegedly violating the occupancy permit at a property owned by his non-profit. At the meeting, the P-G reported, Brown said that while he would ask "to move the hearing, initially scheduled for after the mayoral primary ..., to an earlier date because he felt it was something residents needed to know about." Brown had previously told the paper Fetterman was "aloof" and often didn't attend meetings.
"Not true then, not true now," says Fetterman, who has been making some allegations of his own.
At the April 14 meeting, for example, Fetterman noted that in 2004, Cox had a Protection From Abuse order filed against him by his wife. Fetterman repeatedly demanded to know why councilors would "support a known spousal abuser." Eventually, Braddock police chief Frank DeBartolo threatened to remove Fetterman from the proceeding if he didn't let council get on with its agenda.
"I know that when running for any political office that some things about your past will come out," Cox says. He adds that fight was ultimately "a personal matter."
But that's not the only aspect of Cox's home life that's in dispute. Cox owns property in Hempfield, and Fetterman says that's his main residence -- not the residence Cox claims to live in on Second Street, in Braddock. Cox, he says, "cannot list a single civic contribution, and his only verifiable address is in Greensburg."
Cox denies that, too. "I believe it is how you respond to allegations and accusations that show the real character of a person," he says.