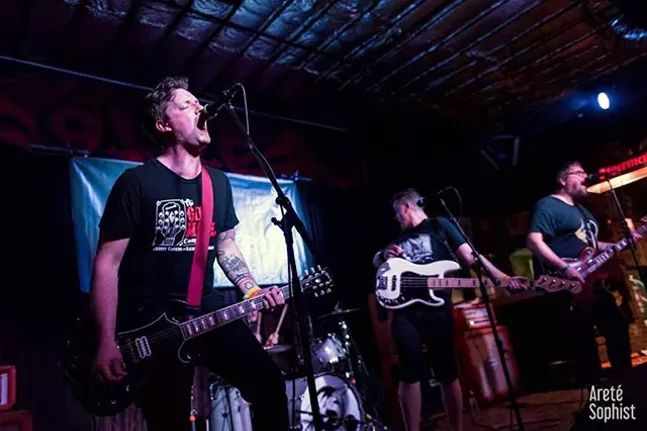 The 412 is CP's new music section where you can get local band/musician updates and fun, random tidbits of information all in one.
Nightmarathons' debut full-length album, Missing Parts, may be fresh to the music circuit, but it stirs feelings of punk nostalgia. Tracks like "Closer," about the cycle of damaging addictions, resembles the punk of the late '90s and early '00s – rife with guitar, fast rhythms, and a focus on the melody.

For the four band members, however, the throwback sound was merely a natural reflection of their experience in the punk scene.
"I'm just old," says Corey. "I've always been in bands like this. So, I'm not being nostalgic in the least. I only know how to write songs that sound like this."
Together, Corey, Stowe, Chris, and Tim (the members prefer to use first names) have been in more than 10 bands. And as Stowe pointed out, "everybody in this band owns a home." Nightmarathons has only gotten better with age.
"This is easily the best sounding record I've ever been a part of," says Corey.
"We managed to capture this sound that I've kind of always had in my mind when writing songs," adds Stowe.
Released on March 29 via A-F Records, Nightmarathons will hold an album release show for Missing Parts at Howlers on Fri., April 5 before embarking on a 16-city tour. To prepare, Stowe is hoarding audiobooks and podcasts, Chris is packing his toothbrush and instrument gear, and Corey is drinking beer, watching baseball, and listening to the new Bob Mould record.
4 questions about music:

Best live show you've ever seen?

Corey: Probably Avail/Propagandhi at Club Laga back in 2000 I believe. That was a fun one.
Chris: Possibly Tom Petty. I'm actually not even a huge Tom Petty fan, but he really gave it his all, seemed to really be enjoying himself, making me enjoy the entire show more.
Stowe: The Appleseed Cast / April 20th 2000-something / Cleveland @ the Grog Shop. They played Low Level Owl: Vol. 1 and 2 in their entirety, and it was pretty life-changing. Personally.
Favorite punk rock song of all time?

Corey: Grand Funk Railroad "Into The Sun"
Chris: Punk's such a super broad category. Favorites come and go. "Facades" by Limp Wrist?
Stowe: "Bonzo Goes to Bitburg" by the Ramone
If you could only listen to music with headphones or via speakers for the rest of your life, which would you choose?

Corey: Headphones, because no one can tell you to turn them down.
Chris: Speakers for sure.
Stowe: Headphones
At which music venue do you always find yourself?

Corey: This town could really use a few more music venues.
Chris: Playing: Howlers, lately that's been the spot. Going: Rock Room or Babyland.
Stowe: Howlers for sure. I also like Gooski's and Rock Room a bunch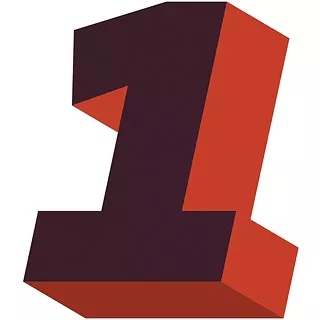 1 Question about TV
What are you currently watching on Netflix?
Chris - Usually whichever newest murder documentary as soon as it's released or The Toys That Made Us.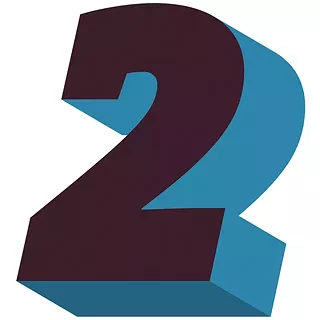 2 Questions about food
Go to band practice snack?
Corey: Hamm's
Chris: Hopefully liquid-snacks qualify? During practice, I'd say I'm addicted to energy drinks and the others might enjoy a home/work brew from Stowe.
Stowe: That Hamm's Corey brings to practice
The best place to eat outside of Pittsburgh?

Corey: Laska's Pizza in Punxsutawney. Thin crust. Sweet sauce. Secret pepperoni.
Stowe: Like, outside of Pittsburgh, like, the South Hills? Or, like, planet Earth? If it's planet Earth, the best place to eat is The Tap in El Paso, Texas.
Want to be featured in a 412? Have exciting music news? Email music writer Jordan Snowden at jsnowden@pghcitypaper.com.