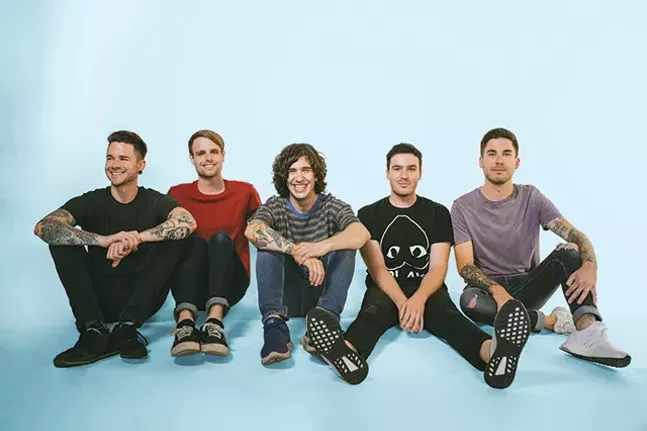 Move over New Year's Eve: Thanksgiving Eve, or Blackout Wednesday, has established itself as the biggest bar night of the year.
While NYE is the biggest party night — concerts, at-home shindigs, etc. — Thanksgiving Eve brings people out to bars in droves. That's due to a couple of factors: no huge cover fees, a definite mid-week day off, the desire to not have people at your house (Thanksgiving is the next day after all), and too much family time. Plus, the big meal on Thursday is a surefire hangover cure.
But, while it's fun to catch up with hometown friends, going to the bar down the street from your house most likely means running into old high school classmates. So, instead of hitting up the same old bar, here's a list of cool events going down on Thanksgiving Eve. Hopefully, there will be no awkward run-ins.
Get Basted. 9 p.m. – 2 a.m. Belvederes. 4016 Butler St., Lawrenceville. $5. belvederesultradive.com

Let DJ ADMC fill your night with hip hop, R&B, house, and trap. A genre-specific DJ extraordinaire, some may recognize the resident Belvederes DJ as the man spinning the tracks during theme events like Drake Night or Sadderday Emo Dance Night.
Salsa Giving. 9 p.m. – 1 a.m. Penn Society. 960 Penn Ave., Downtown. $10. pennsociety.com

Salsa412 wants to celebrate its six-year anniversary with you. In the upstairs VIP section of Ten Penny, settle in for an evening of food, drinks, and free salsa lessons. Actually, don't settle in, because after everyone's tummies are filled and bodies are warmed up, the real party begins. With a 1920s speakeasy vibe and old-school salsa music, you'll feel transported back to another time.
Joe Kay. 9 p.m. – 2 a.m. Spirit. 242 51st St., Lawrenceville. $15-20. spiritpgh.com

Feed your soul before you feed your body with Soulection Radio's Joe Kay. Make Sure You Have Fun is bringing the Beats 1 DJ to Pittsburgh for the first time, along with local musicians Sierra Sellers, Arie Cole, Benji., and DJ Bamboo. All of this will take place beneath Ian Brill's Vault Installation, making way for a totally groovy Blackout Wednesday.
Thanksgiving Eve with Totally '80s. 9 p.m. – 12:30 a.m. Crafthouse Stage & Grill. 5024 Curry Road, Whitehall. crafthousepgh.com

Break out the leg warmers and fingerless gloves. It's Blackout Wednesday, '80s style. Shake those tailfeathers at Crafthouse before cutting into the turkey on Thursday. Bonus: Free valet parking for the designated driver. Well, all drivers, but please don't drink and drive.
Saved By The '90s. 8 – 11 p.m. Jergels. 103 Slade Lane, Warrendale. $16. jergels.com

If you're not an '80s fan, then party like it's 1999 at Jergels. The traveling '90s party hits Warrendale on Thanksgiving Eve and promises to bring plenty of nostalgia for frosted tips and boy bands.
Thanksgiving Eve Party. 11 – 2 a.m. Double L. 307 Grant Ave., Millvale. facebook.com/DoubleLBar

Channel your inner wild turkey at Double L. Along with music from DJ Joe, the local family owned bar will have free food, Wild Turkey specials (shots and cocktails), cheesecake, pudding shots, and tons of crazy fun.
Real Friends w/ Boston Manor. 7 p.m. The Rex Theater. 1602 E. Carson St., South Side. $22-25. rextheater.net

Not feeling the bar life? Pop-punk band Real Friends plays at The Rex Theater following the July release of the band's third full-length album, Composure. Real Friends is an all-ages show, so no need to get a sitter.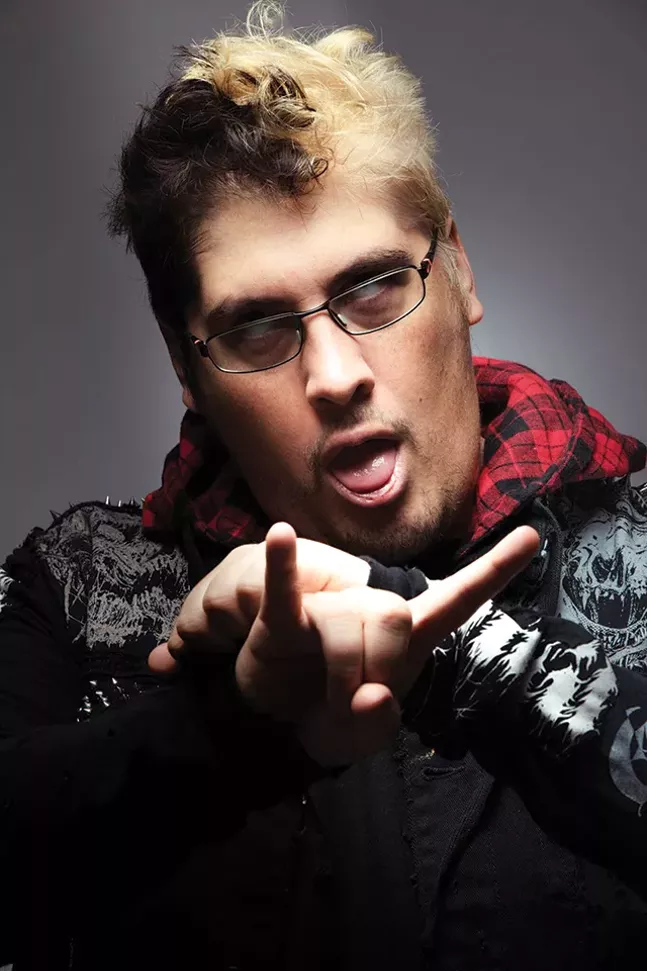 Snails. 7 p.m. – 12 a.m. Stage AE. 400 North Shore Drive, North Side. $30. promowestlive.com

Let your dirty rave side out before seeing the fam on Thanksgiving. Joined by EDM artists Cookie Monsta, Svdden Death, and Hekler, get ready for a night of bass-bumping and head-banging with The Shell 2.0, Snails' new holographic bass music experience.
Snails Trail Afterparty. 10 p.m. – 2 a.m. Cruze Bar. 1600 Smallman St., Strip District. $10. cruzebar.com

The party doesn't stop when Snails does. Bass Technology brings Mashup DJ duo, FOMOBoiz, high energy DJ trio, Donut Squad, and heavy-dubstep-loving DJ, Haymes Tarmino to the Strip District to keep the electronic beats going late into the night.
Twas The Night Before Turkey. 9 p.m. – 2 a.m. The Stage at Karma. 1713 E. Carson St., South Side. facebook.com/DJAfterthought

Are you an EDM fan but don't like the mosh pit-forming, rager stylings of Snails? DJ Afterthought, who specializes in Top 40/popish EDM, plays The Stage at Karma so you can get your electronic fix without the worry of getting headbutted in the face.
Punk & Ska Night Pre-Thanksgiving Rager. 10 p.m. – 2 a.m. The Smiling Moose. 1306 E. Carson St., South Side. Free. smiling-moose.com

If club music isn't your scene, head over to The Smiling Moose for a night of the finest punk and ska. DJ Adam will spin tracks from Rancid, The Misfits, Operation Ivy, Bouncing Souls, The Menzingers, The Gaslight Anthem, and Sex Pistols, just to name a few.
Thanksgiving Eve w/ THW. 8 p.m. – 2 a.m. Tequila Cowboy. 380 North Shore Drive, North Side. tequilacowboy.com

Country fans, this one is for you. Get a mix of live music and the bar scene with local band THW. If you're feeling adventurous (or tipsy), you can try out the mechanical bull.
Pierce Dipner & Shades of Blue. 8 – 11 p.m. Howlers. 4506 Liberty Ave., Bloomfield. $5. howlerspittsburgh.com

Blues lovers, you have not been forgotten! With blues/rock guitarist and singer Pierce Dipner,
along with his Shades of Blue band and acoustic rock and blues artist Gary Prisby, be prepared for a night of rockin' blues, drink specials, and a few surprises.