Ah, autumn -- the archetypal season of tragedy, or so Northrop Frye would have us believe. Sure, that literary critic is even more of a relic than some of the bands rolling through town this fall, but it still seems a dark omen. Will you see shows that make you want to gouge out your eyes, like Oedipus? Will bands gain your ear, like Iago, only to betray you with a song in a car commercial? Will you snooze and miss others that will make you curse your hamartia? Even the Weird Sisters can't fully plot this concert season's pitfalls. But armed with the following knowledge, you stand a better chance of surviving until winter, the wise-ass season of irony and satire.
Celebrate the first day of autumn, Sept. 22, at Diesel with the industrial rhythms of My Life With the Thrill Kill Cult; the next night, Sept. 23, catch the French Kicks' kicky Brit pop at the Rex Theatre, or Wreckless Eric & Amy Rigby singing their wry hearts out at Thunderbird Café. Slick Canadian popsters The Coast return on Sept. 24, at Club Café, where The Sadies will also be stopping the next night.
And how better to spend a Friday night than "spannding time" with actor/director/artist Vincent Gallo at Garfield Artworks, performing with RRIICCEE, on Sept. 26. The show is organized by CP contributor Manny Theiner, who's also bringing in back-in-the-day pop-punks The Ataris (Sept. 30) and power-chord deviants The Queers (Oct. 1), both at the lovable Lawrenceville dive Belvedere's. Long-running Pittsburgh pop-punkers Punchline celebrate the release of their latest CD with a show at Diesel on Sept. 27.
In October, catch metal survivors Testament at the Rex on Oct. 3 -- or the remake of a classic band that didn't survive (The Australian Pink Floyd Show, Oct. 7 at the Benedum Center). Or the band of bubblegum brothers no one thought would survive -- The Jonas Br ... I mean Hanson, Oct. 13 at the Carnegie Library of Homestead Music Hall.
Alt-country forebears Old 97's play Diesel on Oct. 9, back after headlining WYEP's summer festival; other October shows where the music matters include Okkervil River at Mr. Small's, also on Oct. 9, and Matador Records neo-folkie Jennifer O'Connor, at Bloomfield's humble Howlers on Oct. 14. Those who couldn't get enough of Alejandro Escovedo's stunning Three Rivers Arts Fest performance can catch him for two intimate shows at Club Café, on Oct. 20; Dean & Britta of Luna play two nights at the Byham Theatre (Oct. 24-25), a unique music-meets-film collaboration that's part of Pittsburgh's Festival of Firsts.
If you're feeling nostalgic for the music of two or three years ago -- instead of that many decades past -- catch last week's buzzlings Clap Your Hands Say Yeah on Oct. 21 at Brillobox. Other notable shows this month include Pattern Is Movement at Carnegie Mellon (Oct. 16); Wovenhand at Club Café (Oct. 18); pop-punks NOFX at Club Zoo (Oct. 21); and a hip-hop blowout at Small's featuring Atmosphere, Blueprint and DJ Rare Groove (Oct. 20). Finally, the dancing, crooning, puppy-dog-eyed phenomenon Jonathan Richman, on Oct. 22 at Small's, is probably the month's best date-night. As the man says, "Surrender to Jonathan."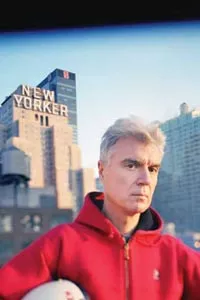 November kicks off with two for feelin' good all the time: Get a little closer to fine with Amy Ray at Small's, or catch a buzz at Carnegie Music Hall with Bob Weir & Ratdog, both Nov. 1. In fact, several of the month's top draws stop at the Carnegie: Neo-Southern men Drive-By Truckers visit with indie-friendly barroom rockers The Hold Steady on Nov. 12, while ex-Talking Heads renaissance man David Byrne's performance on Nov. 7, highlighting his collaborations with Brian Eno over the decades, is arguably the concert of the fall. And on Nov. 22, Mavis Staples brings her unbelievable gospel and R&B pipes to the Carnegie Lecture Hall.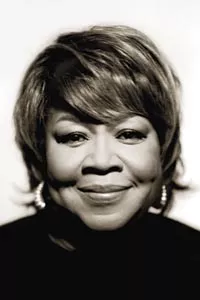 Other notable November shows include the return of faves Ted Leo and the Pharmacists at Diesel (Nov. 5), old-school ska from The Toasters (Nov. 21) and old-school guitar heroics from The Derek Trucks Band (Nov. 22), both at Small's. And there's everything from lighthearted (The Cheetah Girls at Petersen Events Center, Nov. 26) to serious (Murder by Death at Club Café, Nov. 18), and eyeliner (The Crüxshadows at Pegasus, Nov. 15) to guyliner (Hawthorne Heights at the Rex, Nov. 22).
As we head into December, there isn't a whole lot on the books yet. If you're entertaining visiting relatives, stay classy by catching Spyro Gyra on Dec. 13 at the Manchester Craftsmen's Guild. And just in time for the holidays, there's also the traditional jingle-bell-rock fare: Mannheim Steamroller at the Benedum (Dec. 16-17) and the Trans-Siberian Orchestra at Mellon Arena (Dec. 17).
See, you've made it to irony and satire -- I told you!