JUNE
JUNE 10:  In an unprecedented collaboration, the venerable Pittsburgh Biennial art exhibit opens with shows at Pittsburgh Center for the Arts and Pittsburgh Filmmakers; additional Biennial shows debuted later in the year at the Carnegie Museum of Art, The Andy Warhol Museum and Carnegie Mellon's Miller Gallery, each organized by a curator from the respective venue.
JUNE 20: A weeklong trial begins for Richard Poplawski, accused of killing Pittsburgh police officers Paul J. Sciullo II, Stephen J. Mayhle and Eric G. Kelly, at Poplawski's Stanton Heights home in April 2009. A jury will find Poplawski guilty of first-degree homicide and a slew of other charges, and he will later be sentenced to death. 
JUNE 28: Highmark acquires the struggling West Penn Allegheny Health System for $500 million.
JUNE 30: Gov. Tom Corbett signs the state budget into law, marking the first on-time spending plan in nine years. But not everyone is smiling: The budget contains deep spending cuts to education and the Department of Welfare, and contains no fees or taxes on lucrative Marcellus Shale gas drilling. Meanwhile, artists and arts groups breathe a sigh of relief as the budget essentially preserves funding for the arts at 2010 levels. Republican legislators had earlier proposed a budget eliminating 75 percent of funding for the Pennsylvania Council on the Arts. The PCA's $9 million allocation represents about .03 percent of the state budget.
JULY
JULY 1: UPMC nixes plans to build a vaccine center at the former LTV steel mill in Hazelwood, which would have produced non-commercial vaccines for bio-terror attacks and naturally occurring flu epidemics. 
JULY 1: Essential Public Radio begins operation on 90.5 FM, formerly WDUQ, with a focus on local news and offerings from NPR, while moving most of the jazz programming to an online and on-air HD channel.
JULY 8: Eric Shiner is named the new director of the Andy Warhol Museum. He replaces former director Tom Sokolowski, who left the post in December 2010.
JULY 12: Pittsburgh's unclassifiable art-rock/performance-art stalwarts Squonk Opera somehow wind up on national TV, gracing the same stage as motorcycle stunt-drivers and dancing gnomes on NBC's America's Got Talent. The Squonkers didn't make it past the first televised round -- but did get to trade barbs with hostile judges Piers Morgan and Sharon Osbourne.
JULY 23: Steelers quarterback Ben Roethlisberger marries New Castle native Ashley Harlan in what some -- certainly not us -- dubbed Pittsburgh's own royal wedding.
JULY 25: Surprising nearly everyone, the Pittsburgh Pirates are in first place in the National League Central division. Surprising no one, the team would then go into an expected freefall, losing 40 of their last 56 games.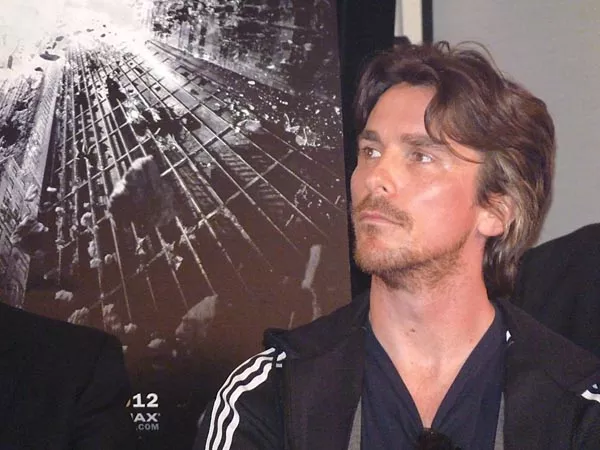 JULY 29: Filming kicks off for the Batman film The Dark Knight Rises, across Pittsburgh. As a result, Heinz Field played host to a fake game between the Gotham Rogues and Rapid City Monuments, with Steelers players Ben Roethlisberger and Hines Ward, and Pittsburgh Mayor Luke Ravenstahl, all making cameos as extras. Visitors to Downtown were also treated to Christian Bale sightings, the Tumbler -- a camouflaged vehicle -- and paper snow on the streets.