Looking back, it's tough to put a label on 2011 because the stories that made up the past 365 days vary so widely. Some stories, like the Jordan Miles abuse case, were year-long holdovers in the headlines, and some -- the Penn State sex-abuse scandal -- rocked them. There was a nasty election, a new governor taking power and, of course, some juicy sports stories -- on and off the field -- to grab our attention. Here are some of 2011's highlights.
JANUARY
JAN. 1: The University of Pittsburgh fires newly hired head football coach Michael Haywood after he is jailed on domestic-abuse charges in South Bend, Ind. He will be replaced by Todd Graham of Tulsa University, who will leave the 6-6 Panthers abruptly almost a year later for a job at Arizona State University, announcing the move to players via text message.
JAN. 1: Pittsburgh Penguins star Sidney Crosby suffers the first of two concussions in four days. The injury will sideline him for the rest of the hockey season and part of the next.
JAN. 10-20: A hoax press release on Fraternal Order of Police letterhead is sent to local media, claiming the union withdrew support from three police officers accused of severely beating then-high school student Jordan Miles in Homewood a year prior. City police then launch an investigation into who sent the release, and trace its origin to the Crazy Mocha coffeeshop and Dreaming Ant video store in Bloomfield. Officers raid the store, seizing a hard drive and wireless router. No charges are ever filed.
JAN. 11: State Sens. Jeffrey Piccola (R-Dauphin) and Anthony Hardy Williams (D-Philadelphia) unveil a controversial bill that would allow students in the state's lowest-performing schools to attend a school of their choice, private or public. The voucher program has been a yearlong priority of the Republican-led General Assembly. The Senate passed an amended version of the bill in October and, as of press time, it was pending before the House. 
JAN. 19: Allegheny County Controller Mark Patrick Flaherty announces his candidacy for the county-executive post that will be vacated by Dan Onorato, who lost to Tom Corbett in the gubernatorial election. Nearly two weeks later, then-County Council President Rich Fitzgerald will announce his own campaign for the post, starting a pre-primary Democratic showdown between the two. 
JAN. 21: The August Wilson Center Dance Ensemble makes its official debut with a bang, as artistic director Greer Reed-Jones leads the eight-member troupe in world-premiere works by noted African-American choreographers, including Darrell Grand Moultrie and Pittsburgh native Kyle Abraham. 
FEBRUARY
FEB. 6: The Green Bay Packers prevail over the Pittsburgh Steelers to win the Super Bowl, 31-25.
FEB. 10: A trial begins for state Sen. Jane Orie (R-McCandless) and her sister Janine, accused of illegally using Orie's state office to do campaign work. After three weeks of testimony and jury deliberations, Judge Jeffrey Manning will rule a mistrial based on the claim that the defense submitted documents that were forged. The judge notes that "Ray Charles could see that signature was doctored." The public corruption retrial is pending, as are new charges against Orie, for perjury and tampering with evidence.
FEB. 15: An arbitrator orders the city to reinstate paramedic crew chief Josie Dimon, who was fired in 2010 for not helping a Hazelwood man who died in his home during the Feb. 5, 2010, snowstorm. Paramedics said they could not get their ambulance to Curtis Mitchell's home in the snow, and Dimon could be heard on the radio saying, "This ain't no cab service." The city appealed the reinstatement.
FEB. 22: While it's no secret county-exec contender Rich Fitzgerald vehemently opposes reassessing property values in Allegheny County, he tells City Paper he'd "go to jail" before sending out the bills to residents.
MARCH
MARCH 10: Icelandic performance artist Ragnar Kjartansson, known for "long-form" works like singing for months in abandoned churches, opens a one-man exhibit at the Carnegie Museum of Art. Highlights include "Song," in which three young women (his nieces) occupy the Hall of Sculpture, singing the same fragment of song for three weeks straight. Later in March, Kjartansson and friends offered an evening of what he called "Ingmar Bergman-style vaudeville."
MARCH 27: Faced with budget woes, the Port Authority of Allegheny County cuts 29 routes, lays off nearly 200 employees and shuts down an operating division. The Authority was facing an even deeper cut and layoffs because of a $47.1 million shortfall. But outgoing Gov. Ed Rendell provided the transit agency with $45 million from a discretionary fund, which PAT stretched over the course of the year to reduce cuts. 
MARCH 29: Wiz Khalifa releases Rolling Papers, which debuts at No. 2 on the Billboard 200, behind Britney Spears' Femme Fatale. 
APRIL
APRIL 20: A group of about 100 protesters march to the Southpointe office of Range Resources, asking for support of a Marcellus Shale natural-gas extraction tax, before police turn them away. 
APRIL 30: As the National Rifle Association's annual conference settles in at the David L. Lawrence Convention Center, more than 200 protest illegal guns on the streets. The rally, organized by the Pittsburgh Interfaith Impact Network, marches from Freedom Corner in the Hill District to the conference Downtown, where it is met with heckles and jeers from gun-toting conference attendees, some of whom give the protesters the middle finger. 
MAY
MAY 5: The University of Pittsburgh Medical Center halts contract negotiations with Highmark, Inc., after being convinced the insurer is planning to invest in the West Penn Allegheny Health System, a UPMC competitor. The move sets off a heated feud between the organizations, which leaves patient care in the balance. If the health system and insurer don't renew the contract that expires on June 30, 2012, Highmark customers would lose access to UPMC hospitals and be forced to pay to consult UPMC physicians. Legislation is currently pending to give state officials more power in the stalemate. 
MAY 4-6: Citing insufficient evidence to sustain a conviction, the U.S. Department of Justice announces that it will not file federal criminal charges against the three Pittsburgh police officers accused of brutally beating Homewood teen Jordan Miles during a Jan. 12, 2010, arrest. The next day, Pittsburgh police Chief Nate Harper re-instates officers Michael Saldutte, Richard Ewing and David Sisak, who had been on paid administrative leave since shortly after the incident. The announcements spark protests led by police-accountability activists demanding "Justice for Jordan Miles."
MAY 5: As candidates for city council file their campaign-finance reports, the Pittsburgh Post-Gazette reveals that incumbents Bruce Kraus, Darlene Harris and Patrick Dowd violated the campaign-finance laws they helped write and pass, accepting contributions beyond limits set by a law passed in 2009. While some caveats to the law partially vindicate the accused councilors, their opponents campaign against the alleged hypocrisy. 
MAY 7: A pop-up bookstore known as Fleeting Pages emerges in the vacant space that was once Borders in East Liberty. The store stocks works from local and independent authors and remains for about a month. 
MAY 11: Trailing in the polls, Mark Patrick Flaherty's campaign for county executive throws a Hail Mary by releasing an email sent from his opponent Rich Fitzgerald to natural-gas industry executives begging for the industry's support. "I need money and I need it fast," wrote Fitzgerald. "[P]ut your money where your mouth is and help fund this campaign." 
MAY 11: The outdoor venue at Stage AE hosts its first concert, Social Distortion. 
MAY 17: The primary election results are in! Some highlights: Fitzgerald beats Flaherty for the Democratic nod for county executive; all three incumbent city councilors -- Kraus, Harris and Dowd -- defeat challengers backed by Mayor Luke Ravenstahl; City Councilor Doug Shields loses his bid for district judge to attorney Hugh McGough; Corey O'Connor, son of the late mayor, wins his bid to replace Shields on council.
MAY 18: In an exclusive interview, Jordan Miles opens up to CP about the feds' decision not to charge the three officers accused of beating him in January 2010 and his discomfort in the spotlight. 
MAY 20: Superintendent Linda Lane outlines the serious budget dilemma facing the Pittsburgh Public Schools during a community meeting on the South Side, projecting a $68 million deficit for the district's next fiscal year.
MAY 24: His team may have lost the Super Bowl, but Hines Ward will not be denied the Mirror Ball Trophy, as he and partner Kym Johnson win season 12 of Dancing With the Stars
JUNE
JUNE 10:  In an unprecedented collaboration, the venerable Pittsburgh Biennial art exhibit opens with shows at Pittsburgh Center for the Arts and Pittsburgh Filmmakers; additional Biennial shows debuted later in the year at the Carnegie Museum of Art, The Andy Warhol Museum and Carnegie Mellon's Miller Gallery, each organized by a curator from the respective venue.
JUNE 20: A weeklong trial begins for Richard Poplawski, accused of killing Pittsburgh police officers Paul J. Sciullo II, Stephen J. Mayhle and Eric G. Kelly, at Poplawski's Stanton Heights home in April 2009. A jury will find Poplawski guilty of first-degree homicide and a slew of other charges, and he will later be sentenced to death. 
JUNE 28: Highmark acquires the struggling West Penn Allegheny Health System for $500 million.
JUNE 30: Gov. Tom Corbett signs the state budget into law, marking the first on-time spending plan in nine years. But not everyone is smiling: The budget contains deep spending cuts to education and the Department of Welfare, and contains no fees or taxes on lucrative Marcellus Shale gas drilling. Meanwhile, artists and arts groups breathe a sigh of relief as the budget essentially preserves funding for the arts at 2010 levels. Republican legislators had earlier proposed a budget eliminating 75 percent of funding for the Pennsylvania Council on the Arts. The PCA's $9 million allocation represents about .03 percent of the state budget.
JULY
JULY 1: UPMC nixes plans to build a vaccine center at the former LTV steel mill in Hazelwood, which would have produced non-commercial vaccines for bio-terror attacks and naturally occurring flu epidemics. 
JULY 1: Essential Public Radio begins operation on 90.5 FM, formerly WDUQ, with a focus on local news and offerings from NPR, while moving most of the jazz programming to an online and on-air HD channel.
JULY 8: Eric Shiner is named the new director of the Andy Warhol Museum. He replaces former director Tom Sokolowski, who left the post in December 2010.
JULY 12: Pittsburgh's unclassifiable art-rock/performance-art stalwarts Squonk Opera somehow wind up on national TV, gracing the same stage as motorcycle stunt-drivers and dancing gnomes on NBC's America's Got Talent. The Squonkers didn't make it past the first televised round -- but did get to trade barbs with hostile judges Piers Morgan and Sharon Osbourne.
JULY 23: Steelers quarterback Ben Roethlisberger marries New Castle native Ashley Harlan in what some -- certainly not us -- dubbed Pittsburgh's own royal wedding.
JULY 25: Surprising nearly everyone, the Pittsburgh Pirates are in first place in the National League Central division. Surprising no one, the team would then go into an expected freefall, losing 40 of their last 56 games.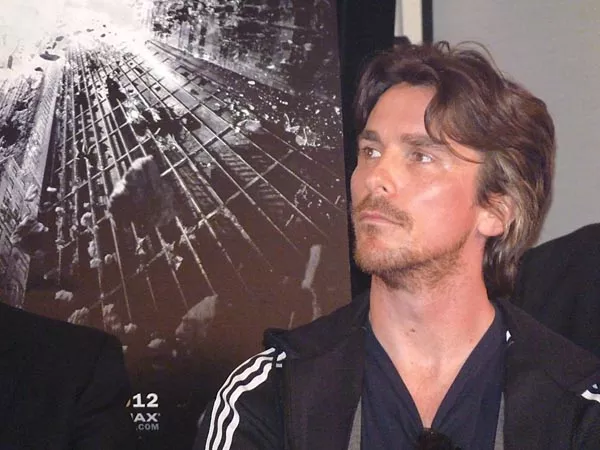 JULY 29: Filming kicks off for the Batman film The Dark Knight Rises, across Pittsburgh. As a result, Heinz Field played host to a fake game between the Gotham Rogues and Rapid City Monuments, with Steelers players Ben Roethlisberger and Hines Ward, and Pittsburgh Mayor Luke Ravenstahl, all making cameos as extras. Visitors to Downtown were also treated to Christian Bale sightings, the Tumbler -- a camouflaged vehicle -- and paper snow on the streets. 
AUGUST
AUG. 19: A city police officer who was the subject of a City Paper investigation was indicted on charges he lied about a car accident between himself and a donut-delivery man. Officer Garrett Brown is currently awaiting a preliminary hearing on charges he lied about his claims that Blaine Johnston rear-ended him in Oakland last November. Johnston claims Brown threatened him and his passenger, chased them in his vehicle and rammed their truck after claiming they cut him off at a stoplight. Brown has been placed on administrative leave. 
AUG. 26. At its annual Pittsburgh show, nationally known storytelling series The Moth tells a sold-out New Hazlett Theater audience that Pittsburgh has been selected as only the fifth city to get a Moth Story Slam competition. The slam series was launched in October, at Club Café.
SEPTEMBER
SEPT. 1: After a year of prodding, the Allegheny County Human Relations Commission sends County Executive Dan Onorato a letter asking he act on the recommendation to implement same-sex domestic-partner benefits for non-union employees during the county's open-enrollment period for health insurance. To date, the administration has not moved on the recommendation. 
SEPT. 10: Braddock Mayor John Fetterman's efforts to enliven Braddock with the arts continues as novelist Josh Barkan, the hard-used mill town's first writer-in-residence, moves into a former convent across the street from U.S. Steel's Edgar Thomson Plant. The nine-month residency is called Into the Furnace.
SEPT. 21: A former SCI-Pittsburgh inmate accuses corrections officer Henry Nicoletti of sexual abuse. Nicoletti is one of eight guards suspended without pay, and he and five other guards will later faces charges of inmate abuse. 
OCTOBER
OCT. 15: Decrying corporate influence and greed, protesters with the Occupy Pittsburgh movement set up an encampment on Mellon Green, a Downtown parklet owned by finance giant BNY Mellon. The camp grows throughout the fall, featuring a kitchen and library among dozens of tents, and campers join protests of all stripes, from pressing Sen. Pat Toomey on unemployment benefits to demanding single-payer health care. BNY Mellon served the campers an eviction notice and filed trespassing charges against campers in court on Dec. 12, but protesters rallied to clean up the parklet and have vowed to remain. As of press time, campers still occupied the green and the matter was awaiting a court hearing. 
OCT. 20: Culminating talks begun months earlier, The Kelly-Strayhorn Theater and Dance Alloy Theater formally announce their merger. Combining the boards of directors and the facilities improves the Kelly-Strayhorn's ability to produce dance. But observers wonder whether it's the end of the Alloy -- the city's oldest modern-dance troupe -- as an artistic entity.
NOVEMBER
NOV. 5: Former Penn State defensive coordinator Jerry Sandusky is arrested and charged with 40 counts of sexual abuse against children. The graphic grand-jury presentment indicates that Sandusky was seen assaulting a young boy in a shower in the PSU locker room by an assistant coach. That coach reported the assault to head coach Joe Paterno, who later told athletic director Tim Curley and then-vice president Gary Shultz. Curley and Shultz were indicted on perjury charges related to their testimony to the grand jury. Sandusky was later re-arrested on additional charges, and after he waived his right to a preliminary hearing, his case was held for trial.
NOV. 8: Democrat Rich Fitzgerald trounces Republican D. Raja to win the county executive post. Fitzgerald will succeed outgoing Executive Dan Onorato. The race was one of the nastiest campaigns seen in the region in some time. 
NOV. 9: Penn State University Trustees fire head coach Joe Paterno and University President Graham Spanier for not doing more to report the alleged sexual misconduct of former coach Jerry Sandusky. Students riot in Happy Valley protesting Paterno's dismissal. Longtime assistant Tom Bradley is named interim head coach.
NOV. 14: Mayor Luke Ravenstahl, who had already announced his plans to seek re-election in 2013, says he wants the city to borrow $80 million to deal with long-neglected projects in the city like street paving, demolition and repairs to the city's aging facilities, including buildings and parks. Many on city council question the amount of the proposed loan and the political timing of it.
NOV. 16: Blue Slide Park, the independently released album from local hip-hop artist Mac Miller hits No. 1 on Billboard's Top 200.
NOV. 17: Pittsburgh Promise chair Franco Harris steps down from his post temporarily after drawing the ire of Mayor Luke Ravenstahl, who criticized Harris' support of Penn State football coach Joe Paterno. Ravenstahl sent Harris a letter saying his comments were insensitive. Harris would be reinstated nearly a month later. 
NOV. 21: In his first game since sustaining a concussion in the last season, Sidney Crosby makes a triumphant return, with two goals and two assists in a Penguins win over the Islanders. 
NOV. 22: Facing a $40 million budget deficit, the Pittsburgh Public Schools board approves sweeping changes to the district, including shuttering seven schools, changing feeder patterns and selling unused buildings. The board also reverses recent reforms at the Academy at Westinghouse, most notably scrapping single-gender classes to avoid being sued.  
NOV. 25: Faced with a $64 million deficit in the coming year and little hope of a state transit funding solution, the Port Authority announces it's preparing for a 35 percent service reduction and massive layoffs, on top of the 15 percent cut implemented earlier this year. Formal plans and a public-hearing period will be announced in January.
DECEMBER
DEC. 3: Dwayne Muhammad, concert promoter and founder of the Pittsburgh Hip-Hop Awards, dies suddenly of a heart attack at age 40.
DEC. 7: After holding the line on property taxes for more than a decade, Allegheny County Council votes for a one mill tax increase.
DEC. 12: After taking a couple of hits to the head, and again experiencing concussion-like symptoms, Penguins center Sidney Crosby is removed indefinitely from the starting lineup.
DEC. 13: Steelers linebacker James Harrison is suspended for one game for a illegal hit on Cleveland quarterback Colt McCoy on Dec. 8. 
DEC. 14: After a House approval, the state Senate passes a bill that would reclassify abortion facilities as "ambulatory surgical facilities" and subject them to the same costly equipment, personnel and fire standards. Women's rights advocates pound Gov. Tom Corbett's office with calls to veto the measure, and the ACLU of Pennsylvania calls the move "the worst attack on abortion rights in 20 years." As of press time, it was pending in Corbett's office.
Additional reporting by Charlie Deitch, Andy Mulkerin, Bill O'Driscoll and Chris Young