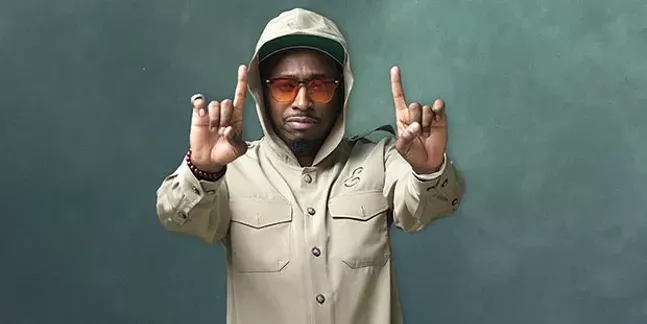 NOW ON STAGE
Dogfight
. Set in 1963, the show centers on three young Marines setting out for a night of debauchery on the eve of their deployment to Vietnam, through Sun., May 20 (Stage 62).
A Flea in Her Ear
. Laura Chandler believes her husband Victor is having an affair with another woman and tricks him into meeting her at a motel to catch him in the act, through Sat., May 26 (Little Lake Theatre Co.).
The Great Gatsby
. In this classic, a young newcomer to Long Island is drawn into a world of obsession, greed and danger, through Sun., May 20 (Heritage Players).
Hamlet
. A young man encounters the ghost of his slain father in this epic drama., through Sun., May 20 (Pittsburgh Public Theater).
HIR
. The classic dysfunctional family drama has just crashed into a wholly original place, through May 26 (barebones productions).
King Hedley II
. Peddling stolen refrigerators in the feeble hope of making enough money to open a video store, King Hedley, is scraping in the dirt of an urban backyard trying to plant seeds where nothing will grow, through Sun., June 3 (Pittsburgh Playwrights Theatre Co.).
The Nerd
. Set in late 1979, the show centers on the hilarious dilemma of a young architect who is visited by a fellow ex-GI he has never met but who saved has life after being seriously wounded in Vietnam, through Sun., May 20 (McKeesport Little Theatre).
Nomad Motel
. Alix bounces between motel rooms, taking care of her twin brothers for her mostly MIA mother, through Sun., June 3 (City Theatre).
Sea Turtle in Space
. Turtle is lost in Space and has to make a tough decision. Octopus teaches us about the journey to self-love and how to release the ego, through Sun., May 20 (The Glitter Box Theater).
Social Security
. This Broadway comedy focuses on a married couple who are art dealers, through Sat., May 26 (Apple Hill Playhouse).
Perfect Wedding.
Bill is hours away from his wedding to Rachel when he wakes up with another woman in his bed, unsure how she got there. Through Aug. 12 (CLO Cabaret)
May
A New Brain.
This musical from Tony Award-winning composer William Finn is a semi-autobiographical creation about a composer who copes with a life-threatening disease the only way he knows how, through music. May 18-27 (Front Porch Theatricals at New Hazlett Theater)
Cinderella
. A contemporary take on the classic tale including some of Rodgers & Hammerstein's most beloved songs: "In My Own Little Corner," "Impossible/It's Possible" and "Ten Minutes Ago," May 22-27 (PNC Broadway).
Pigeon
. This play by Jeremy Lesifko-Bremer, takes the characters of Chekhov's tragi-comedy
The Seagull
to the contemporary big city, May 24-26 (Steel City Improv).
The Cemetery Club
. Three widows meet once a month for tea before going to visit their husbands' graves, May 24 to June 9 (South Park Theatre Co.).
Building the Wall
. Rick finds himself caught up as the frontman of the Trump administration's edicts and loses his humanity, May 24 to June 10 (Twelve Peers).
Escape Velocity.
This interactive play about a soul trapped in limbo is controlled by the audience randomly pulling tarot cards. No two performances of this show are ever the same. May 31 (CSA Performance Series, New Hazlett Theater)
Momentum Festival: New Plays at Different Stages
. Playwrights from around the country will visit for a weekend of workshops, readings and artist panels, May 31 to June 3 (City Theatre).
Arcadia
. Set in both 1809 and the present day, Tom Stoppard playfully zigs and zags through many realms, including mathematics, poetry, sex and gardening, May 31 to June 16 (Little Lake Theatre Co.).
William Shakespeare's Long Lost First Play
. The Bard's most famous characters, greatest lines, and magnificent speeches are lampooned in a comic smorgasbord, May 31 to July 1 (Pittsburgh Public Theater).
June
Sassy Mamas.
Three women find themselves single and developing a new strategy to find love — pursuing younger men. June 1-17 (New Horizon Theater)
On Your Feet
. From their humble beginnings in Cuba, Emilio and Gloria Estefan came to America and broke through all barriers to become a crossover sensation at the very top of the pop-music world, June 12-17 (Pittsburgh CLO).
Hay Fever
. Novelist David Bliss and his wife Judith, a retired actress, are hoping for a quiet weekend in the country with their guests, June 21 to July 7 (Little Lake Theatre Co.).
Broadway Divas
. Performances of hits from
Les Misérables
,
Dreamgirls
,
My Fair Lady
,
Funny Girl
,
Mame
,
Cabaret
,
Chicago
,
Wicked
and many more, June 22-24 (Heinz Hall).
Ubu Roi
. King Ubu and his family have a variety of ideas on the best ways to be greedy, corrupt and stupid while running the country, June 22-30 (Throughline Theater Co. at Pittsburgh Playwrights Theatre).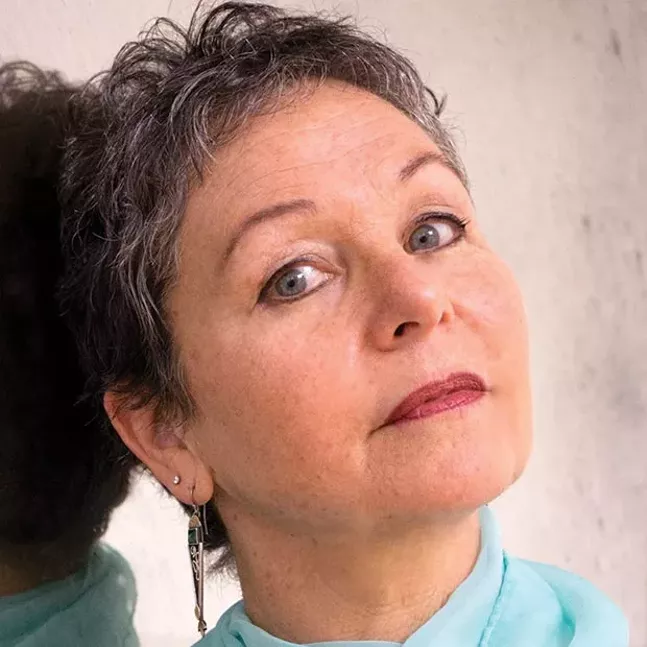 Titanic
. In the final hour of April 14, 1912 the RMS Titanic, on her maiden voyage from Southampton to New York, collided with an iceberg, and tragic history was made, June 22 to July 1 (Pittsburgh CLO).
The Bridges of Madison County.
Carnivale Theatrics will stage the Pittsburgh premiere of this Tony Award-winning play about love, choices and what ifs? June 29 to July 7 (New Hazlett Theater)
July
The Full Monty
. Six unemployed steel workers from Buffalo decide to go buff to pay their bills and get much more than they bargained for, July 6-15 (Pittsburgh CLO).
La Boheme Warhola.
This version of Puccini's
La Boheme
isn't set in 19
th
-century Paris, but rather the loft of Pittsburgh's own Andy Warhol in the 1960s. July 6, 8, 12, 14, 19 (Pittsburgh Festival Opera)
Kaiju Big Battel: Multiple Choice Beasts
. In this live monster-fighting spectacle, Planet Earth is under threat. July 7 (Multiple Choice Events)
A Streetcar Named Desire
. Fading southern belle Blanche DuBois arrives unexpectedly on her sister's doorstep, searching for an escape from the realities of her life, July 12-28 (Little Lake Theatre Co.).
Why Do Fools Fall in Love
. At her impromptu bachelorette party, Millie and her best friend dive into age-old questions about love, marriage and dating, July 12-28 (South Park Theatre Co.).
Rhinegold.
Wagner's opera about one ring to rule them all was written more than 20 years before J.R.R. Tolkien was even born and is the first installment of his own ring series. July 13, 15, 21 (Pittsburgh Festival Opera)
The Complete Works of Shakespeare
. All 37 of Shakespeare's plays performed in a single evening by only three actors, July 15-21 (The Glitter Box Theater).
Brigadoon
. When New Yorkers Tommy Albright and Jeff Douglas lose their way during a vacation to the Scottish Highlands, they stumble into the mythical village of Brigadoon on the one day it appears every hundred years, July 17-22 (Pittsburgh CLO).
Fight for the Right.
The latest work in Pittsburgh Festival Opera's "Music that Matters" series asked female composer and librettist teams to create original music dramas inspired by themes of women and girls around the world improving their lives through education. July 18 (Pittsburgh Festival Opera)
Arabella.
This is the Pittsburgh premiere of Richard Strauss' opera about an aging count's attempt to launch one of his two daughters into society while forcing the other to act like his son to save money. July 20, 22 (Pittsburgh Festival Opera)
Dirty Rotten Scoundrels.
Two con men enter into a challenge to see who can seduce and then fleece a wealthy target to prove who is the biggest scoundrel in town. July 19-22 and 26-29 (Stage 62)
Stupid Fucking Bird
. An aspiring but cynical young playwright rampages against the art created by his mother's generation, July 26 to Aug. 12 (Twelve Peers).
Beauty and the Beast
. Step into the enchanted world of Broadway's modern classic, based on the treasured Disney film, July 27 to Aug. 5 (Pittsburgh CLO).