They call summer the "lazy days," and the big studios sure do exhibit such tendencies: The number of sequels, remakes and reboots this season is epic.
Let's start with the sequels: Johnny Depp and Mia Wasikowska continue the fantastical Victorian journey in Alice Through the Looking Glass (May 27); that same day, X-Men: Apocalypse begins, helmed by Bryan Singer. It's another round with the crime-fighting amphibians in TMNT: Out of the Shadows (June 3), and more underwater fish-based fun with Pixar's Finding Nemo follow-up, Finding Dory (June 17).
On June 10, paranormal investigators take on another spooky house, this one in 1970s London, in The Conjuring 2; and the snarky band of professional magicians are back in Now You See Me 2. Also baaaaack — the Earth-pummeling aliens of Independence Day. But so is Jeff Goldblum, so see what happens in Independence Day: Resurgence, exploding into theaters on June 24. In this third outing, The Purge: Election Year (July 1), it is now legal to kill elected officials. (For more upbeat political fare, try Southside With You, on Aug. 19, a dramedy imagining the first date of Barack and Michelle Obama.)
A pair of familiar franchises return on July 22: Star Trek Beyond charts the future via space travel, while Ice Age: Collision Course checks in with the past and a worrisome asteroid. Matt Damon and director Paul Greengrass team up again for the further spy adventures of Jason Bourne (July 29).

Other assorted remakes and reboots include: the videogame Warcraft, which becomes a movie June 10; The Legend of Tarzan (July 1), starring Alexander Skarsgard as the vine-swinger; the all-female Ghostbusters (July 15), with Kristen Wiig and Melissa McCarthy; the big-screen version of the 1990s cult TV hit Absolutely Fabulous: The Movie (July 22); the DC comic Suicide Squad (Aug. 5); a do-over of Disney's Pete's Dragon (Aug. 12); and another round of chariot-racing in Ben-Hur (Aug. 19), from Timur Bekmambetov.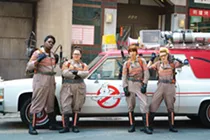 Hopefully, the tedium of so much re-visiting will be relieved by some decent comedies. Andy Samberg stars in the mockumentray Pop Star: Never Stop Never Stopping, out June 3. Dwayne Johnson and Kevin Hart portray mismatched spies in Central Intelligence (June 17). It's more laughs in July with a pair of self-explanatory titles: Mike and Dave Need Wedding Dates (July 8) and Bad Moms (July 29). Meryl Streep can do anything, even portray an untalented entertainer in the comedic bio-pic Florence Foster Jenkins, out Aug. 12. Also that day: Sausage Party, an R-rated animated comedy about talking food. The ripped-from-real-life War Dogs (Aug. 19) finds Jonah Hill and Miles Teller riffing on arms merchants.
For fresher drama, look for The Shallows (June 24), in which a woman fends off a shark at sea. Also on June 24, Matthew McConaughey heads up the Civil War drama Free State of Jones. The shot-in-Pittsburgh drama Fathers and Daughters, starring Russell Crowe and Amanda Seyfried, opens July 8. And on Aug. 5, look for Pittsburgh's favorite son, Michael Keaton, in The Founder, about Ray Kroc and the birth of McDonald's.
Slim pickings for kids this season: Steven Spielberg adapts Roald Dahl's tale, The BFG, about a "big friendly giant"; it's out July 1. On July 8, The Secret Life of Pets, who live in New York City, gets exposed in this animated comedy. Another animated work, the stop-motion Kubo and the Two Strings (Aug. 19), is a fantastical adventure set in ancient Japan.
The local art and rep houses will offer fare beyond explosions. During the Three Rivers Arts Festival, Pittsburgh Filmmakers' Harris Theater will screen the three-part River of Fundament, Matthew Barney's adaptation of Norman Mailer's 1983 novel Ancient Evenings. And check the Filmmakers website for other indie, off-beat and classic films this summer (www.pghfilmmakers.org).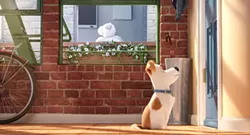 The Hollywood in Dormont is: hosting a hip-hop/film event on June 17 (Jasiri X scoring the 1925 film Body and Soul); highlighting the 40th anniversary of Logan's Run (June 23); and serving cat-video fans with Kitty Kat Theater (July 2) (with live cat tricks) and the Internet Cat Video Festival (Aug. 26). Lawrenceville's Row House Cinema celebrates its second birthday in June with a sidewalk carnival; upcoming weekly series include: Staff Favorites, Coming-of-Age Films and Concert Films, with Gimme Shelter and Wild Style.
The warmer weather means area drive-ins are open, and Pittsburghers can also walk to several city parks for outdoor films: The Dollar Bank Cinema in the Park (www.citiparks.net) series returns on June 5, with recent films including Concussion and Minions, plus Spark!, a slate of eight films designed to encourage discussion; Wednesday-night Schenley Park screenings are preceded by live music.