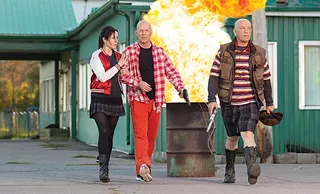 Numbers rule this season at the megaplex: Quite a few releases have a 2 or 3 — even a 6! — appended to their titles. Add in unnumbered sequels, plus remakes and spins-offs, and it's a recycle-heavy summer!
The action is non-stop this summer. In assorted crime-fighting, we have terrorists attacking the White House (second time this year!) and facing off against one bad-ass cop (Channing Tatum); White House Down opens June 28. In The Lone Ranger (July 3), Armie Hammer plays the masked avenger, with Johnny Depp mugging it up as his sidekick, Tonto.
On July 19, the retired spies are back on the job, in Red 2, looking for a loose nuke; on the same day look for R.I.P.D., an action-comedy about undead cops, the Rest in Peace Department. More mismatched buddy cops: Melissa McCarthy and Sandra Bullock star in The Heat (June 28), and Mark Wahlberg and Denzel Washington pair up to fight crime in 2 Guns (Aug. 2).
Superheroes never get a vacation because the villains never stop messing stuff up: Man of Steel, a.k.a. Superman, a.k.a. Clark Kent, flies again on June 14; Marvel's hairy dude with the killer fingernails gets his spotlight in The Wolverine (July 26); and the teen superheroes are back in Kick-Ass 2 (Aug. 16).
On the crime side: The car-boosting gang is reunited for one last job (we hope) in Fast and Furious 6 (May 24), and Now You See Me, a caper pitting the FBI against illusionists against corrupt CEOs, opens May 31. The real-life tale of celebrities who get robbed by teens, The Bling Ring, starring Emma Watson, opens June 28; and corporate espionage is the focus of Paranoia (Aug. 16).
Battling weirder stuff: It's Brad Pitt vs. a whole planet of zombies in World War Z (June 21). Then, giant undersea robots! Pacific Ring opens July 12. And it's another chapter for the demi-god in Percy Jackson: Sea of Monsters (Aug. 7)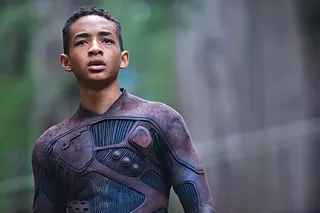 For action from the past, see the he-men of Greece battle Persians in 300: Rise of an Empire (Aug. 2). And in the future: Will and Jaden Smith struggle with the post-apocalypse in After Earth (May 31), and it's haves vs. have-nots in the year 2154 in Elysium (Aug. 9).
If you're looking for frights: Lena Hedley stars in The Purge (June 7), a horror thriller about when murder becomes legal. Or, visit a haunted farm in The Conjuring (July 19).
The comic pain just keeps on throbbing: The Hangover Part III opens May 23. In The Internship (June 7), a comedy that might just be a Google ad, Vince Vaughn and Owen Wilson get hired at the search-engine HQ. In the meta-comedy This Is the End, all your faves from R-rated comedies (Seth Rogen, James Franco and Jonah Hill, among others) play themselves during an apocalypse; it opens June 12. Not sure who asked for another chapter of this not-funny Adam-Sandler-and-friends romp, but Grown Ups 2 hits screens July 12.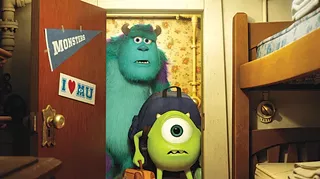 For kids, it's all animated this season: New on May 24 is Epic, an adaptation of The Leaf Men book, and Turbo (July 17), about a snail. But it's mostly another round of favorites: From Pixar, it's Monsters University (June 21); more adorable minions, minions, minions in Despicable Me 2 (July 3); and the return of the cheery blue creatures The Smurfs 2 (July 31). 
In early June, Pittsburgh Filmmakers will host a series of eight free art-related documentaries (subjects range from cave painting to electric signs and food design) in conjunction with the Three Rivers Arts Festival. Also booked for Filmmakers: Noah Baumbach's comedy, Frances Ha (June 7) and the crime drama, A New York Heartbeat (July 5).
The warmer weather means area drive-ins are open, and Pittsburghers can also walk to several city parks for outdoor films: The Cinema in the Park series returns on June 8, with recent and classic family faves including Jack the Giant Slayer and Jumanji. The annual Moonlit Matinee series of classic films from the 1970s and '80s — from The Goonies to The Warriors — at the Oaks Theater in Oakmont begins May 24.