June
Unblurred Gallery Crawl. Penn Avenue, Bloomfield/Friendship/Garfield, June 2.
BOOM Concepts. Yes And, the conversation continues (Anna Failla on sexual-assault awareness) opens June 2.
Dollar Bank Three Rivers Arts Festival. With performances, public art, a juried visual-art exhibition and more, June 2-11.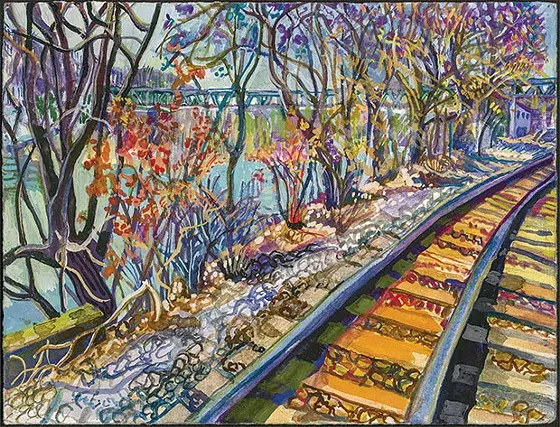 First Friday Pop-Up Gallery. Work by local artists and local student artists, June 2-17 (reception June 2), 659 Washington Road, Mount Lebanon. 412-215-6687
Gallerie Chiz. A New Season (pastels by Don Gardi, clay by Margaret Haden), June 2-July 1 (reception: June 2).
Lantern Building. Cosmic Design: Work by Shanthi Chandrasekar, June 2-July 2.
Irma Freeman Center for Imagination. Overgrown in Pittsburgh (paintings by Pittsburgh-native artist Joan Brindle, Roshida Abira Ali, Jim Brindle and Irma Freeman) June 2-July 15 (reception June 2).
Westmoreland Museum of American Art. Handle With Care (touchable art from the Society of Sculptors), June 6-July 30. The Art of Movement: Alexander Calder, Georege Rickey & Tim Prentice (20th-century kinetic art), June 10-Sept. 17 (reception: June 10).
UnSmoke Artspace. Nice Painting (new works by Ryan Lammie), June 9-28 (reception June 9).
Framehouse & Jask Gallery. Da Burgh: Images of Pittsburgh (Pittsburgh Society of Artists group show), June 9-30 (reception: June 9).
Southern Alleghenies Museum of American Art at Johnstown. Truth in Animals: Linda Mitchell (mixed-media paintings), June 9-Aug. 18.
Sweetwater Center for the Arts. Turning Red (Pennsylvania artists respond to the 2016 Pennsylvania election), June 10-July 29 (reception June 10).
be Galleries. Art by Cynthia Cooley starts June 10.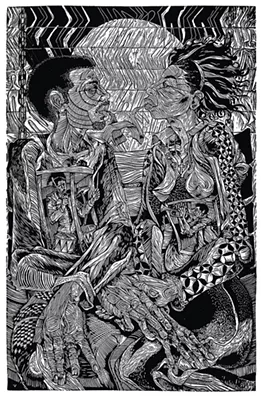 The Andy Warhol Museum. Andy Warhol: Stars of the Silver Screen (archival exhibition exploring Warhol's fascination with celebrity), June 16-Sept. 24. Activist Prints: Bekezela Mguni opens June 19.
Morgan Contemporary Glass Gallery. Glassweekend '17, June 16-Sept. 30.
Frick Art Museum. Irving Penn: Beyond Beauty (140-plus images from the famed photographer, from social-realist works to portraits and fashion photos), June 17-Sept. 10.
Mattress Factory. Urban Garden Party, June 18
Concept Art Gallery. Signs (photographs by Chuck Biddle and Mark Perrott), opening reception June 22.
Silver Eye Center for Photography. (re)Opening Celebration at new location, June 24. Past Present Future: Western Pennsylvania's People and Places (salon-style survey spanning a century and featuring images from icons like W. Eugene Smith and Duane Michals, plus contemporary student work), June 27-Aug. 19 (reception: July 7).