CURRENT
The Andy Warhol Museum. Firelei Baéz: Bloodlines (paintings and drawings on themes of race and colonialism), through Sun., May 21. Jace Clayton: Silver Clouds, through June 11. Activist Print: Alicia B. Wormsley: We Live, through June 18. Also: permanent exhibits.
Lantern Building. Remembering Pittsburgh (David Aschkenas' photos of neighborhoods circa 1980), through Sun., May 21.
ToonSeum. Hermetically Sealed: The Art of Ed Piskor (work by local artist best known for The Hip Hop Family Tree graphic-history series), through Sun., May 21.
Westmoreland Museum of American Art. When Modern Was Contemporary: Selections from the Roy R. Neuberger Collection (tracing the development of modern art in the U.S.), through Sun., May 21.
Carnegie Museum of Art. Action, Ideas, Architecture: Arthur Lubetz/Front Studio (50 years of the iconic Pittsburgh-based architect), through Mon., May 22. Teenie Harris Photographs: Erroll Garner and Jazz from the Hill, through July 23. Michael Williams (new canvases and more from the pioneering artist who combines painting, airbrushing and ink-jet printing), through Aug. 27. Styles and Customs of the 2020s (virtual-reality experience), through Sept. 4. Shaping a Modern Legacy: Karl and Jennifer Salatka Collect (works by de Kooning, Johns, Warhol and more), through Oct. 15. Plus permanent exhibitions.
Jewish Community Center. Pittsburgh 10 + Friends (group show of contemporary work in various media), through May 26.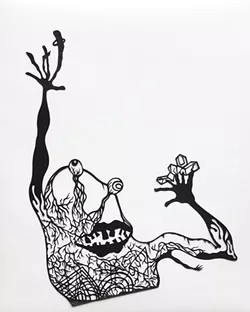 Sweetwater Center for the Arts. Thrown & Altered (juried group ceramics show), through May 26.
Contemporary Craft BNY Mellon Satellite Gallery. /Kyoob/, a multimedia group show for 17 international artists exploring the geometric form of the cube, through May 27.
FrameHouse & Jask Gallery. Talismans + Transformations (100-plus works on paper, paintings and more by Connie Merriman and Michel Demetria Tsouris), through May 27.
Gallerie Chiz. In The Afterglow (porcelain and stoneware by Nicholas Bernard, oil on paper by Susan Middleman), through May 27.
The Mine Factory. Work by Associated Artists of Pittsburgh members, curated by Christine Smith, through May 27.
Percolate Artspace. 98 Reasons (paintings by Johnstown resident Mildred Sidorow, age 98), thorugh June 1.
Artists Image Resource. The Digs — Sexism in the Arts (group show by women artists), through June 2.
Southern Alleghenies Museum of American Art at Johnstown. The Art of Healing Exhibition: Reflections 2017, through June 2.
Lawrence Hall. Paintings by Lisa Bergant Koi, an Associated Artists of Pittsburgh show, through June 3.
be Galleries. Respite (painting and textiles by Sharon McCartney), through June 7.
North Hills Art Center. Regional Show (juror: Ron Donoughe), through June 9.
Morgan Contemporary Glass Gallery. Teapots! (11th annual invitational), through June 10.
Gallery on 43rd Street. Pinched Clay Pots: A Tribute to the Work of Marlene Boyle, 1949-2013, through June 17.
707 and 709 Penn Galleries. Communal Resurrection: The Soul of a Community (works by Steve Prince reflecting the history of black music in America), through June 18. Gallery talk and printmaking party: May 26
Future Tenant. Cross-Eyed and Painless: Exploring Myth in the Digital Color Field (paintings by Patrick Schmidt), through June 18.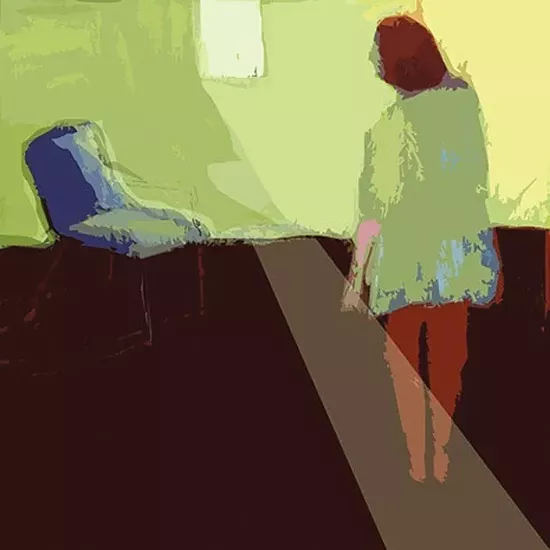 SPACE Gallery. Non-Punk Pittsburgh (compilation of photos, video and more from the late-'70s/early-'80s underground music scene), through June 18.
East Liberty Presbyterian Church. Cursed by Night (photos by Hannah Price about "the world of darkness to which black males are unfortunately tied"), through June 23.
Gallery 4. Salon Show 2016 (annual group show with some two dozen artists), through June 24.
Hoyt Center for the Arts. Hoyt at the Confluence. Don Gold & Students (paintings), through June 29.
August Wilson Center. Instill & Inspire: The John and Vivian Hewitt Collection of African-American Art (58 paintings and drawings by 20th-century artists), through June 30.
Hunt Institute for Botanical Documentation. Exquisite Patterns in Nature, through June 30.
Jewish Community Center. Pittsburgh 10+ Again — Art for a Cause (multimedia group show), through June 30.
Spinning Plate Gallery. Shakespeare Drawings by Richard Claraval, through June 30.
Pittsburgh Center for the Arts. Solo & Collaborative Exhibits (nine gallery shows in a variety of media), through July 23.
American Jewish Museum. Rochelle Blumenfeld: Hill District Paintings, through July 30.
Pittsburgh Glass Center. States of Flux (experimental work by Leana Quade), through July 30. Summer Lecture Series continues weekly through Aug. 9 (except for May 31 and July 12).
Mattress Factory. Factory Installed (group show of installations), through Aug. 6. so it is (artists from Northern Ireland), through Aug. 6. A Second Home (house-sized installation by Dennis Maher), ongoing. Plus permanent installations.
Southern Alleghenies Museum of American Art at Ligonier Valley. Dennis Sheehan: Atmopsheres an American Tonalist (paintings), through Aug. 6.
Contemporary Craft. #PinballLand (Jhenny Adams explores weaving and engineering), through Aug. 11. Oaths and Epithets: Work by Sonya Clark ("an investigation of the inherent histories embedded in familiar materials" including human hair, thread and gold), through Aug. 19.
Wood Street Galleries. Bios and The Big Picture (Robotlab creations drawing landscapes and transcribing the Bible), through Sept. 3.
Frick Art Museum. Elise Adibe: Respiration Paintings (unusual exhibition in the Frick's greenhouse), through Oct. 15.
Photo Antiquities Museum of Photographic History. Some 260 photos and artifacts, some getting their first-ever public display, make up this show centering on Abraham Lincoln, through December.
James Gallery. The gallery will host "an evolving, curated display of works by regional and national artists throughout the summer."