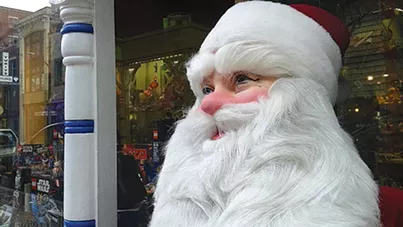 Representations of Santa. This jolly-looking fellow stands outside of S.W. Randall Toyes and Giftes on Smithfield Street, Downtown.

Empire's Crossroads. The Caribbean, a region typically thought of as an island paradise, has a grim and complicated history. Carrie Gibson's book is a comprehensive and accessible account.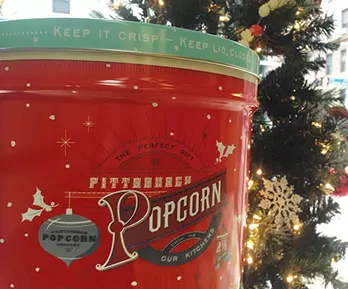 Pittsburgh Popcorn Company Tins. Bring a taste of Pittsburgh to your holiday gathering with a festive tin full of popcorn from this local shop. Create a combo from a bunch of delicious flavor options, including chunky chocolate caramel and peanut-butter cup. www.pghpopcorn.com

Blindspot. NBC's drama is about a tattooed amnesiac who crawls out of a duffle bag in the middle of Times Square with the name of an FBI agent inked between her shoulder blades. The tattoos are clues to crimes and the amnesiac has to work with the agent and his team to figure it all out. Catch up on the season so far before it starts again in February.