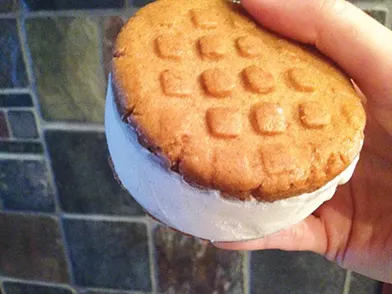 Leona's Ice Cream Sandwiches. These delicious, locally made ice cream sandwiches are huge: Half of one will fill you up, but good luck stopping. Flavors change frequently with the season. Vanilla Bean/Peanut Butter is a current must-have. www.leonaspgh.com

Story Corps App. Story Corps is a national project that records people's stories from all walks of life. This app lets you record your stories on your phone and automatically loads them into the Library of Congress and the Story Corps databases.

Old-School Commitment to Architecture. Even though nobody on the street can see it, the top of the Duquesne Light Building, on Seventh Street, Downtown, boasts this exquisite detail of the Pittsburgh Coat of Arms.
Public-Supply Notebooks. Perfect for back-to-school, and the proceeds go toward art programs for the New York City schools. public-supply.com