"Adjutant." A desolate concrete stretch of Downtown's Allegheny River riverwalk (near Point State Park) has been revivified with this new, 850-foot-long mural depicting large-scale silhouettes of common weeds. It was designed by artist Kim Beck for Riverlife's #TBD project.
"Big Vacation." The local four-piece Run Forever released the first single from its forthcoming self-titled record just in time for vacation season. And the tune feels a lot like a hot mid-summer afternoon: a little hazy, a little lazy, with just the right amount of delicious melancholy.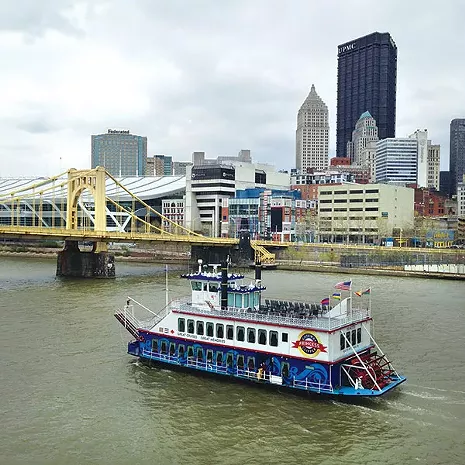 Gateway Clipper. Pittsburgh's riverboat tours aren't just great for visiting relatives: On a sunny day, admiring Downtown's skyline from the top deck can make even a long-term resident fall in love with the city again. www.gatewayclipper.com

Rachel Carson Blend from La Prima. This deliciously nutty coffee is extra satisfying, considering a dollar of each pound sold goes to the Rachel Carson Homestead in Springdale.