Paul Kuhrman's Defaced Baseball Cards. In the local artist's witty recasting of old trading cards, the Seattle Mariners' John Moses carries a pair of stone tablets, and Astros catcher Robbie Wine wields not a bat but a bottle. www.paulkuhrman.com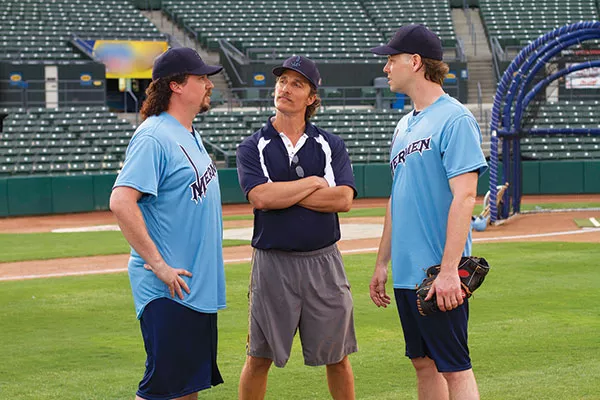 Eastbound and Down. Chronicling the misadventures of washed-up former major-league pitcher Kenny Powers, this HBO comedy is entertaining even — and perhaps especially — if you can't stand baseball. On DVD and various streaming services
Jung-ho Kang. As the major leagues' first Korean-born hitter, the new Pirates shortstop is a pioneer. And his power numbers from back home should be promising for the Bucs.
Pittsburgh Pirates Fireworks Nights. Baseball and pretty sky explosions combined; the first fireworks night is April 18. Plus, you don't need a ticket to see the fireworks.
For the Love of Baseball. Baseball is, axiomatically, the most literary sport, as this 2008 anthology (updated and reissued last year) attests. Its 24 essays include work by such names as George Plimpton, Roger Angell and co-editor Lee Gutkind, and range from American sandlots to pesapallo — Finnish baseball.