Opera on Used Vinyl. Great voices and great music are available in boxed sets, typically in splendid shape and often for $3 or $4 per disc. Tip: At local used shops, look for the beautifully packaged RCA Victor "Red Seal" stuff from the '50s and '60s.
Free Jazz at the Fairmont Hotel. Wednesday through Saturday nights, check out sets from local jazz musicians in the lobby adjoining the hotel bar. 510 Market St., Downtown
Sound Opinions. Writing professor Jim DeRogatis and music critic Greg Kot offer insightful criticism and fun segments on this radio show that spans music genres. From WBEZ in Chicago, it airs locally on WESA (90.5 FM) Thursdays at 9 p.m.
Impulse. If you're bummed there aren't more LGBT spaces in Pittsburgh geared toward women, drop by this dance party that takes over a new venue each quarter. $5 gets you in; next up, Spring Fever at Altar Bar on May 30. www.impulsepittsburgh.com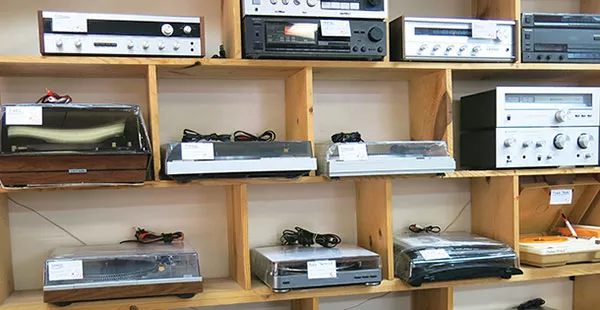 Galaxie Electronics. Plug-in gear from turntables and tapedecks on up are treated lovingly here by "The Turntable Doctor." For sales or service, the prices are right, and the turnaround time is quick. 2136 Murray Ave. Squirrel Hill