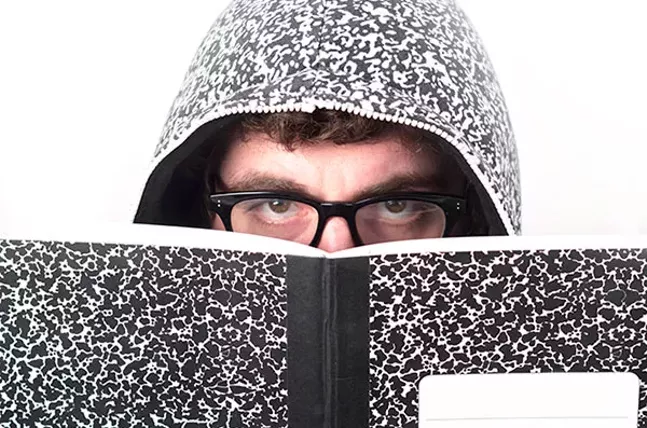 Democratic presidential candidate Hillary Clinton has a healthy lead in polls of Pennsylvania voters, but one wouldn't guess that from assessing the tool sheds and front lawns of the state's rural areas. "The [Donald] Trump phenomenon finds anecdotal expression in material artifacts — hats, and in Pennsylvania in particular, yard signs," wrote a Wall Street Journal reporter in a dispatch from York. "They're everywhere." But as repugnant comments from the Republican candidate pile up, Trump supporters are struggling to protect their yard signs from thieves and vandals, even in conservative-leaning areas. State police issued an alert for a serial Trump-sign thief in Fulton County. Trump supporters in Johnstown told reporters for WJAC they continually replace stolen signs. One said a 7-foot banner was torn from his shed. In St. Marys, a police officer stopped Kalie Anne Schmader for an alleged traffic violation and reportedly found 14 Trump signs in her car, including a handmade "Democrats for Trump" sign whose creator had reported it stolen from his lawn. Schmader, 23, admitted to snatching the signs from yards and public spaces out of disdain for Trump, police told the Courier Express of Dubois. In York County, Karen Kocher and Donald Peters tried to stop thefts by nailing their Trump signs to 4-by-8-foot pieces of plywood, according to The Evening Sun of Hanover. When they found one of the pieces of wood thrown into a retention pond, they installed a motion-detecting camera, nailed the boards together and booby-trapped the mass of wood with a wire that rings a cowbell if it's moved.
In July, this column noted the Penn Hills School District's banning of hoodies, due to "safety concerns" and the garment's supposed use as a face-hiding technique for criminals. As the district enforced its poorly conceived new policy, 100 students were suspended for "wearing clothing that included a hood" by early October, the school board president told TribLive.com. Due to disruption caused by the suspensions, administrators have temporarily lifted the ban. Hoodies are apparently still a sore subject: When a KDKA film crew tried to interview parents and students about the policy at a football game, school officials reportedly asked them to leave school grounds. (Despite its anti-hoodie stance, the Penn Hills School District allows online shirt-making businesses to license its sports teams' logo for hooded sweatshirts.)

Alan DeSanzo entered a Homewood Borough municipal garage and heard a rustling sound. DeSanzo, the council president of the Beaver County town, feared he had walked in on a burglary. Then he saw a large buck standing in the garage, he told the Beaver County Times. DeSanzo looked up at a hole in the roof and realized the animal must have jumped off the Homewood Bridge. This meant it fell 40 feet and crashed through the roof of eight-inch plywood to hit a concrete floor. Shockingly, the deer seemed mostly unhurt. When DeSanzo opened the garage door, it scampered off. The council president added, "It ran quite well."
Following a call about an erratic driver, a Latrobe police officer stopped a car to reportedly find a 12-year-old boy behind the wheel, his mother in the passenger seat and four other children (ages 4 through 12) in the vehicle. Carrie M. Geyer reportedly explained that she told her son to drive because he "needed to be the man of the house" and "learn some responsibility." TribLive.com reports that Geyer, 33, faces an endangering-the-welfare-of-children and reckless endangerment charge for each kid in the car.
Forty-five-year-old Ryan Paul Frame allegedly threw a brick through the glass door of the McKean County SPCA at about 1 a.m., entered the Bradford animal shelter with a flashlight, and found and retrieved his dog, which police had taken from his truck and to the shelter after arresting him on DUI charges the prior night, according to the Bradford Era newspaper. The incident generated several new charges for Frame. The fee to get the dog back legally: $25.
Teddi Mae Renee Randolph reportedly entered a Meadville man's home through a window while he was snoozing on the couch. Randolph, 45, allegedly fished $30 out of his back pocket, reports the Meadville Tribune, and took some salami sandwiches and "six to nine" Budweisers from his fridge.