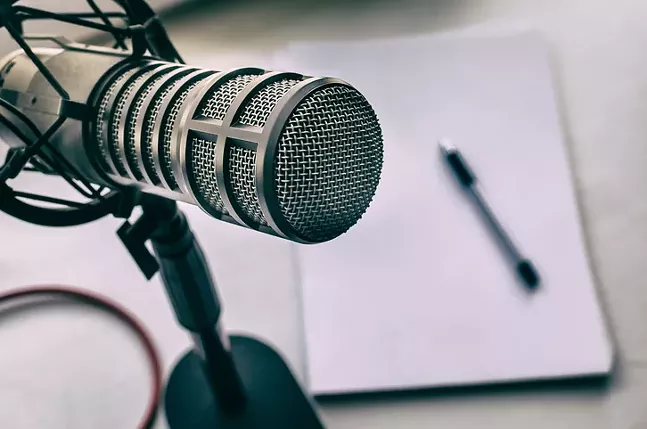 Inspired enough by true crime or current events podcasts to wander into the weeds and forge your own? The allure — and occasional pitfall — of podcasting is that pretty much any person with a smartphone can create a podcast. To save you from yourself, consider these steps when launching a podcast.
Choose a topic
Consider what the podcast will be about and establish a goal for it. The audience should generally know what to expect, but the concept should be broad enough to avoid running out of steam after the first episode. The subject matter should be an area of expertise to the host. We've all heard radio call-in shows where the caller has no clue what's going on. Don't be Random Caller with a Podcast.
Build a format
Before hitting record, set parameters for the podcast's overall structure. Will this be a limited-run exploration of something specific or shall it sustain after the initial episode? Decide on a frequency that works for your schedule, because you'll need time to put out the best possible product. Once you've plotted out the general idea for the format, get to working on planning out individual episodes.
Get a microphone
The cost of entry for podcasting has never been lower. That said, audiences can sense bad production from a mile away. Single hosts should procure lapel microphones that can plug directly into an iPhone or Android phone. (Broadcast-quality sound will cost around $18 on Amazon.) A favorite recording app will work for a one-person podcast, and additional hosts can be brought in for the price of USB mics. (Snowball mics are available for $45, again on Amazon.)
Edit the thing
When finished recording your masterpiece, get to a computer and edit the episode using something such as Audacity, a free, open-sourced audio editor. Online tutorials and plugins exist to help guide you. New-to-it podcasters should pay close attention when adding music at the beginning and end to "bump" into and out of the show, and also when adjusting or "normalizing" the levels of voice track(s). If you can't stand to listen to it yourself, why would anyone else?
Publish to the world
If there's anything worth outsourcing when it comes to podcasting, pick publishing. With so many podcasting platforms in existence, only posting to iTunes would ignore audiences elsewhere. Pittsburgh-based Libsyn is a company that specializes in hosting and publishing podcasts and can demystify the whole process. If all else fails, get yourself a pro-level SoundCloud account and share it with the world.

Follow staff intern Alex Popichak on Twitter @alexpopichak