When Kat De Lac chooses performers for her Steel City Kitty Burlesque & Variety Show, she looks for more than the usual striptease-inspired acts. Doing so requires going outside of Pittsburgh and, in many cases, the country, as De Lac, a self-described "international showgirl," keeps an eye out for the best talent while traveling for work.
"If I go to Berlin and I see this one performer and they're also really awesome onstage, I'll probably book them in Pittsburgh," says De Lac. "We never repeat the same show ever. We physically can't."
This year's show, on Sat., July 13 at the Mattress Factory, perfectly reflects that approach. The lineup includes LouLou D'vil from Finland; Mr. Joe Black, a cabaret artist from the U.K.; and The Reverend Mother Flash, a New Orleans performer dubbed "The High Priestess of Burlesque."
One of the few repeat acts is Isaiah Esquire, whom De Lac says became a fan favorite after his Pittsburgh debut.
"He is a six-foot-four god of a man from Portland," says De Lac, who describes Isaiah Esquire's style as "hip hop meets drag meets boylesque."
The show also includes the Steel City Kitty Crew, which consists of De Lac, boylesque dancer Smokin' McQueen, and Allinaline, a DJ and electro-pop artist from the Pittsburgh musical act Hot Pink Satan.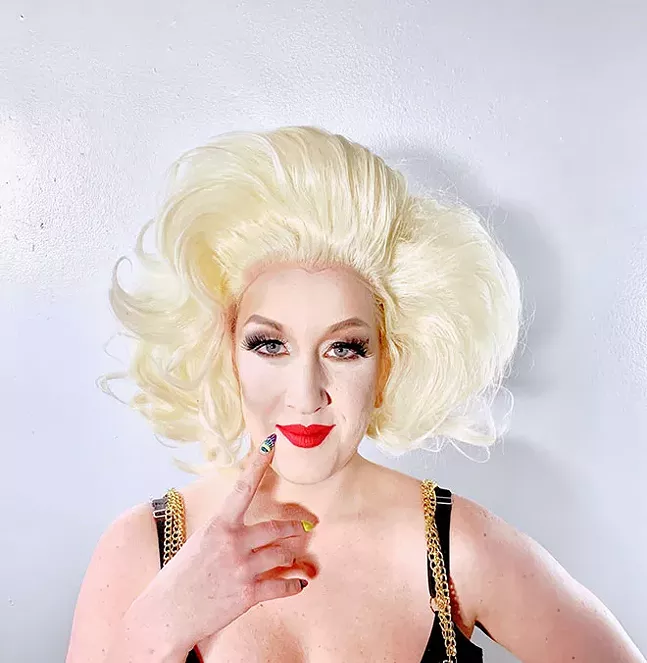 Over the past eight years, Steel City Kitty has introduced 140 burlesque and variety performers to the city. In that time, the show has also moved from South Side establishments like Lava Lounge, The Smiling Moose, and the Rex Theater, to Mr. Smalls in Millvale before settling at the Mattress Factory.
De Lac decided to move the show to the Mattress Factory after Steel City Kitty was hired to do the museum's annual Garden Party, as well as other events.
"I really just had a great connection with the people who work there and then they started coming to my shows, and so it all started happening on its own, which has been great," she says.
She adds that being at the Mattress Factory as opposed to a privately owned venue allows them to be more free with content, as the museum setting means less censorship.
"If somebody's topless, it's no big deal," she says.
In addition to bringing global, often never-before-seen acts to Pittsburgh, she also searches out high-quality talent, saying, "It's kind of one of those things where I want people to have a standard, and so I kind of pick through people who have won an award and are actually really good onstage."
She cites LouLou D'vil, who, in 2013, won Miss Exotic World, one of the most coveted titles in the burlesque scene.
De Lac came up with Steel City Kitty after her former burlesque troupe, the Bridge City Bombshells, dismantled, leaving what she saw as a void for her type of performance art. "I was like, well, if we don't do anything, there's nothing here," says De Lac, who completely funds, manages, and produces Steel City Kitty. "If you want to be a part of something that no one else is doing, you have to do it yourself."
Besides the featured lineup, what started out with two to three acts now immerses audiences in an environment full of stilt-walkers, vogue dancers, drag acts, interactive art installations, contortionists, and more, providing what De Lac sees as live entertainment that's both artistic and high energy.
"From the minute you walk through the door you're getting a show," says De Lac.