Raise your hand if you've ever been personally victimized by a white-elephant gift exchange. You too? Figures. If you've ever been involved, then chances are you've likely gotten the shaft — but that's part of the fun. For those of you who don't know the term, you may know this holiday tradition by other names, including Yankee Swap or Dirty Santa.
Whether it's with coworkers who begrudgingly agree to participate, or family members who think they're being funny, the good ol' white-elephant swap is guaranteed to screw somebody over. Not familiar with how the Dirty Santa deed is done?
Here's a rundown:
Each participant — your grandma, your boss, you neighbor who secretly doesn't want anything to do with your holiday shenanigans — brings a gift to put under the tree, or in a pile, if indoor shrubbery is not your thing.


Pick a drawing order using a deck of cards or names in a hat.


The first victim … er, guest … then chooses a gift and opens it for the world to see.


This is where the fun starts. The next person in line can then either choose to open a new gift, or steal the sweet package the person before them just unwrapped.


Once a gift is stolen, the participant must then choose a new gift, and the cycle continues until there are no gifts left or the police are called because a fight broke out over a Primanti's gift card.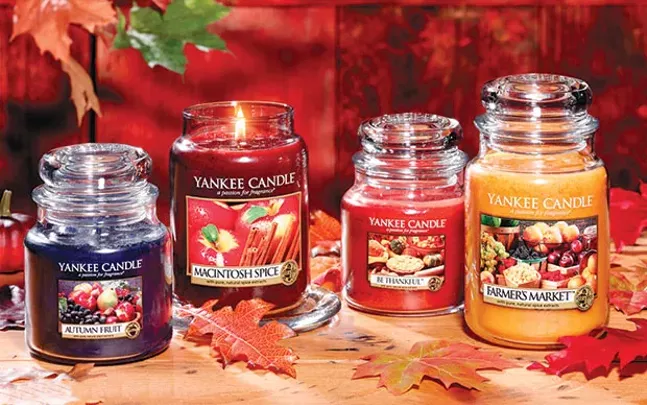 We wanted to find out about the experiences that others have had with this tradition, so we turned to our online audience to find out what knick-knacks or bric-a-brac they got stuck with in the past. A wide variety of responses came in from both Facebook and Snapchat, but the following responses really made us laugh, and cringe.
"While working for a paper-supply company, a group of co-workers did a Yankee Swap in which the gifts had to be 'useful' and fit inside a box of predetermined size. They were then raffled off in random order. You got a minute to feel the box, lift it, and try to guess what was inside. Then you had the option to take someone else's box, depending on what you thought you had, you could get something better. I stole someone else's because my box was super light and seemed shady. The new box I received was really heavy. When I opened the box, I discovered a gallon of sauerkraut from Sam's Club. I spent a year after trying to give it away."


"It was at a white-elephant gift exchange with a youth group I volunteered with in college. I opened the gift, and no one wanted to steal it, because I was stuck with a day-old Big Mac. The person that brought it couldn't possibly come up with a logical explanation [of why]."


"When I was 13 years old, my family switched Hanukkah over to this system (which I was pissed about as the youngest, since my brother and cousins all got YEARS of huge holiday pulls). Anyway, everybody always went for the envelopes because it was a near-guarantee for a gift card or, sometimes, straight cash. I ventured one time to go beyond the envelope and ended up with a handmade picture frame ... made by my great aunt's sweet old lady-friend, who was sitting right next to me. So, I had to smile and be like, 'Dope picture frame ... thanks!'"


"I got a log of snuff. Somebody thought it was funny, but I traded it, though ... so who's laughing now?"


"I was at a white-elephant gift exchange one year, and it when it was my turn to pick a gift, I chose a decent-sized one in the middle. We all had been wondering what it was, but were too afraid that it was something small and dumb. So I unwrapped it and found that it was a bidet … because who doesn't have a spare bidet laying around? No one would steal it from me, and the person who brought the bidet swore it had never been used, but I wasn't so sure about that!"


Other online responses included: a PVC pipe wrapped in duct tape; a coloring book of poop pictures; and 40 flavors of hot sauce packaged together. So, for your next holiday gift exchange, don't spend hours looking for a perfect gift — just wrap up a jar of sauerkraut or used plumbing fixtures. After all, it's the thought that counts.