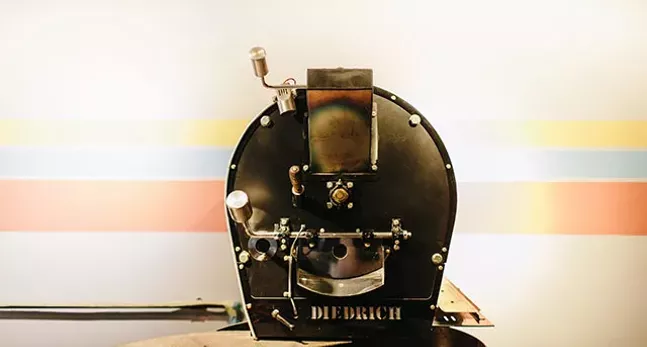 Pittsburgh's tight-knit coffee scene is coming together for a week of caffeine-fueled events for the 2018 Specialty Coffee Week with the theme of "Coffee Connecting Community."
Specialty Coffee Week starts October 20 with Steel City Sip & Sweets. This tasting event, including over 20 coffee, juice, and pastry vendors, will benefit Lending Hearts. The organization aids pediatric cancer patients in and out of treatment, providing support to the children and their families.
Vendors include bakery favorites such as Prantl's Bakery, Priory Fine Pastries, and Duck Doughnuts, specialty coffee from Zeke's Coffee Pittsburgh and Commonplace Coffee, and locally pressed juices from Clean Juice East Liberty and Pulp Juice and Smoothie Bar, among others. The event will showcase small samples from each vendor. Vote for best "sip and best "sweet" to kick off the jitter-filled week.
Specialty coffee is a "term for putting care into a premium product," says Robert Chaffin, coordinator of the week's events. This isn't gas station coffee. Specialty coffee puts intention behind the beans.
Coffee can be divided into three waves. The first was the beverage's introduction to the U.S. and subsequent growth across the nation. The second was an introduction to specialty coffee; cappuccino, lattes, and espresso gained popularity.

Today, coffee is in the third wave. Roasters focus on ethically sourced beans, small batch production, and flavor. The history of coffee production is littered with unethical practices. This third movement is about working toward better relationships between farmers, roasters, and drinkers.
"This is a crop that has a lot of work and labor and time that goes into it," says Chaffin. "I think specialty coffee is doing its best to honor that time and care."
Mindful brewing, now a pillar of specialty coffee, arrived with the third wave. The traditional coffee drip is ditched. Unique brewing styles, such as French press, pressurized brewing, and pour-overs allow drinkers to taste the full flavor of the beans.
As part of the week, Everyday Café in Homewood is hosting a roundtable discussion focusing on the impact of coffee shops on community. Attend this event, along with others such as a coffee and cheese pairing, a latte art throwdown, or coffee and cats during Specialty Coffee Week, October 20-27. For more information and a full event list, visit pghcoffeeweek.com.