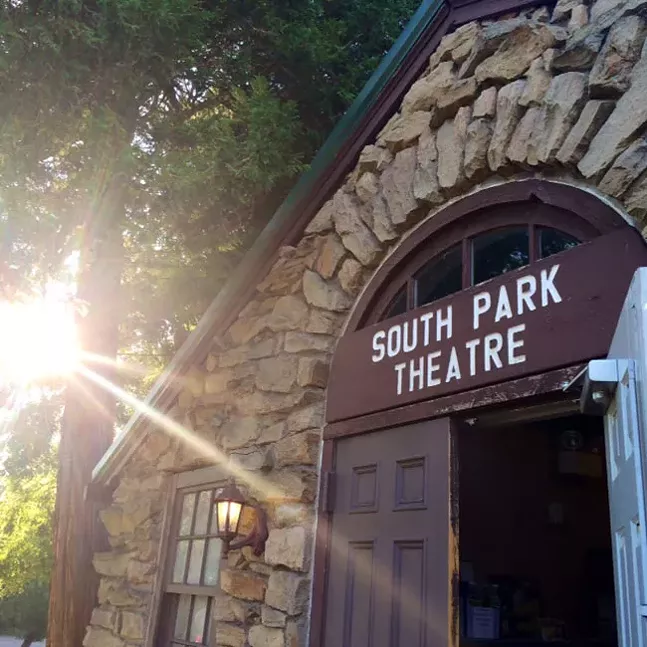 With just 136 seats, the South Park Theatre has to be creative when it comes to putting on its productions each year, which include a wide range of genres, from musicals to dramas.
"It's a fairly intimate stage," says South Park Theatre executive director, Lorraine Mszanski. That's why they go with productions like The 25th Annual Putnam County Spelling Bee, a comedy musical, currently running until July 13, with a small cast and a single set.
"It's hard for us to do those big, golden era musicals, so we have to be rather crafty in what we choose."
That's what the nonprofit community theater has done for the last 25 years, all in a charming, rustic-looking building surrounded by the greenery of Allegheny County South Park. Each year, the company puts on eight productions on the indoor Main Stage from April to October, and five Children's Theatre productions on its outdoor stage from June to August. The company also runs children's theater camps in the summer and winter.
But even though the company offers productions nearly every day of the week during certain seasons, all with affordable ticket prices, there are still challenges, particularly with outreach.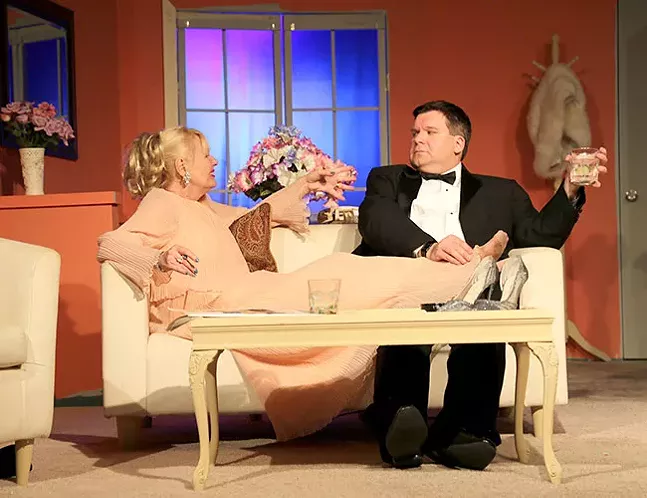 "There's a lot of people from South Park or the South Hills that say they never knew we were there," says Mszanski. "So we're working on that for sure."
One way Mszanski intends to do that is by expanding the types of plays the company puts on.
"We're trying to bring some familiar titles that the general public might already be aware of and bring that theater to the backyards of our community," says Mszanski. "We also make a strong effort to introduce our community to some newer works they have not heard of before."
In addition to The 25th Annual Putnam County Spelling Bee, she also cites Mom's Gift, an upcoming dramedy featuring what she calls a "heart-wrenching ending."
"It's a very cool twist at the end," says Mszanski. "It's very moving … It's a really beautiful and smart script."
South Park Theatre is also trying to redefine the amateur, DIY identity applied to its brand of theater.
"The term 'community theater' is a very loaded term," says Mszanski.
She believes that, over a quarter of a century, South Park Theatre has grown from the idea of "everybody just chip in and get her done" to now employing a full staff of professional artists, who also work at other area theaters. With a full crew, they're able to turn shows around quickly, a necessity in a venue where Main Stage shows run for three weekends and then have to be quickly broken down after the last performance to prepare for the next show.
The company also pays its actors, who Mszanski says are all local hires.
But the theatre's main focus remains on creating shows for all ages. While some of the Main Stage performances are family-friendly, Mszanski says the summer Children's Theatre shows tend to be more accessible fairytales, either in their original or modernized versions, all performed by youth talent.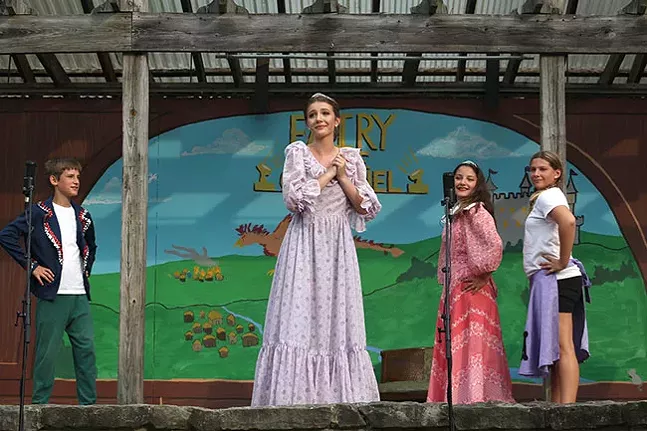 "We call it 'theater for kids, by kids,'" says Mszanski. She adds that these shows — which take place all through the summer, every Monday through Wednesday — attract anywhere from 200-300 kids and their families.
Most of all, Mszanski wants people to see that, with South Park Theatre, people living in and around Allegheny County South Park don't have to travel to Downtown Pittsburgh to see great productions.
"I think we're moving in a really positive direction in terms of the kinds of plays and professionalism we bring," says Mszanski. "I want to continue going in that direction so that people in our community feel like they don't have to spend a lot of money to see something new, or see something engaging and entertaining and thoughtful and smart. They can come to South Park Theatre for that and enjoy the beautiful atmosphere it's in. … I want us to be a destination for people to experience that art and culture."