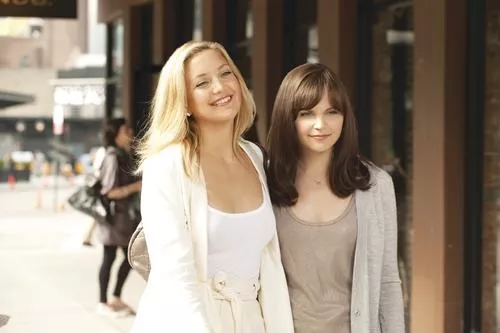 SOMETHING BORROWED. Rachel (Ginnifer Goodwin) lets her pushy BFF (Kate Hudson) swoop in and get engaged to the man she secretly loves, a wimpy rich boy. Adapted from Emily Griffin's popular novel, this rom-com wants to prove that true love trumps friendship, but you'll be mystified why Rachel doesn't just meet new people. Low point: Rachel's wimpy friend (John Krasinki) pretends to be gay, rather than tell the truth. Lesson: It is better to have a weak man than a domineering friend. Luke Greenfield directs.
JUMPING THE BROOM. A whirlwind romance (Laz Alonson and Paula Patton) means the wedding is the first time the two extended families -- a working-class Brooklyn crew and a well-heeled Martha's Vineyard crowd -- meet. This comic melodrama probes gently at real social and economic conflicts between two classes of African Americans. Low point: A veritable wedding banquet of bad behavior from physical assaults and disclosed family secrets to unappreciated pies and a runaway bride. Plus, a reveal about slaves at the rehearsal dinner. Lesson: Families need to be flexible; also, don't give your husband all your money to invest. Salim Akil directs.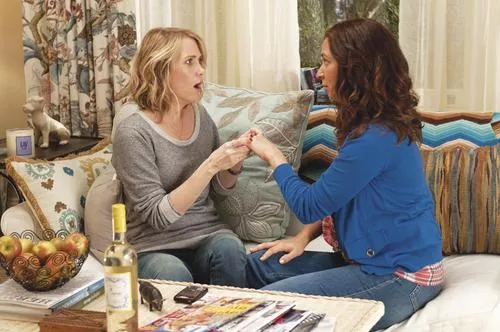 BRIDESMAIDS. At first, Annie (Kristen Wiig) is thrilled to be maid of honor for her best friend (Maya Rudolph), until she realizes that 1) she's not very good at planning; 2) the other bridesmaids are crazy; and 3) she's going to be even lonelier after the wedding. Judd Apatow produced this R-rated comedy that has plenty of dirty talk, but also lots of laughs and a sweet, gooey center. Low point: Food poisoning takes its toll while the girls are trying on bridesmaid dresses. Lesson: Friends move on, so there's no point in pining about it. Especially when that cute cop keeps pulling you over. Paul Feig directs. Starts Fri., May 13.