When entrepreneur Thomas West was looking for a location to open his small business, he quickly decided on East Liberty, a burgeoning neighborhood that's been the site of increased development over the past decade.
"I wanted to get into a neighborhood that everyone was talking about," says West, who owns men's-clothing retailer Trim Pittsburgh. "It's up and coming. You don't get that chance all the time."
But as development in East Liberty has increased, some of the smaller businesses in the neighborhood have begun to dissipate as national chains like Target move in. The remaining stalwarts and others, like West, looking to break into the market, have had to adapt to get noticed.
"It can be hard to compete with the big-box stores," West says. "You have to find your niche. Part of the challenge small businesses here are facing is getting people back to walking the streets. And that's what Small Business Saturday is all about. We're trying to show off what we have."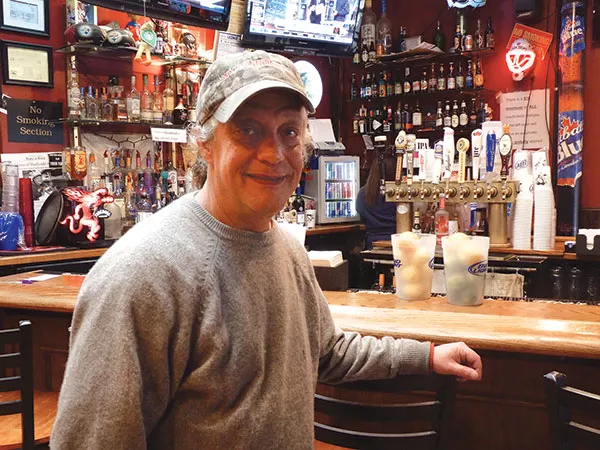 Small Business Saturday is a nationwide event, created five years ago by banking institution American Express. It was designed to get holiday shoppers away from malls and national chains and into neighborhood business districts.
"Usually when you think about East Liberty, you think of Whole Foods and Target, but there are a lot of little businesses that don't get any attention," says West. "We want to get people to come shop, not just on the main street, but on the side streets. We want people to come out and explore East Liberty."
While Small Business Saturday, on Nov. 29, is all about the little guys, West says national retailers play a role in drawing business to independent shops, especially when it comes to sustaining increased consumer traffic year round.
"I think they can go hand-and-hand," West says. "When you get a big store, it brings people into the area, so if we work with the big-box stores, it can have a positive impact."
"We see a good synergy between the small businesses and the large retailers," agrees Richard Ratner, president of the Shadyside Chamber of Commerce. "The nice part about the nationals is they're all staffed by local Shadyside residents, which really gives it a local flair. With their ability to advertise at a national level ... it becomes a draw for some of these smaller businesses."
East Liberty's neighbor Shadyside has traditionally seen harmony between national retailers and independent businesses. The neighborhood has also long been a local leader in Small Business Saturday. In 2012, its efforts caught the attention of American Express, the event's creators.
"The unique thing about Small Business Saturday is it was created by American Express, which is one of the largest credit-card companies in the world, and they see the importance of small businesses as opposed to large big-boxes and are willing to put their money where their mouth is ... and really promote it on a national level," Ratner says.
For this year's event, Shadyside stores will offer cookies and beverages, and parking will be free. Other neighborhoods throughout the city are planning similar promotions.
"It's definitely a kick-off point for the holiday season for us," says Ratner. "Being a local neighborhood shopping district which is dominated by independent businesses, it really is a place where people can come and support their small businesses in the city of Pittsburgh."
This will be the first year East Liberty business-owners have come together as a group, and some newer businesses are looking forward to an influx of traffic.
"I've been facing challenges as a startup here," says Adam Wolfson, an East Liberty native who opened his Penn Avenue business, Wolfpack Electronics, which sells used electronics, almost one year ago. "So I'm hoping stuff like Small Business Saturday is going to give me some [attention], for sure," he says.
The annual event has seen great success over the years. According to the National Federation of Independent Business, last year shoppers spent $5.7 billion at locally owned retailers and restaurants on Small Business Saturday.
"This time of year our sales start to pick up," says Vince Arabia, co-owner of Sam's Bostonian shoes, which has been on the East Liberty's Penn Avenue shopping district for more than 50 years. "I have customers who won't shop anywhere else because they like to patronize small businesses. But anything else we can do to help is great."
Other city neighborhoods are hosting events for Small Business Saturday and beyond. For instance, Lawrenceville will host a cookie tour Dec. 4-7 to promote shops in its business district.
The city is also doing its part to promote Small Business Saturday. At a board meeting on Nov. 20, the Pittsburgh Parking Authority voted to offer free parking in surface lots for the event. Free parking in these lots is also being extended to Saturdays for the remainder of the holiday season.
Mayor Bill Peduto said in a recent statement: "Making parking free at city parking meters, lots and garages will give our small businesses an extra boost on some of the busiest shopping days of the year."