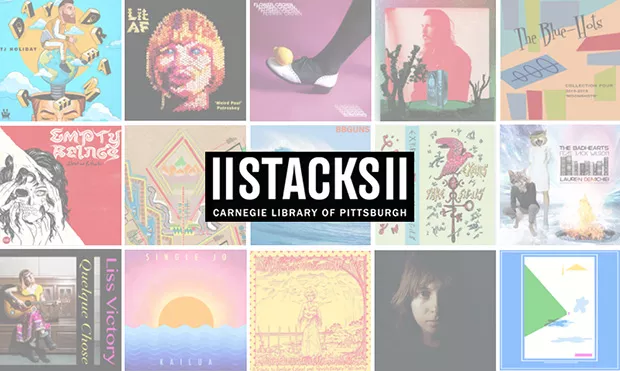 Listening to Pittsburgh artists on online streaming services like Spotify is great, but what's even better is browsing through STACKS, Carnegie Library of Pittsburgh's exclusive digital music platform. Two times a year, the local streaming service adds a new round of Pittsburgh bands and artists to its collection, paying them a stipend of $200 (which equals about 23,000 streams on Spotify). Anyone can listen to music on STACKS, and owning a library card allows for free downloads.

Keeping with the theme of Pittsburghers supporting Pittsburgh, each week Pittsburgh City Paper will be reviewing one of the albums available on STACKS to further spread awareness of the amazing musical talent the city has to offer.
---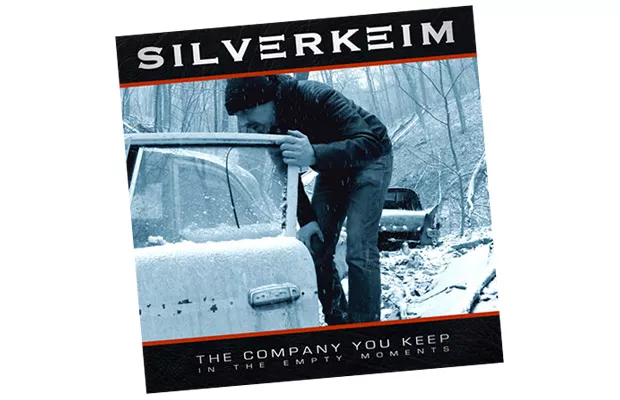 The Company You Keep in the Empty Moments
by
Silverkeim
, an alternative post-rock music project created by German-born, Point Breeze-based artist Juergen Fritsch, is not a record for everyone, and that's what makes it great.
Fritsch layers in familiar instruments, rhythms, and tempos that any listener can appreciate, but duly abandons pop music's biggest crutch, the verse-chorus-verse-bridge format, to create an album of dynamic textures and a sense of progression throughout the eight-song record that feels more like a film score than a collection of singular tracks.
Like the three acts of conventional story-telling,
The Company You Keep in the Empty Moments
builds anticipation, surprises with twists, comes to a climax, and, fittingly, closes with the descending action of "Loveably Crazy (True to Yourself)," the closest Silverkeim gets to a pop track on the record. Some would probably consider
The Company You Keep
a concept album.
Without overcomplicating a comparison, the album sounds like a less-dire or less-brooding John Carpenter record, despite being rife with self-contemplative track titles, like the seven-minute spectral opener "When All Else Falls Away," "Bruised to the Bone" – which harkens to an 80s-movie montage in which the main character reflects on losing his closest friend by staring out into a turbulent sea – and "What Do You Ache For?" OK, maybe it does brood a bit.
Deft use of harmonized guitar solos, surprising time signature changes, and chunky distorted rhythm guitar and synthesizers help carry the weight of the effervescent melodies found throughout the album and define the cinematic qualities of Silverkeim's sound. At times you'll think you've heard certain arrangements before, then Fritsch tosses in something unexpected like a wah-wah pedal atop a funk-guitar rhythm that will keep you guessing.
If I were forced to file a complaint about
The Company You Keep in the Empty Moments
, it would be that at times it sounds overproduced or a little to clean. But that's more personal preference than a judgment that would keep me away from revisiting. And at the same time, the record's precision is what makes it a standout experience.
Listen to
The Company You Keep in the Empty Moments on
STACKS
.