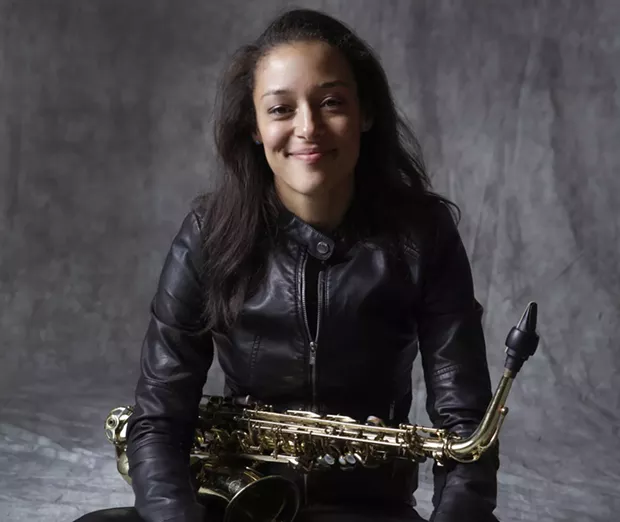 Don't miss the soulful blues of Vanessa Collier this Saturday at Moondog's Pub.
The second stop on her Winter 2019 Honey Up U.S. Tour – in support of her recent album of the same name – the acclaimed singer/saxophonist weaves funk, soul, rock, and blues into an extremely powerful and affecting performance.
In Collier's four years as a musician, she has already received three Blues Music Award Nominations (BMAs) for Contemporary Blues Female Artist of the Year (2018) and Horn Player of the Year (2018 and 2017), a Blues Blast Award nomination, the Jamming-est Pro Award bestowed by the Legendary Rhythm & Blues Cruise, First Place for lyrics in the International Songwriting Competition, and Best of 2014 Blues Breaker on Dan Aykroyd's BluesMobile.
A 2013 graduate of Berklee College of Music, she's toured nationally and internationally, released two critically acclaimed albums (2014's
Heart, Soul & Saxophone
and 2017's
Meeting My Shadow
), and recently dropped her highly anticipated self-produced third album,
Honey Up
, in July 2018.
Collier says she's happy performing on stages across the world, hoping that she can make a difference with fans and followers along the way. "I am driven to do this because I find it a total form of expression and connection," she explains. "I love connecting with an audience and feeling their energy and I hope to inspire people to follow their dreams and passions, to find what brings them joy, and then to pursue it doggedly."