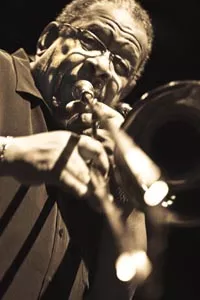 Ready to reclaim Downtown from the G-20's steel fences, plywood windows and limousine dignitaries? So is the Pittsburgh Cultural Trust. The first Gallery Crawl since January also has more new wrinkles than usual. And it's not just the new shows at familiar venues -- Wood Street Galleries, for instance, opening Julien Marie: Matter and Memory, the U.S. debut for this French installation artist who works with experimental projections. Or SPACE's Transfer Lounge, featuring collaborations between artists from the U.S. and Spain. There are also new venues. Welcome Shaw Galleries, run by Pittsburgh Tribune-Review art critic Kurt Shaw and featuring works by 20th-century masters. It's also the first Crawl to include the newly opened August Wilson Center for African American Culture. The Center offers artwork by Vanessa German plus Pittsburgh: Reclaim, Renew, Remix, an interactive multimedia history of African-Americans in Western Pennsylvania. Meanwhile, out on the street, look for live multimedia dance performances by The Pillow Project. Perhaps best of all, and for one night only, is the outdoor Soul Power party, featuring Fred Wesley and the JB's. Trombonist and composer Wesley's resume includes stints with Brown himself and Parliament-Funkadelic. The world-touring band -- which includes Pittsburgh's Dwayne Dolphin on bass (pictured) will fill Katz Plaza with the music of James Brown, its own new funk ... and plenty of non-G-20 party people. Bill O'Driscoll 5:30-9 p.m. Downtown. Free. 412-456-6666 or www.pgharts.org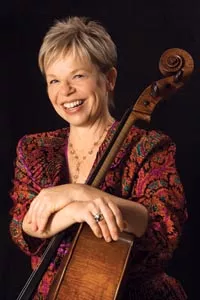 Thu., Oct. 1 -- Music
Fresh off a European tour, the Pittsburgh Symphony Orchestra returns to unleash its rendition of Vivaldi's Four Seasons for this year's "Inspired by Nature" theme. With Grammy-nominated Andrés Cárdenes conducting, the PSO also plays Tchaikovsky's Variations on a Rococo Theme. Concertmaster for 20 years, Cárdenes is also a featured violin soloist tonight, along with Anne Martindale Williams on cello. Lucy Leitner 1:30 p.m. Also Fri., Oct. 2-Sun., Oct. 4. Heinz Hall, 600 Penn Ave., Downtown. $12.50-44 (today), $17.50-83 (other shows). 412-392-4900 or www.pittsburghsymphony.org
Thu., Oct. 1 -- Stage
Ella Fitzgerald rose from a tough childhood to become an American icon -- her voice helped define big-band and jazz singing. A Pittsburgh Public Theater production opening tonight evokes the First Lady of Song at her height. Ella is a rollicking This Is Your Life set on the French Riviera in 1966. Fitzgerald (played by Tina Fabrique) reminisces about her influences, and she and the band -- played by actors who are real-life musicians -- break into 23 different hits by the likes of Cole Porter and Duke Ellington. Melissa Meinzer 8 p.m. Continues through Nov. 1. O'Reilly Theater, 621 Penn Ave., Downtown. $15-60. 412-316-1600 or www.ppt.org
Fri., Oct. 2 -- Art
On her mission to "dress the world," Pittsburgh-born Sheila Klein's work explores the dichotomy between the ornate and the functional. The Washington state-based artist comes home to unveil her latest project, The Return, at Pittsburgh Glass Center. An installation combining inherited objects from her childhood house, in Stanton Heights, with handmade items, the piece contrasts her innovative artwork with her Orthodox Jewish mother's penchant for bling. Structural jewelry is among her themes: Klein is also bedazzling a new pedestrian bridge in the East End with glass sequins. LL Opening reception: 6 p.m. 5472 Penn Ave., Friendship. Free. 412-365-2145 or www.pittsburghglasscenter.org.
Fri., Oct. 2 -- Art
Many know Evan Knauer as a musician with such bands as The Cuff and post-punk pioneers ATS. But he is also an accomplished and prolific visual artist. A show of his recent oil paintings opens tonight at Garfield Artworks along with works by Rebecca Corrigan, Josh Carter and Matt Lettau. It's part of the monthly Unblurred gallery crawl, also featuring: Ghosts of Pittsburgh (new paintings by Mike Egan and Rob Larson), at ModernFormations; a regional dance showcase at Dance Alloy; and a new multi-genre showcase for East End artists at the Kelly-Strayhorn Theater. Bill O'Driscoll 7 p.m. Garfield Artworks, 4931 Penn Ave., Garfield. Free. 412-361-2262
Fri., Oct. 2 -- Stage
The winners of the first three episodes of Bricolage theater company's unique Midnight Radio series square off tonight for the final Smackdown. Playwrights Lissa Brennan, F.J. Hartland and Wali Jamal each penned installments of a parodic radio serial -- think noir detectives or sci-fi -- and top local actors and special-effects experts bring them to life, live. Then the audience picks a favorite. In between are audience games and musical guest Barrett Black, genre-defying cellist. The shows are tonight and tomorrow. BO 10 p.m. (9:30 p.m. happy hour). Also 10 p.m. Sat., Oct. 3. 937 Penn Ave., Downtown. $15. 412-381-6999 or www.webbricolage.org
Sat., Oct. 3 -- Art
With an interactive, family-oriented celebration, the Frick Art Museum opens the retrospective Icons of American Photography. The exhibit (from the Cleveland Museum of Art) features 58 photographs from its nascence in the 1850s to its mid-20th-century artistic peak. Complementing the epochal portraiture, landscape and abstraction -- by the likes of Muybridge, Stieglitz and Weston, Bourke-White and Lange -- is an exhibition of Esther Bubley's photographs documenting Pittsburgh's Children's Hospital in 1951. LL 10 a.m. 7227 Reynolds St., Point Breeze. Free. 412-371-0600 or www.frickart.org
Sat., Oct. 3 -- Sideshow
Ladies and gentlemen, boys and girls. Hurry, hurry, step right up and witness the spectacle of the one and only Lucky the Painproof Man, breathing fire and pounding nails into his flesh. See the Bridge City Bombshells dance the dance of the burlesque. Let ringmaster/comedienne Gab Bonesso be your guide through oddities of the present and the horrors of the past at the Sex-Ed Sideshow. The Lights, Camera, Action Fund of the Western Pennsylvania chapter of Planned Parenthood invites you to an evening of dancing and drinking in a carnival atmosphere. LL 8 p.m. Nerve Gallery, 500 Dargan Ave., Bloomfield. $30-35. 412-434-8957 or www.sexedsideshow.vox.com
Sat., Oct. 3 -- Music
"Indie hip-hop" conjures certain musical styles, just not usually the direct combination of indie rock and hip hop. But that's the m.o. of Bay Area Anticon collective band WHY?, whose latest, Eskimo Snow falls so much on the indie-rock side that Pitchfork compares it Ben Folds and Death Cab, and not a single hip-hop artist. Pitt radio station WPTS 92.1 hosts WHY? tonight along with AU and Minneapolis band Dark Dark Dark at the William Pitt Union. Aaron Jentzen 8:30 p.m. (doors open). Pitt campus, Oakland. $8 ($10 day of show). All ages. www.wptsradio.org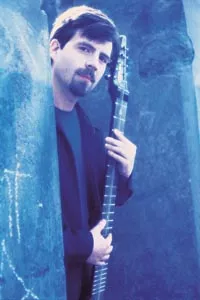 Sun., Oct. 4 -- Music
So, what's a Chapman Stick, anyway? Thought you'd never ask! Actually, pretty sure you'd never ask. This odd fretted instrument combines elements of bass, guitar and two-handed tapping techniques, similar to Eddie Van Halen ... without really sounding like any of those things. It's prevalent in progressive rock, used by players like Tony Levin. See for yourself at Stick Night, a concert by players Greg Howard, Tom Greisgraber and Dave Brosky, at Cefalo's, in Carnegie. The concert follows a day-long workshop ($100, www.greghoward.com). AJ Concert: 7 p.m. 428 Washington Ave., Carnegie. $10 ($5 children/students with ID). All ages. 412-276-6600 or www.clubcefalo.com
Mon., Oct. 5 -- Words
Lorrie Moore is known for her biting and linguistically clever wit, in short stories and novels that explore themes of love, loss and children in peril. Jonathan Lethem called her "a discomfiting, sometimes even rageful writer, lurking in the disguise of an endearing one." She visits Drue Heinz Lecture Series tonight, on the heels of the release of her first novel in 10 years, A Gate at the Stairs. The novel examines post-9/11 America through the eyes of a 20-year-old Midwestern college student forming herself and her view of the world. MM 7:30 p.m. Carnegie Music Hall. $10-25. 412-622-8866
Mon., Oct. 5 - Rock
Brainy, croony power-pop, a buncha boys riding around in a van -- what's not to like? Brooklyn-based quartet The Subjects, to me, often sound like a collision between The Modern Lovers, Big Star and Charlie Brown -- in other words, just the thing to revive one's flagging sense of innocent wonder. It's an experience that works quite well in a small club; fortunately, the band's playing Club Café tonight, along with another interesting group, Bad Veins, a duo that fleshes out its moody atmospheric pop with help from an ancient reel-to-reel tape player. AJ 10 p.m. 56-58 S. 12th St., South Side. $7. 412-431-4950 or www.clubcafelive.com
Tue., Oct. 6 -- Film
Filmmaker Anne Aghion visits the Frick Fine Arts Auditorium tonight to screen her documentary My Neighbor, My Killer, presented by the Ford Institute for Human Security. The film centers on Rwanda's Gacaca tribunals -- public hearings that released confessed Hutu genocide killers to live amongst survivors from the massacred Tutsi minority, with the goal of rebuilding the nation. Nearly 10 years in the making, the film screened at Cannes. Tonight's screening is free. Lydia Heyliger 6:30 p.m. 650 Schenley Drive, Oakland. 412-624-4238 or www.anneaghionfilms.com
Wed., Oct. 7 -- Cirque
Alegria is the Spanish word for jubilation, yet Cirque de Soleil's production is uncharacteristically dark and brooding -- if gloom is possible in a trapeze-filled circus with a jazz/klezmer score. Dealing with oppression, the world-renowned troupe's show features a fire-knife dance, aerialists flying more than 40 feet above the stage, and a full array of elaborately costumed minstrels, nymphs, fools and clowns. The first of eight shows at the Petersen Events Center is tonight. LL 7:30 p.m. Continues through Sun., Oct. 11. 3719 Terrace St., Oakland. $36-$95. www.smg.athletics.pitt.edu or 412-648-3054.